Chance the Rapper is currently looking for an intern via Twitter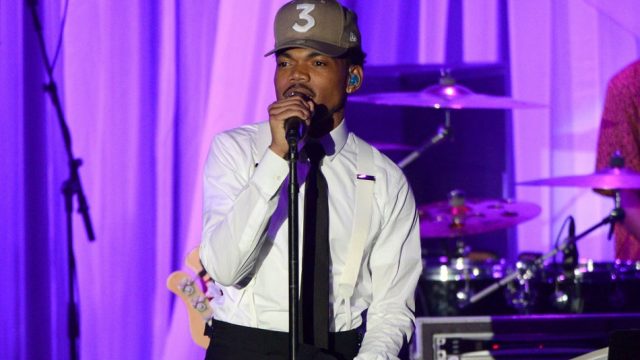 Anyone looking for a new job? Chance the Rapper is looking for an intern, and we totally understand why he'd need a little extra help. The Chicago native has been super busy with not only his incredible music career (you might remember him sweeping up a ton of Grammy awards earlier this year) but he's been slowly improving his town.
How? Well, he recently pledged to donate a million dollars to Chicago public schools. Because he's an incredible guy.
Since it's 2017, it makes sense that he'd ask his wide fan base on Twitter first. And trust us, his fan base wasted no time "applying."
But uh, "intern," eh? A lot of people asked whether or not it'd be paid. (Often times they're not, and while experience is incredible, it doesn't pay your rent.)
After clarifying, he used two words to pretty much guide the masses.
While many people literally tweeted their resume over to Chance, others decided to use funny gifs and jokes to express how psyched they were for the opportunity.
false
Other applicants seemed a little too on-the-nose for the job. false
And others decided to use the opportunity to showcase their other skills, in case Chance was secretly looking for more staff.
https://twitter.com/udfredirect/status/846442735515160577
(That's pretty darn good, we have to admit.)
It makes sense for Chance to select someone through Twitter, since he's all about utilizing the internet to get the word out. In fact, his album Coloring Book was only available through streaming. Since it was so incredible, it actually managed to change the rules over at the Grammys. Prior to, only albums that had physical copies had been eligible for nomination.
So, do you think you have what it takes to work with Chance the Rapper? Go ahead and pitch yourself. You'd probably be an excellent fit.