Our favorite chain restaurants are doing some pretty adorable Valentine's Day deals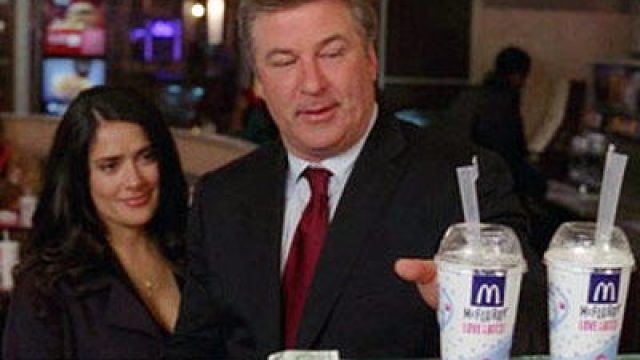 When I think of a romantic Valentine's Day dinner for two, I think of those swanky, expensive restaurants like the one Jack Donaghy wants to take Elisa in 30 Rock— the kind with the ridiculous deserts covered in flakes of real gold. So I'm thrilled to let you guys know that we don't have to drop hundreds of dollars to have a fun night out with our dates. Many of our favorite chain restaurants have been shot by Cupid's arrow, as well! Below is a list of some of the best deals.
California Pizza Kitchen: A $32 pre-fixe menu for two gets you one appetizer, two entrees, and a dessert. When I was in elementary school CPK was the restaurant I always begged my parents to take me to for my birthday, so little kid Emily would have dreamed of going here with Prince Eric on Valentine's Day. (What? So I had a crush on a cartoon. I'm not weird.)
Chili's: Their "Cupid's Combo for Two" gets you two Presidente Margaritas (which are basically two margaritas in one), one appetizer, two sirloin steaks, and a white molten chocolate cake. I'm full just reading that. I hope visitors also bring Tums.
Hooter's: Taking a less-romantic approach to the holiday (perhaps they read my article), Hooter's "Shred Your Ex" campaign offers a free 10-count order of wings– as long as you bring a picture of your ex to shred.
Macaroni Grill: Their $24-per-person "Wine and Dine" menu offers eaters an appetizer, entree and dessert — in addition to half-price bottles of wine.
Outback Steakhouse: Outback Steakhouse was the scene of one of my first dates in high school, so I felt oddly nostalgic learning that for $40, you and your sweetheart(/mom/random Tinder match) can get a Bloomin' Onion to share, two 9-oz. sirloin steaks, two sides, two salads, and a cheesecake to share.
Qdoba: Get a free smothered burrito with the purchase of another smothered burrito…if you're willing to smooch someone (be it "a loved one, friend, or even a willing stranger") at the restaurant. Reminds me a bit of Lucy's Kissing Booth in Peanuts.
Shake Shack: Bring a date and get a free shake with the purchase of your first shake! Oh, how this Angeleno misses Shake Shack.
Steak 'n Shake: My mother redid our family kitchen in a color scheme inspired by her childhood visits to Steak 'n Shake, so I'll be sure to let her know that on Valentine's Day if she buys a $10 gift card and get a free Valentine's Day milkshake — choose between Red Velvet or Chocolate-Covered Strawberry. (Red Velvet is always the better option.)
TGI Friday's: Get a half-price bottle of wine all weekend long. That's a nice deal, but where I think TGI Friday's really shines is with their Mudslide. Mmmmm. Chocolate.
White Castle: For the 25th year in a row, the chain will offer a sit-down dinner (reservations recommended) for a cool $9.95. I'll be sure to let Harold and Kumar know.
Of course, in the end it doesn't matter what you eat. All that really matters is who you are with. So we could follow in Jack and Elisa's footsteps and end up slurping McFlurries at McDonalds, or curled up at home in front of a rerun of The X-Files (that sounds like heaven to me). As long as you are with someone you love, be it with friends, family, or a romantic partner, you are celebrating Valentine's Day perfectly.