11 chain link necklaces to shop, all under $80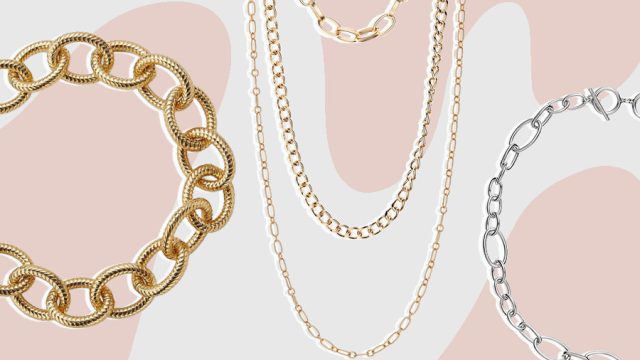 Whether it's stackable rings, animal-print boots, or winter white outfits, we've all pined over a trend—and been crushed when sky-high prices prevent us from even experimenting with the style. With Stylish Steals, we'll bring you the latest trends seen on the runway, Instagram, in-store, and on the street—all at affordable prices. Consider us your new, price-savvy personal shopper.
When you think of chain link jewelry, you probably picture chunky statement pieces that can sometimes look gaudy. Although some chain link baubles do have this effect, when styled well, they add the ideal mix of edge and class to your look. Recently, chain link jewelry has found new life in the form of daintier styles—we love the versatility of this jewelry trend.
With delicate chain link necklaces comes the opportunity to play around with layering, which always catches our eye. We're suckers for a layered-to-perfection necklace look, and a quick scroll through Instagram will show you that we're not the only ones.
Chain link necklaces are all the rage right now, and dipping your toes in this timeless trend doesn't have to cost you. Below, we rounded up our favorite chain link necklaces, from modern, delicate styles to the OG chunky chains for you to shop, all at affordable prices. We have a feeling you might find your new staple necklace.
1BaubleBar Small Michel Curb Chain Necklace
$44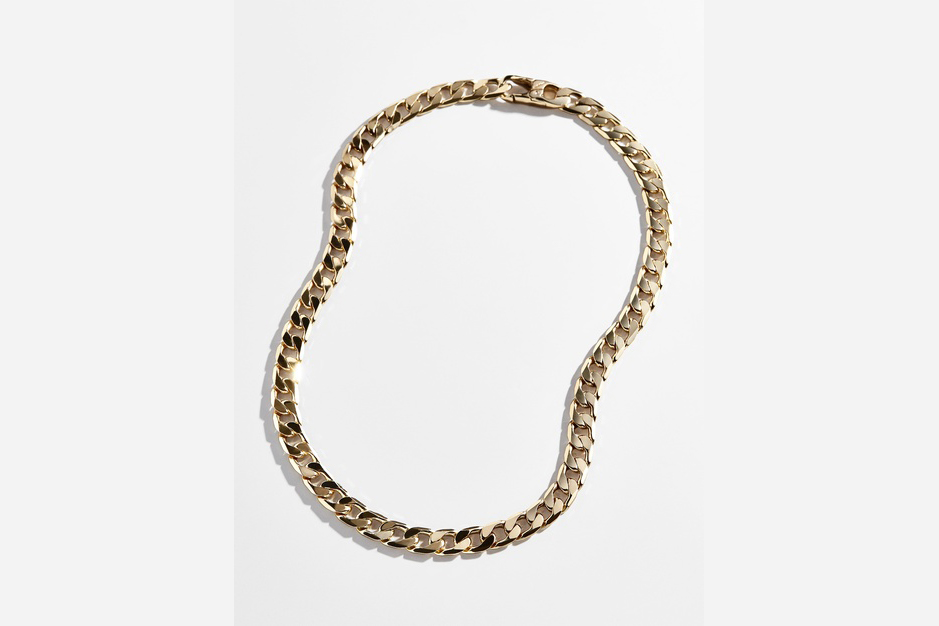 Make a subtle statement with this near-choker made of ultra-thick links.
2BP. Triple Layered Chain Link Necklace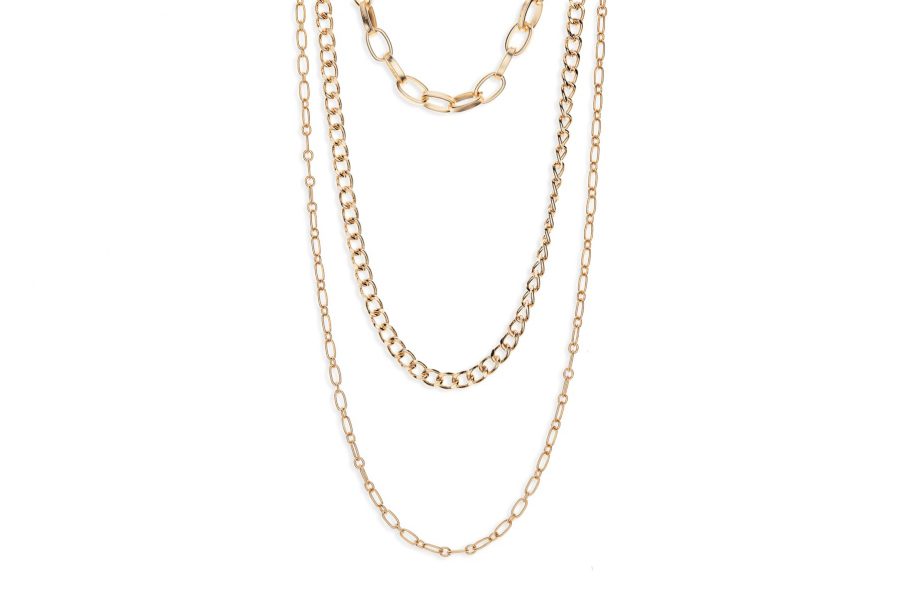 This BP triple-layered necklace does the layering work for you, and it does it damn well. The three different chain sizes and shapes create a sexy look that we're all about.
3AllSaints Short Toggle Chain Necklace
An elongated toggle clasp takes center stage in this contemporary twist on a chain link necklace.
4Ellie Vail Celia Oval Link Necklace
Switch things up with an oval-shaped link that gives your look a softer, feminine touch.
5BaubleBar Alexa Statement Necklace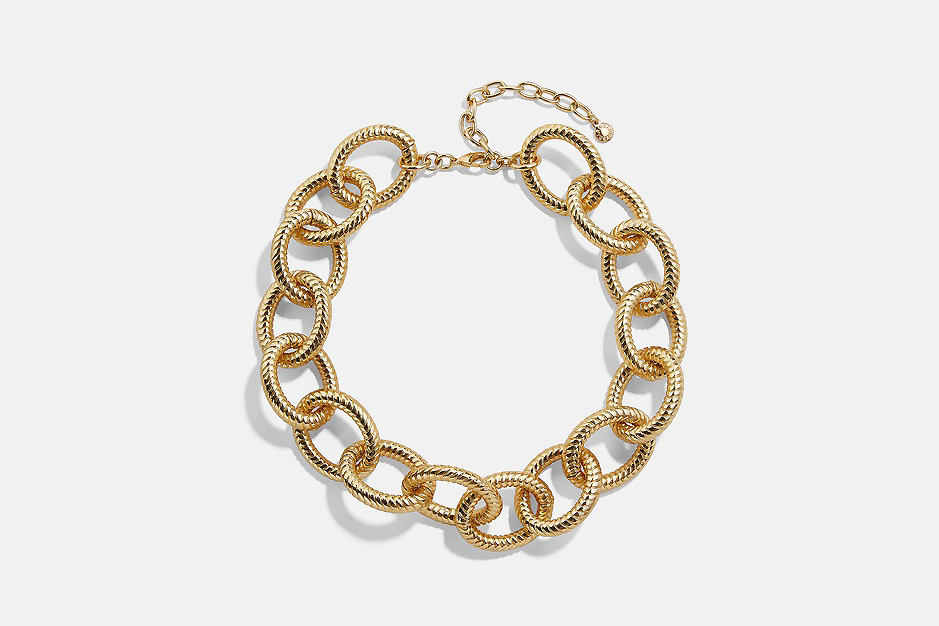 Talk about a statement piece! Oversized links embellished with a chevron pattern make this necklace the star of any outfit.
6Halogen Chain Collar Necklace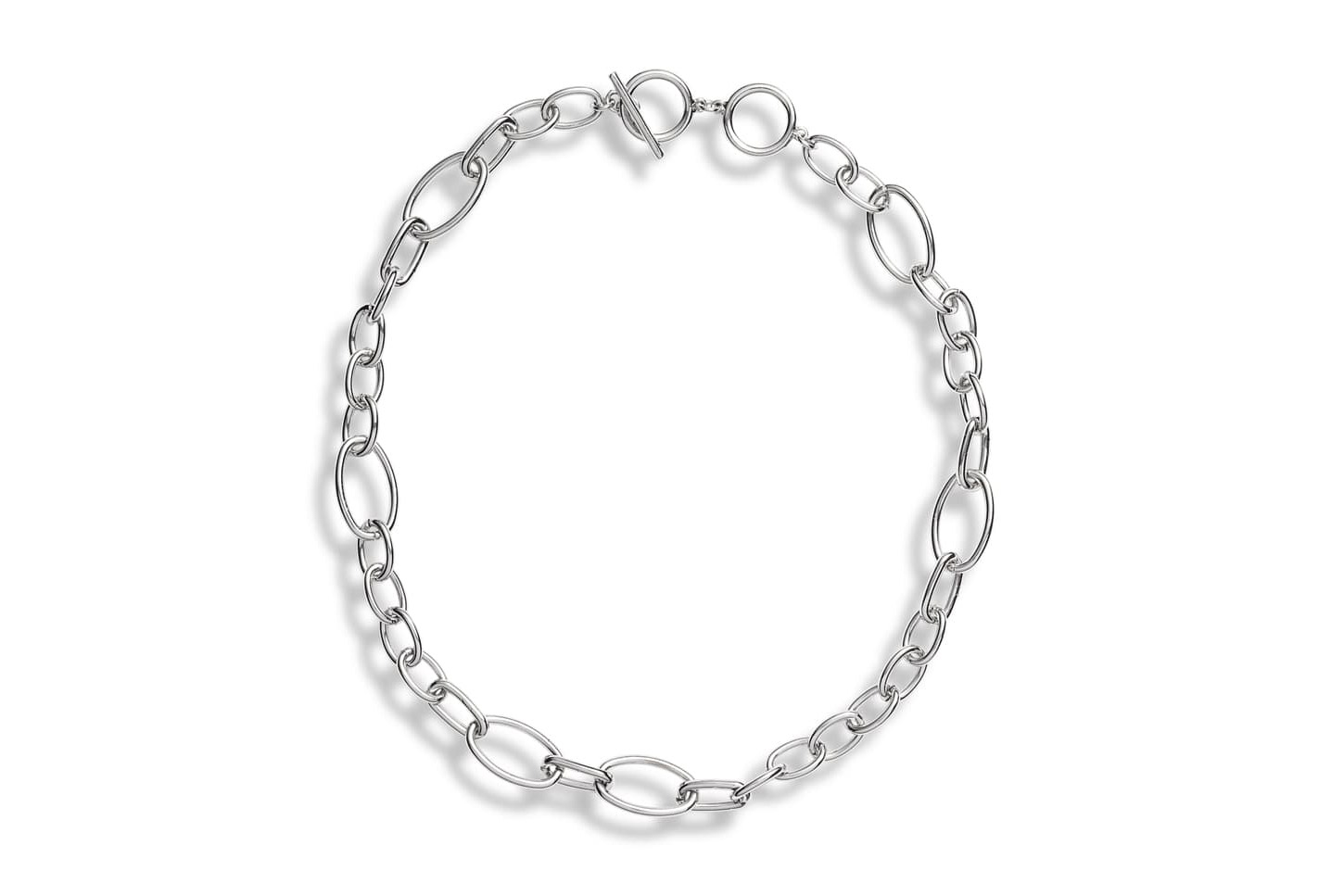 Varied link sizes give this collar necklace an extra edge. It comes in both silver and gold.
7Sterling Forever Linked Chain Necklace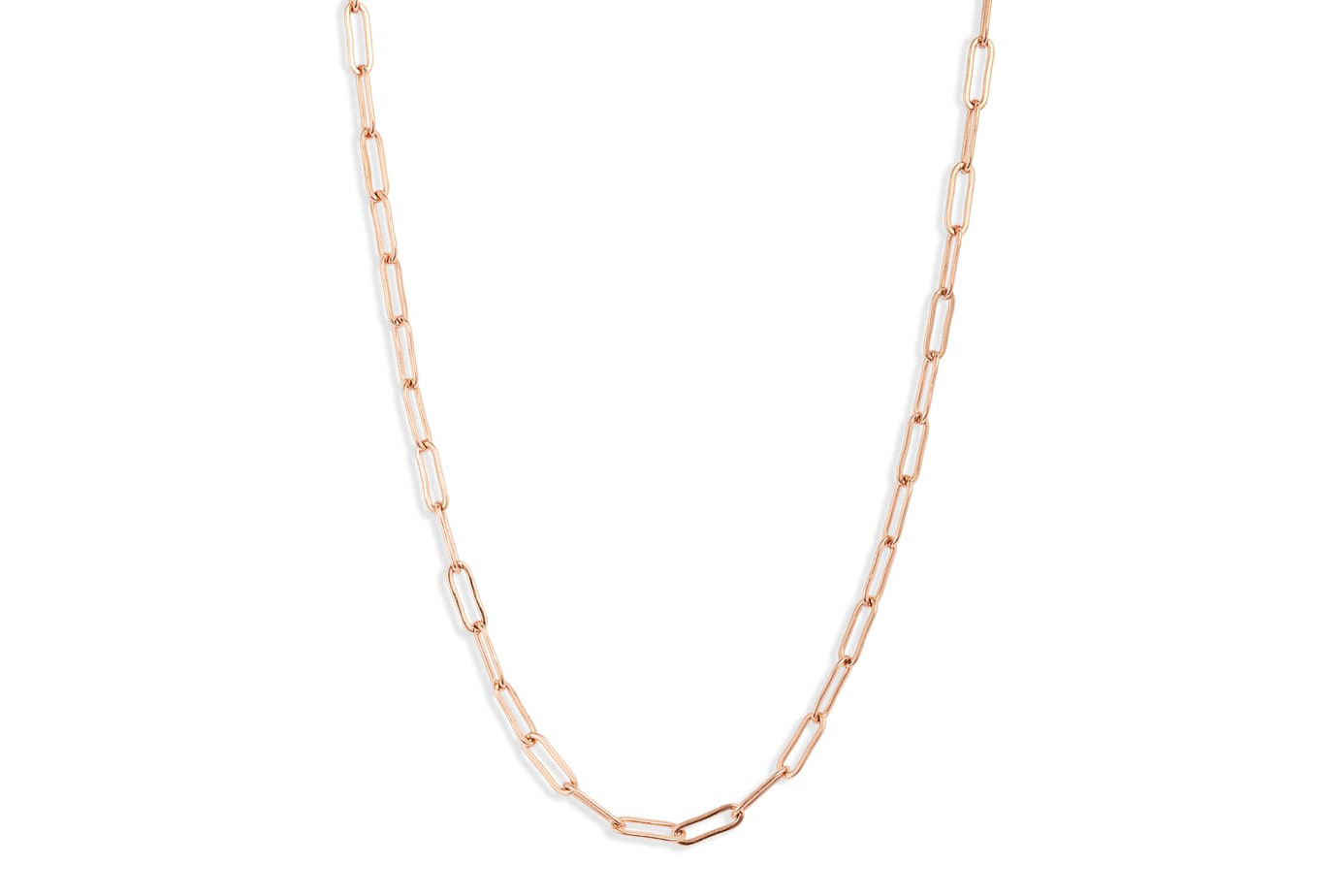 Rose gold links elevate this necklace for a modern look that can stand on its own or be paired with another chain.
8Alex and Ani Chain Twist Magnetic Necklace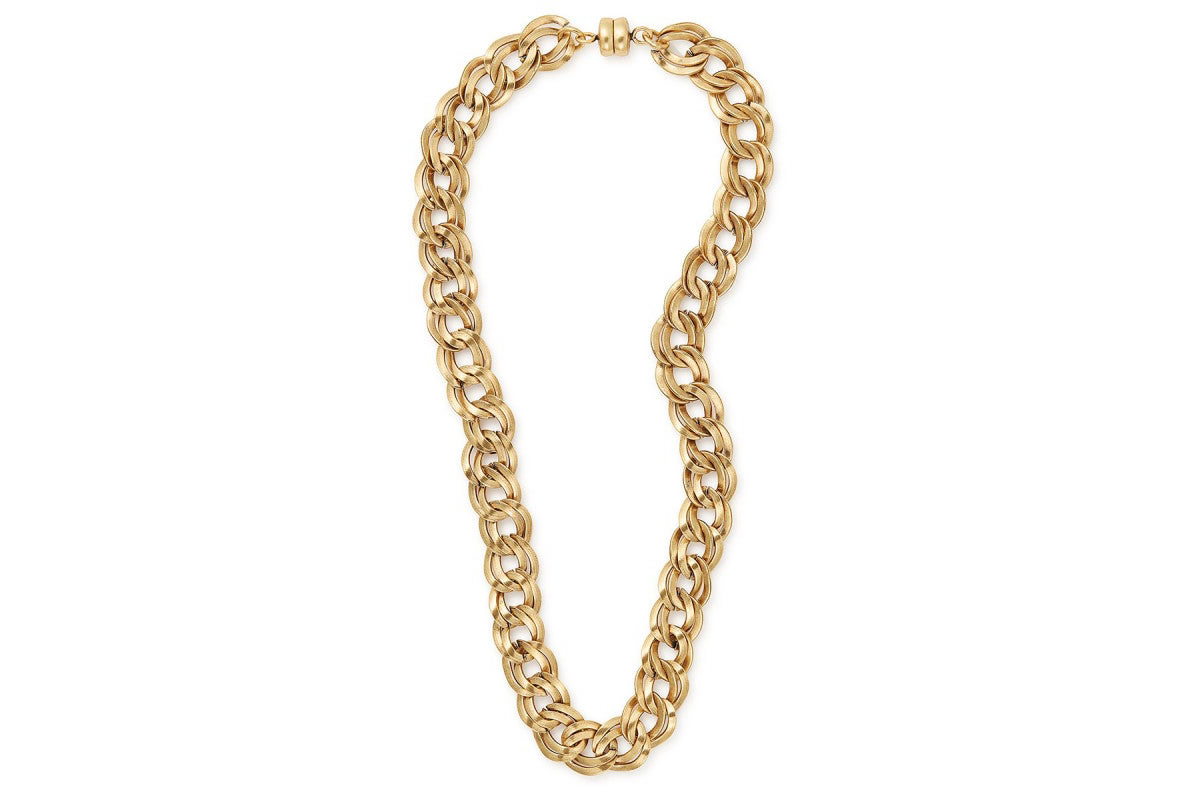 Our Senior Fashion Editor is obsessed with this double chain link necklace. The best part? It features a magnetic clasp, which makes it super-easy to put on and take off.
98 Other Reasons Off the Chain Choker
A simple silver chain looks lovely when worn alone and when stacked.
10Sterling Forever Mixed Link Chain Necklace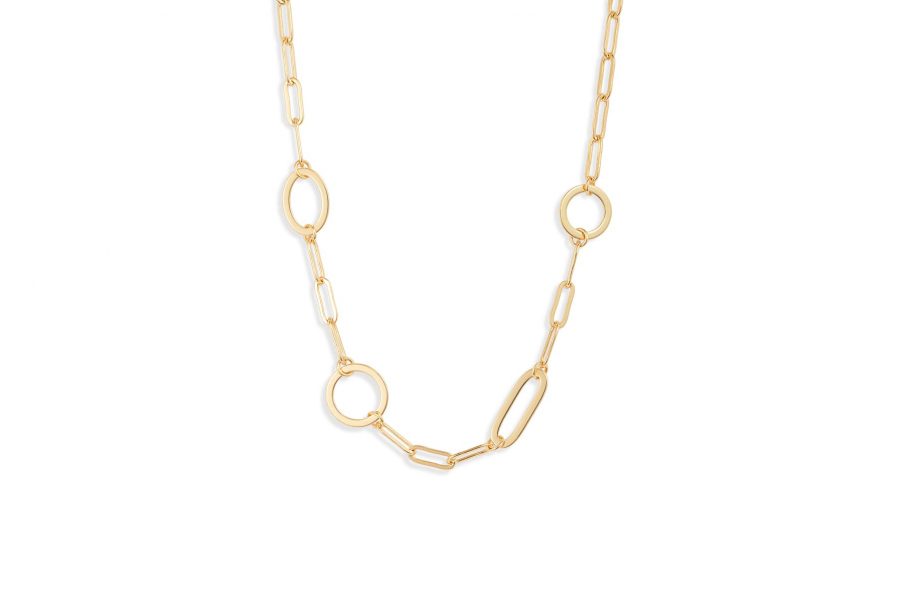 Contrasting link sizes give this necklace some extra pizzazz. It comes in rose gold, silver, and gold.
11Tess + Tricia Quinn Chain Necklace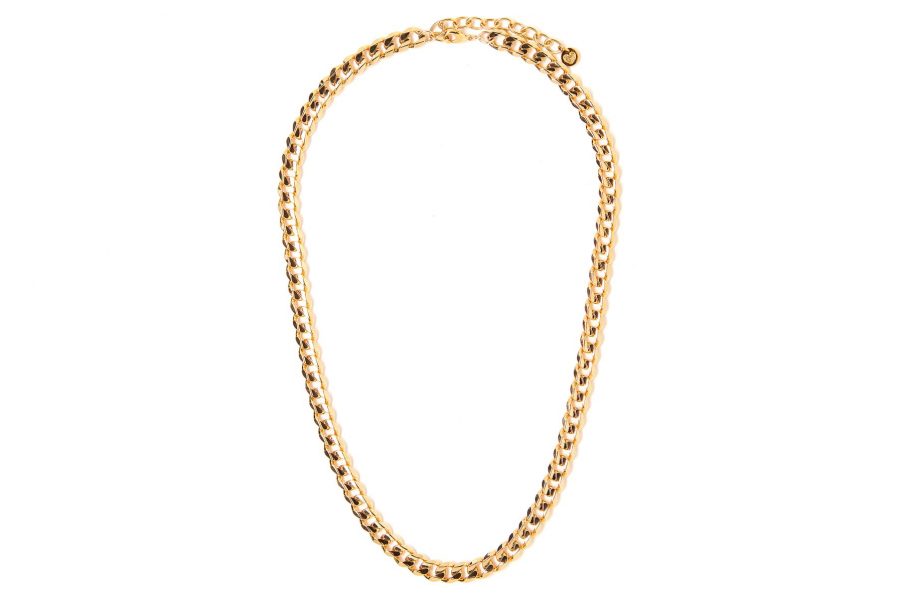 You can't go wrong with this gleaming gold chain link necklace from Tess + Tricia—it screams " instant classic."