Who is "Black Panther's" Chadwick Boseman dating? He's a pro at keeping things private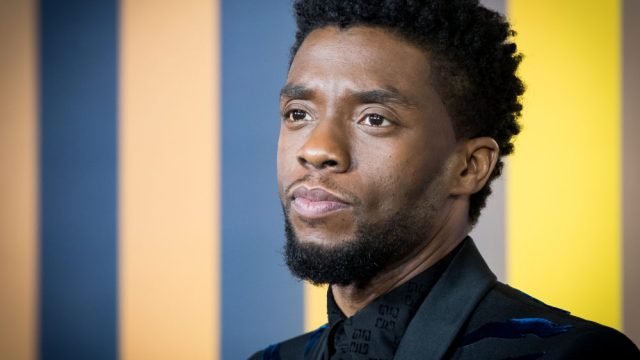 You've probably been hearing the name Chadwick Boseman a million times over the past few weeks — maybe months even. He's been on the cover of magazines and the subject of many headlines. And in just a few days, he's about to reach peak stardom as Black Panther hits the multiplexes. By then, Boseman will not only be the king of Wakanda, but also king of the world.
The 41-year-old actor is best known for his brilliant portrayal of historical figures. He previously starred as Jackie Robinson — the first African-American athlete to play in the MLB — in the 2013 film 42, legendary singer-songwriter James Brown in 2014's Get On Up, and Thurgood Marshall — the first black Supreme Court justice — in 2017's Marshall. And now, as we all know, it's his turn to make history by starring in Marvel's first high-profile black superhero film, Black Panther.
So who is Chadwick Boseman dating?
Ah, the million dollar question. Or in Boseman's case, $165 million. After a little bit of digging, we've come to the conclusion that the Marvel royal is a total pro at keeping his love affairs under the wraps. Take one look at his Instagram, and you will not find clues about his relationship status. We have no idea if he's seeing anyone at the moment, or if he's even in the dating pool. But then again, it all depends on where you look.
Celebrity website bossip.com points out that a few months back, Boseman was spotted holding hands with a mystery woman when he stopped by Jimmy Kimmel Live! for an appearance. And two years prior, he was photographed with the same woman at LAX. Could she be Boseman's longtime lover? No one truly knows.
But we wouldn't be surprised if he turns out to be single. After all, who has time for dating if you're busy saving the world? You can catch Chadwick Boseman suit up as Black Panther when the movie hits theaters on February 16th.