Chad Michael Murray just brought back his character from "A Cinderella Story," because fairy tales are real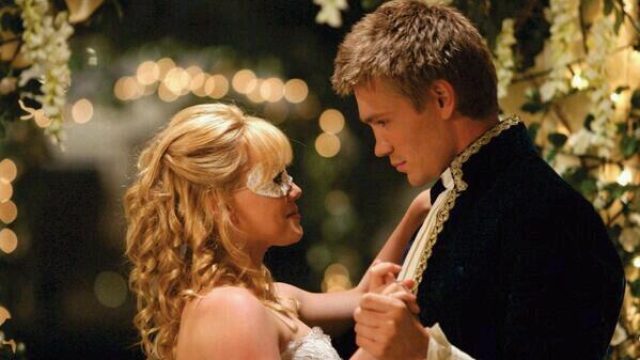 Hey, remember Chad Michael Murray in A Cinderella Story? Let me repeat: Chad Michael Murray in A Cinderella Story. We know, you're totally swooning right now. Austin Ames was a total dreamboat — a real prince charming. Those outfits! That hair! Those eyes!
How could you forget?! That's right, you can't.
A Cinderella Story is a '00s classic, and we still ship Hilary Duff and CMM today. (Raise your hand if you once wished you were Duff just so you'd get a chance with Chad Michael Murray's character!) Sadly, Austin Ames hasn't been a thing in 13 years, even though our teenage dreams of getting a slow dance with him will never die.
But, good news for those still smitten! The dreamy Austin Ames came out of retirement, if only briefly. Chad Michael Murray donned the costume for the first time in more than a decade and went to prom. Yes, someone got to go to prom with the CMM. Someone got to live all our teenage dreams!
Murray donned the costume to the Children's Hospital of Orange County's prom for teen cancer patients. The event is for teens who have to skip their prom because they're sick in the hospital. This year, instead of sitting around feeling awkward in a gown and wondering why your date isn't talking to you, these teens got to live inside A Cinderella Story.
And, they definitely deserve a magical night!
To recap, Chad Michael Murray is an IRL prince charming — and totally charitable too! And if watching him being super romantic onscreen wasn't enough, he also wrote a romance novel. We can't handle all that's happening right now!