Chad Michael Murray revealed the most embarrassing scene to film on Dawson's Creek, and LOL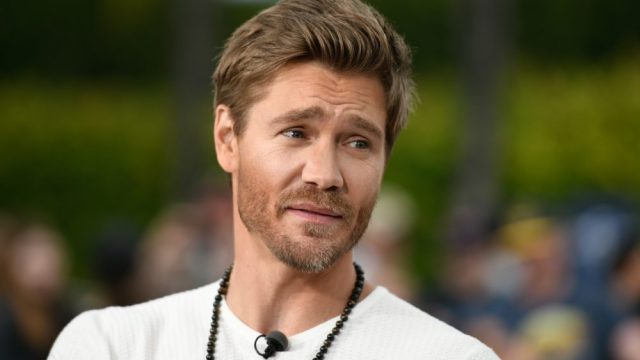 He may currently be playing a cult leader on Riverdale, but back in the early aughts, Chad Michael Murray was perhaps best known as a teen heartthrob on shows like One Tree Hill and Dawson's Creek. And it turns out that made for some pretty awkward stories.
Specifically, Murray reminisced about his time on Season 5 of Dawson's Creek during the April 18th episode of Busy Tonight. He told Philipps there was one scene in particular where he had to serenade Joey (Katie Holmes) outside of her dorm room…filmed on Duke University's campus while school was in session. Meaning, yes, there were tons of regular, everyday people all around him (Murray also admitted he definitely can't sing).
"I'm serenading Katie—or Joey—in the middle of the quad, and there's like 900 students just hanging out watching this," he remembered. "And then all of a sudden I hear, 'Hey, Chad!' and I look over, and some of my buddies I went to high school with are now attending Duke."
To make the cringeworthy moment worse, one of Murray's friends approached him, saying, "Dude, didn't know you could sing!"
"Can't! Can't play guitar either," Murray said. "But I'm faking it."
Watch the entire clip below.
https://www.youtube.com/watch?v=dy9AqwCKo8g
Having to sing in front of that many people would make anyone nervous—actor or not. We're just glad he's able to look back at this moment and laugh.