4 HelloGiggles editors style the same Chaco sandals for summer
Summer is here, and our wardrobes are in full-on adventure mode. Light fabrics, bright colors, fun accessories — when the weather is hot, we're all about keeping our style cool and comfortable. That's why we've been wearing Chaco Sandals non-stop.
Chaco Sandals are THE go-to shoes for summer. They're functional, comfortable, stylish, and crazy-versatile.
The Chaco Z / Cloud X2 Sandals are so versatile, in fact, that we asked four HelloGiggles editors to style them for their favorite summer activities. The looks they created are super dreamy and perfectly express their individual personalities. Here are four ways to wear your Chacos this summer!
Look #1: Beach Beauty by Emily Popp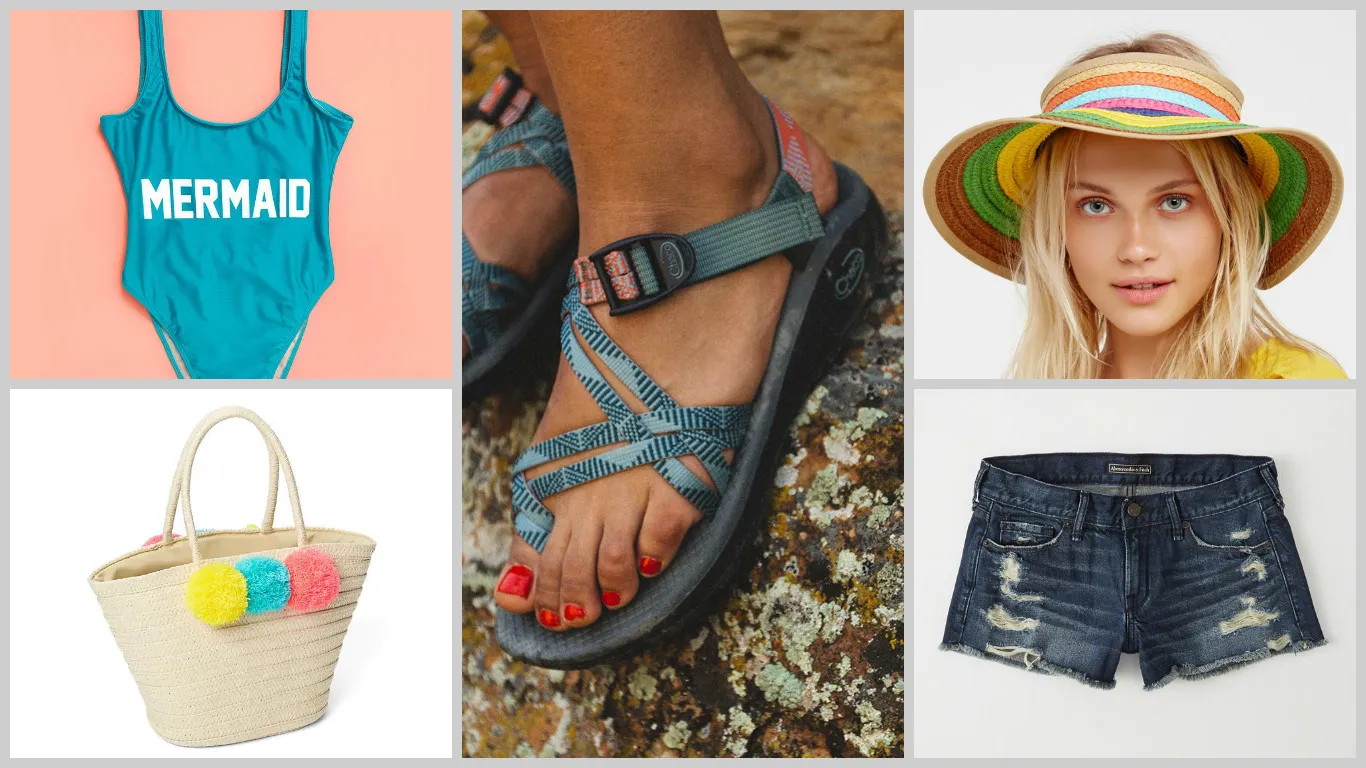 Get ready for a bright, bold day at the beach. Emily paired the colorful ban.do Mermaid Swimsuit with the simple yet classic Abercrombie & Fitch Low-Rise Shorts. The blue hues complement the Chaco Z / Cloud X2 Sandals SO WELL. For even more color, she topped off the look with the Free People Sunny Daze Rainbow Visor and the Gap Pom-Pom Straw Tote. You'll spot her from a mile away!
Look #2: Yogi-Chic by Anna Gragert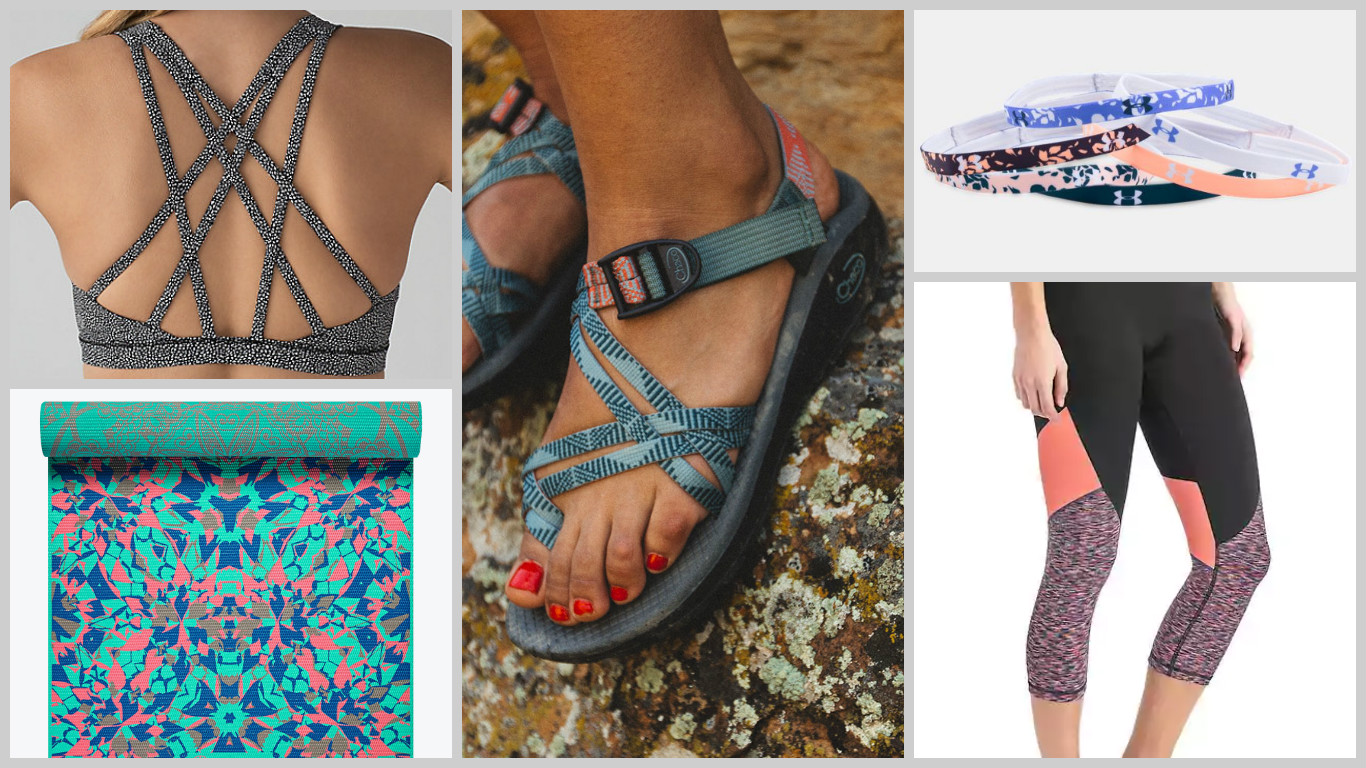 Ohm-my-gosh (get it?), Anna's morning yoga class look is painted with patterns from head to toe. The lululemon Sports Bra matches the GapFit Capri Leggings, which match the UnderArmour Headbands, which match the Gaiam Yoga Mat. Best of all, everything pairs with the Chaco Z / Cloud X2 Sandals. Très chic!
Look #3: Festival Flower Goddess by Christina Wolfgram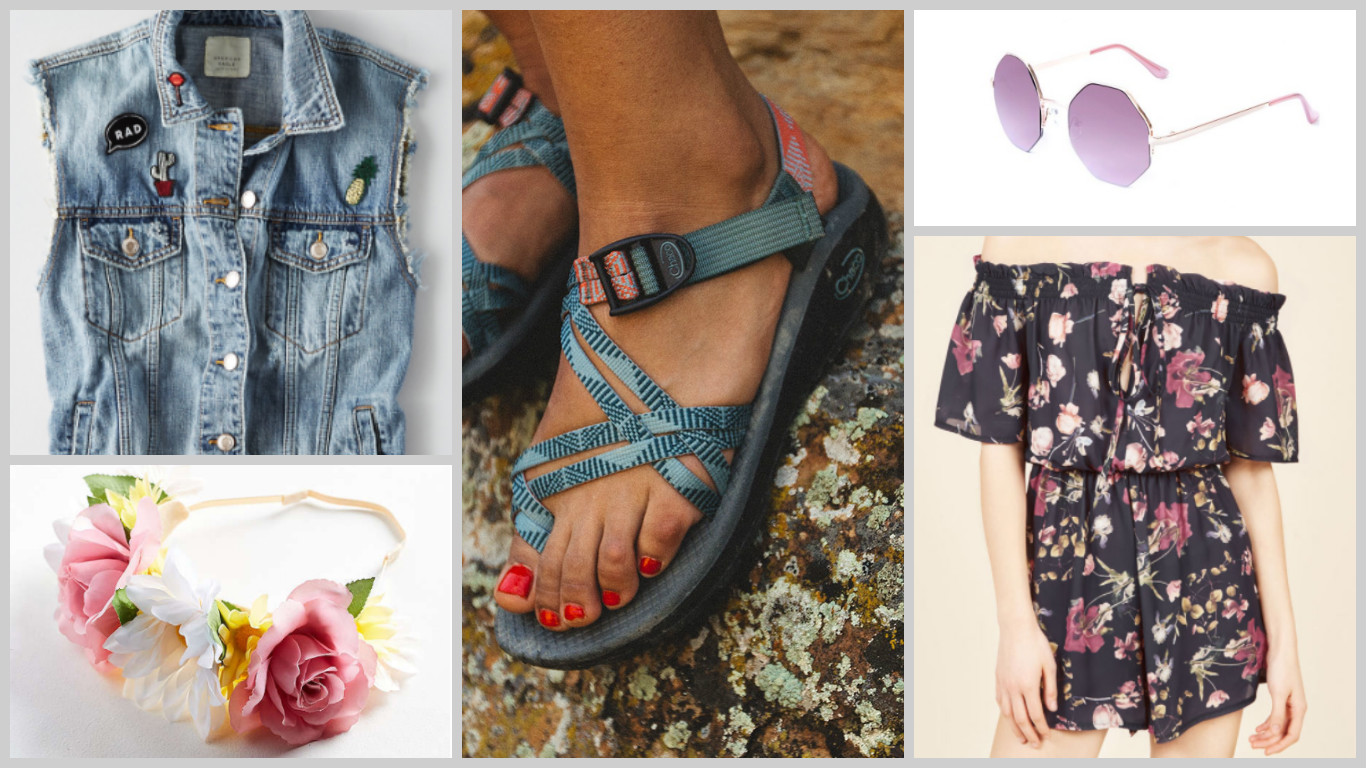 Christina's festival look has some serious flower power. The ModCloth Romper and Urban Outfitters Flower Crown are right on trend, and the American Eagle Denim Vest and Target Octagonal Sunglasses add just the right amount of edge. With the comfort of the Chaco Z / Cloud X2 Sandals, Christina's ready for a weekend of music and fun in the sun.
Look #4: Total Trailblazer by Elizabeth Entenman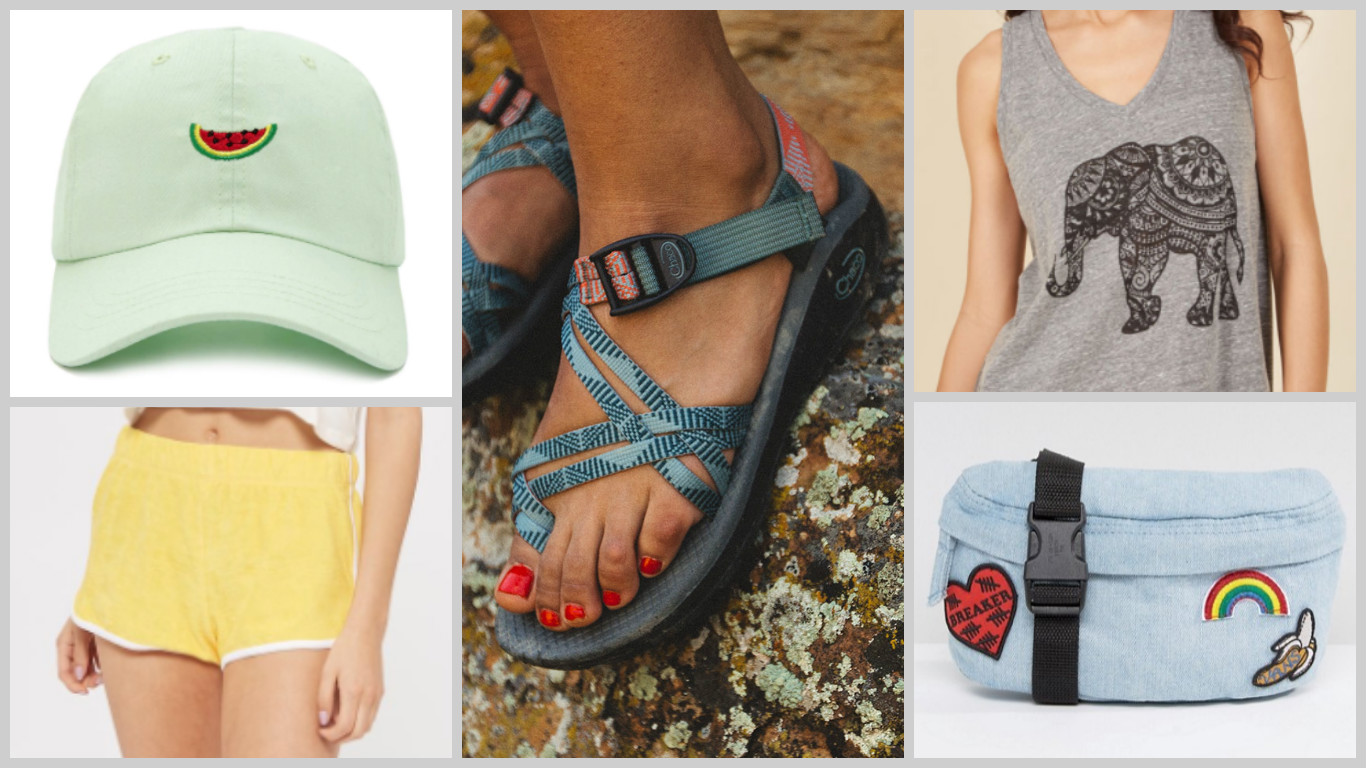 Hiking has never looked — or felt — so good. Once Elizabeth paired the Chaco Z / Cloud X2 Sandals with the ModCloth Graphic Tank and Topshop Running Shorts, the rest of her outfit fell into place. She added much-needed (and super cute) accessories like the Forever 21 Baseball Cap and the Vans Fanny Pack, and just like that, she's ready for an afternoon on the trail.
Time for a summer adventure! How would you style these Chaco sandals?