Celine Dion looks like a real-life Mary Poppins in this floral Gucci coat
We were all under the impression that Mary Poppins would return in 2018. But Celine Dion just made an appearance in Paris that has us wondering if Poppins flew in a bit early. Could Dion be Poppins? Could this be the biggest celebrity conspiracy of the modern era? Dion's grandma/Mary Poppins chic outfit is raising eyebrows — for us anyway!
Dion waved to Parisian onlookers while sporting an embellished Gucci coat. The puffed sleeves and high collar are very reminiscent of OG Poppins Victorian fashion. And, call us crazy, but if Mary Poppins was going to have a critter embroidered on her jacket, would it not be a winged creature?
Feed the birds, people. Feed the birds.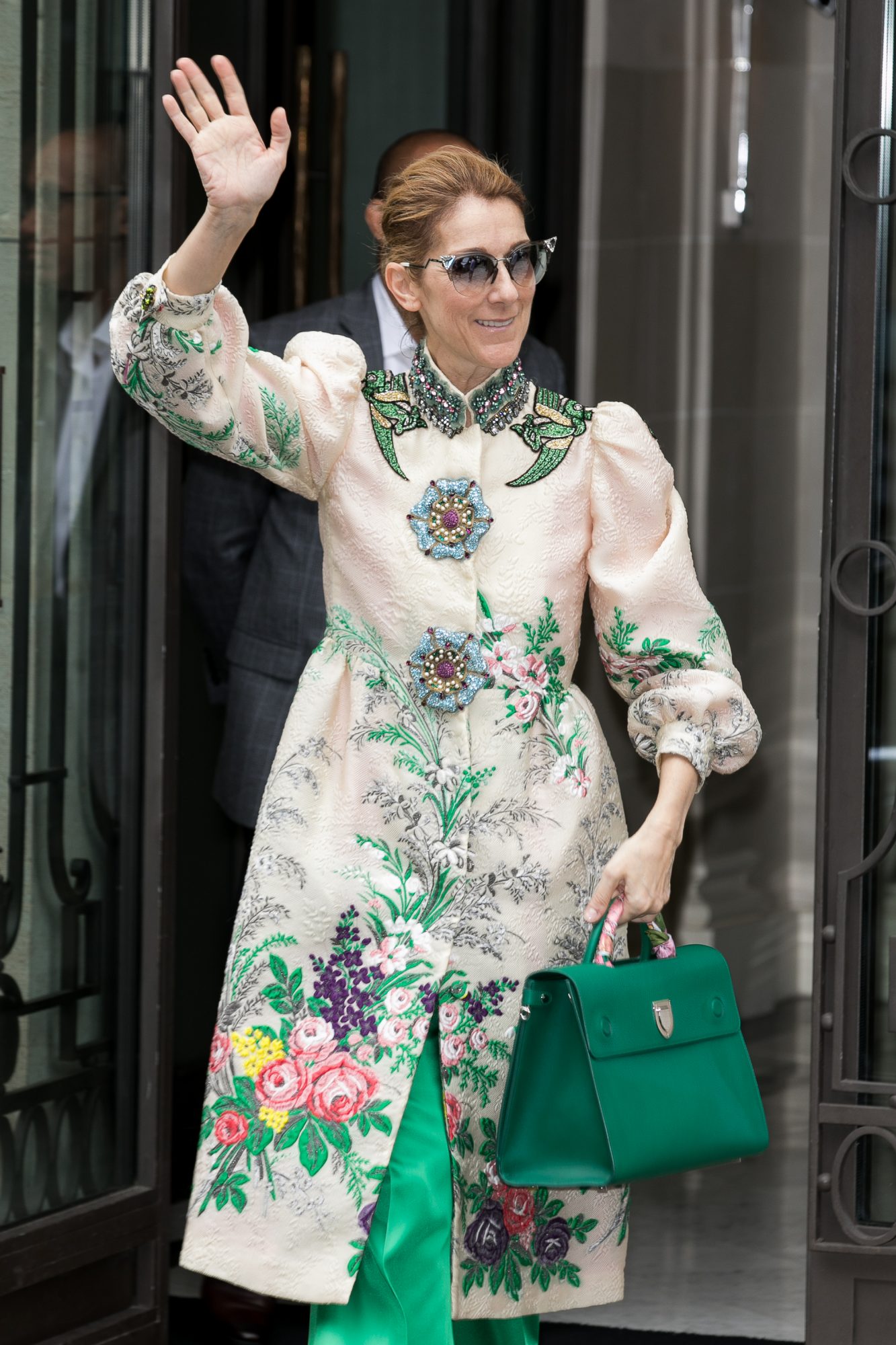 Ok fine. Those little winged things look more like Pete's Dragon than they do birds. But whatever this is, WE LOVE IT.
And can we take a moment to look at that Dior Diorever structured handbag? We're obsessed with the vibrant color, and are all about how well it accents the green in her coat and on her pants.
We are also so into the gorgeous and intricate embriododery on her jacket. It's truly a wearable work of art.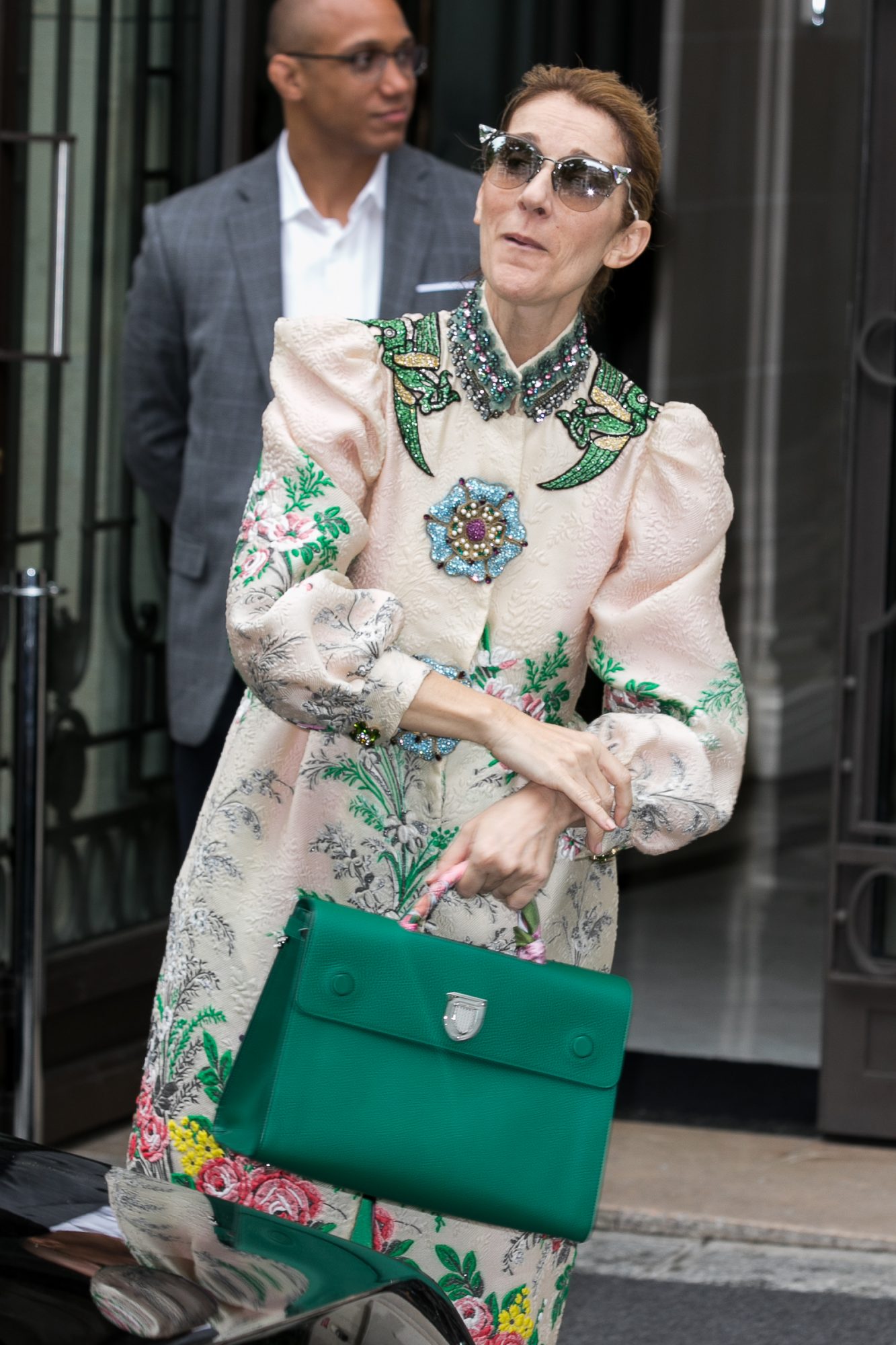 And finally, to keep her identity under wraps, Dion/Poppins is traveling via black Mercedes rather than the classic umbrella. Plus, to keep with modern trends Dion/Poppins opted for a sick pair of sunglasses over that old Victorian hat.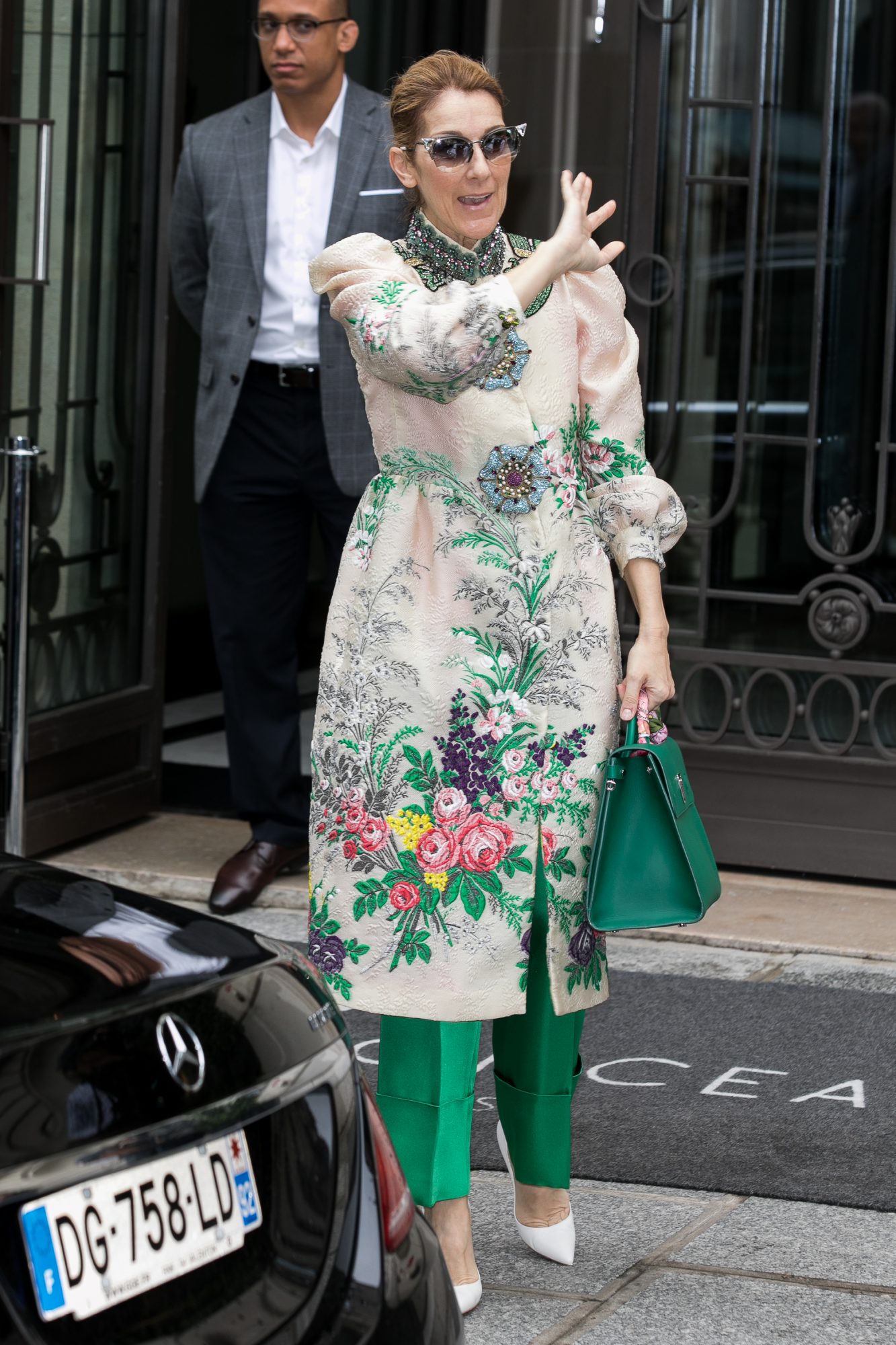 We cannot confirm nor deny that Celine Dion is actually Mary Poppins returned in 2017. But we hope that the evidence we presented is enough to make you investigate further.
The truth it out there, everyone. Keep your eyes peeled.