Céline Dion led a totally relatable sing-a-long while watching Cher perform at the Billboard Music Awards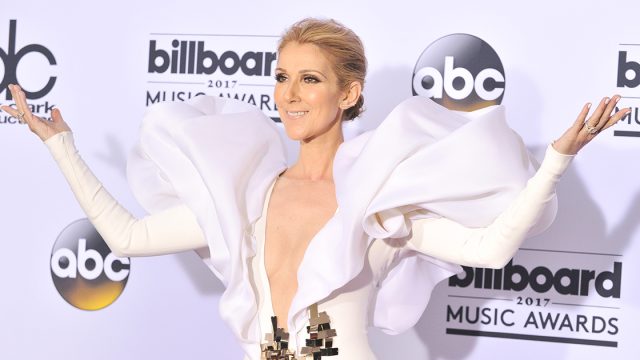 Last night's Billboard Music Awards saw two incredible musical icons perform in what has become a second home for each of them, Las Vegas. Céline Dion and Cher took to the stage last night for two separate performances that were pretty much the highlights of the evening.
It was previously reported that Céline Dion would be performing at the #BBMAs for a second consecutive year. The singer, who picked up the Icon Award last year, celebrated the 20th anniversary of the movie Titanic with a special performance of the movie's legendary theme, "My Heart Will Go On."
Also performing at the awards last night was Cher. The singer was this year's recipient of the Billboard Icon Award, and she performed for the first time in 15 years at an award show with renditions of her hits "Believe" (banger) and "Turn Back Time" (mega-banger).