Celine Dion just covered Britney Spears, Nelly, and Missy Elliot and it's as brilliant as it sounds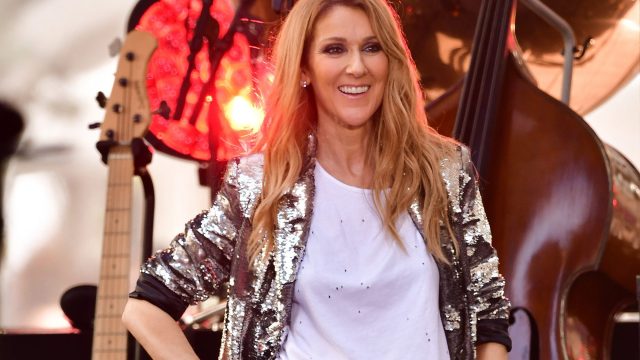 There shouldn't be any doubt that Celine Dion is a literal queen. Not only does the legendary singer give us all the fashion goals with her incredible sense of style (and humorous nods to Titanic), but she's not afraid to have a bit of fun at her own expense, even if it does include singing  "Row, Row, Row Your Boat" to the tune of Rihanna's "Work."
As you might know, 2016 has been a pretty difficult year for Celine. Earlier this year, both her husband Renee and her brother Daniel passed away within two days of each other. Despite the hardships, however, Celine was honored at this year's Billboard Music Awards with the Icon Award, where she was surprised by her son, and more recently the singer paid tribute to her husband and brother during the Stand Up To Cancer event where she performed her latest single, the Pink-penned song "Recovering."
Even though 2016 has been tough for Celine, it does feel like the iconic singer is having a proper revival.
https://www.instagram.com/p/BJeB6TAhyh3
Dropping by The Ellen Degeneres Show, Celine proved that she's one heck of a woman, as Ellen forced her to perform ballad covers of Britney Spears, Nelly, and Missy Elliott. It's HILARIOUS.
Omg, is there anything that Celine can't turn into a beautiful ballad? Even though we love Britney's "Work Bitch," we're now desperate to hear it sung as an emotive ballad by Celine. Who knows, maybe the pair could swap shows in Las Vegas?
Celine also spoke to Ellen about the sad passing of her husband and it'll make you weepy.
"For me to know that he is in a place where he doesn't suffer anyone makes me feel way better," she said candidly. "Second thing I feel extremely fortunate as a mother that, it's probably the thing I'm the most proud of and how I prepared my children for how to live with him without his presence." 
Celine recently released the "Recovering," the stirring-ballad that Pink wrote for her. You can listen to the song below.
https://www.youtube.com/watch?v=GnORm4yR7pg?feature=oembed
You can catch Celine Dion on Ellen today (September 12).