4 celebs who went silver blonde, because we all need a little summer hair inspiration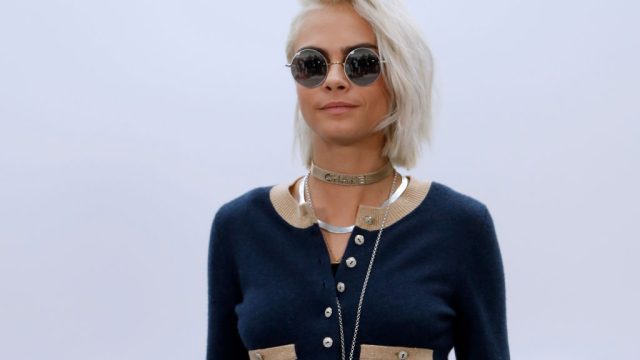 As spring turns to summer, our style shifts and changes. That goes for more than just our fashion choices — our beauty choices adjust to the change in weather as well. And this summer, silver blonde hair is the beauty look of the season. It's shimmery and dramatic, yet can be worn in everyday life. It's unusual and stands out in an unconventional way, too. Best of all, it can be dressed up or down: you can make it demure and sweet, or intense and wild.
Celebrities have already fallen in love with this trend, and it's the perfect new summer style. See which of your favorite stars are stepping out with silver blond locks.
Cara Delevingne
Cara Delevingne is the latest star to adopt this look. She knows how to rock a runway, red carpet, and the silver screen, and now she's doing it with silver hair; the sleek and chic look accentuates her stunning blue eyes. When dyeing your hair this color, make sure to find the shade that works best for you.
Kylie Jenner
https://www.instagram.com/p/BRlk84wBbQQ
Kylie Jenner is always at the cutting edge of fashion, so it's hardly a surprise that she was an early adopter of the silver blonde look.
Kristen Stewart
Kristen Stewart recently buzzed her hair and dyed her locks a dramatic platinum blonde, stunning fans everywhere. And while the look may be for an upcoming movie role, we kinda hope she keeps it — because look how fierce she is!
Lady Gaga
Lady Gaga is always at the cutting edge of fashion, and she was one of the first celebs to embrace the silver blonde hair trend. The singer turned heads by matching her icy blonde locks to her plunging metallic dress in 2015, and the results were stunning. Remember that you can play up your hair color with what you wear — the possibilities are endless!