Mindy Kaling, Sophie Turner, and Kerry Washington Showed Their Support for Kamala Harris
Harris was named as Joe Biden's vice presidential candidate.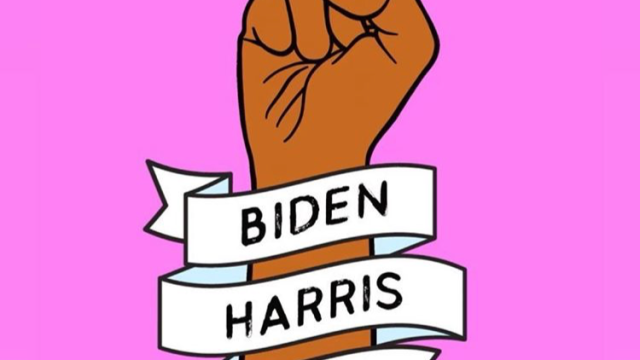 Yesterday was a historic day. Presidential candidate Joe Biden named Kamala Harris as his vice president, making her the first Black woman and Asian American to appear on a major party ticket. Since the news was announced, various celebrities have been taking to social media to show their support.
Kerry Washington, our favorite on-screen woman in the White House, tweeted about an hour after Biden and Harris made the announcement, writing that she was, "overwhelmed by this historic moment."
"@KamalaHarris is the first Black woman & first Asian-American/Indian to be a VP nominee of major party," Washington wrote. "My heart is soaring for all the kids out there who see themselves in her and will dream bigger because of this. #KamalaHarrisForVP."
Then, quickly following up with an action item, Washington shared a link to WhenWeAllVote.org, a nonpartisan organization started by Michele Obama, which she joined as a co-chair. "Excited for what's to come. Now register to vote," she wrote.
Mindy Kaling also shared a two-part tweet, describing what the news of Harris' spot on the ballot meant to her and her community. "Was there ever more of an exciting day?" she wrote. "For our entire country of course, but especially for my Black and Indian sisters, many of us who have gone our entire lives thinking that someone who looks like us may never hold high office?"
She continued, "We work so hard and contribute to the fabric of our lives in America, & and now to see @SenKamalaHarris rise to the top like this? It's thrilling!! I am filled with hope and excitement."
Taylor Swift kept it simple with an all-caps, affirmative "YES."
Sophie Turner also showed her support on Instagram, sharing a Biden-Harris 2020 post on her story.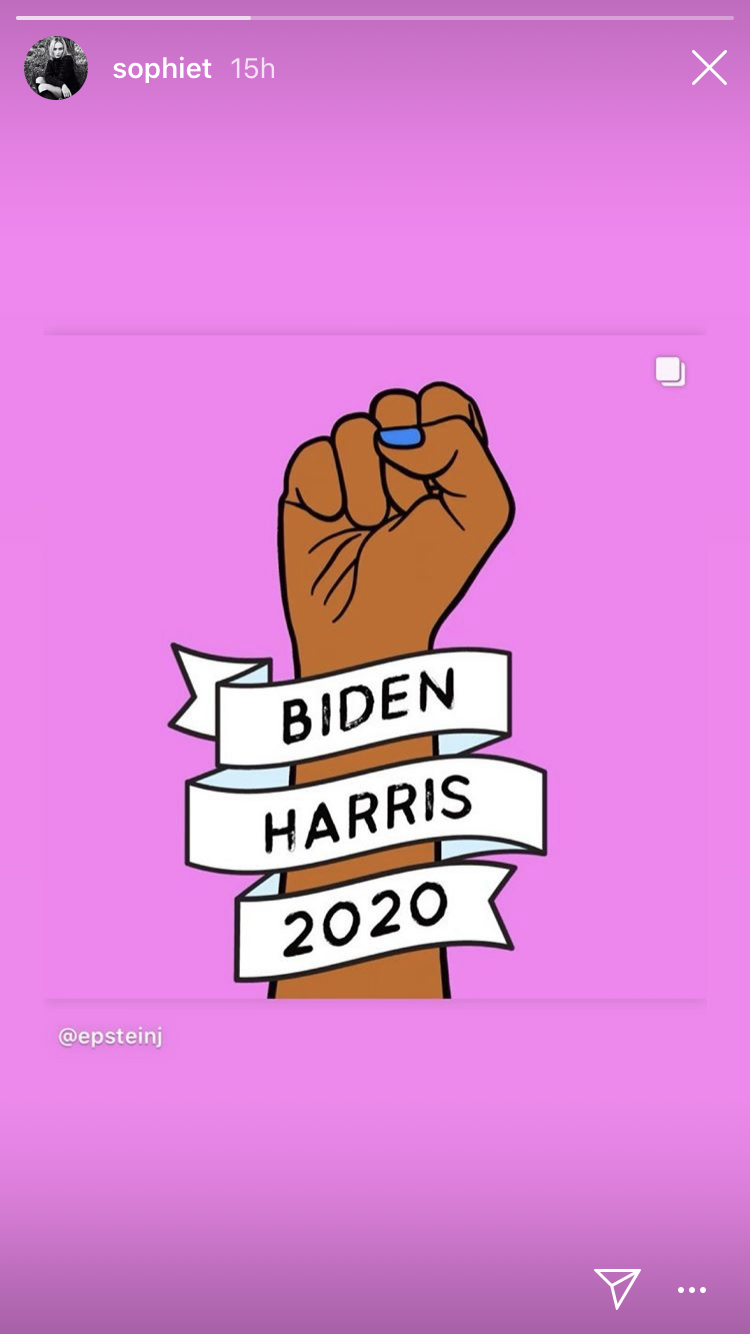 Reese Witherspoon recalled being mocked when she was younger for her ambition, writing, "My thoughts today are with woman [sic] in our country, especially the young Black and Brown girls of our nation. Who have watched their mothers hold up their families, their communities, their cities, their states. Now you know that YOU too can work hard, dedicate your life to service and show up every day to help others, and YOU can RISE to become a Vice Presidential nominee in the United States of America. Today is a truly historic day! 
See what more celebs are saying about the historic news below.
Check here for everything you need to know about voting in the 2020 election.