Celebrities read Kanye's tweets aloud and it's glorious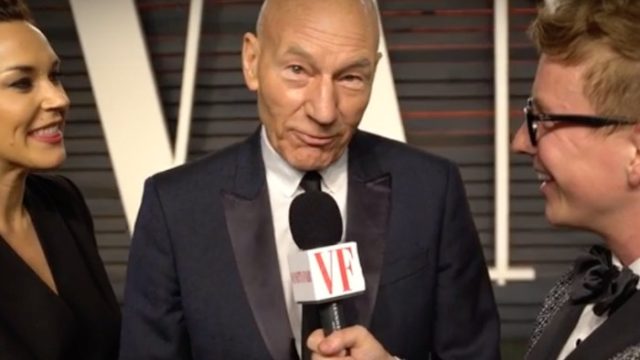 We all know how much Kanye loves Twitter, although it's probably nowhere as much as he loves himself. The rapper is well known for using the social media platform, taking to Twitter to do most of his media interaction. Let's just say we've been Keeping up with Kanye West's Twitter.
Vanity Fair decided to take advantage of Kanye's entertaining feed at their annual Oscar party. Host Tyler Oakley invited several celebrity guests to participate in a dramatic reading of Kanye tweets. There's obviously no lack of material to choose from, and stars like Whoopi Goldberg, Patrick Stewart, Kate Hudson, Michael Strahan, Mindy Kaling, Will Arnett, and more had lots of fun offering up their best Kanye. Maybe this might actually get Kanye to smile.