Sia, Judd Apatow, and more celebs are fighting the Muslim ban in this awesome way — and you can help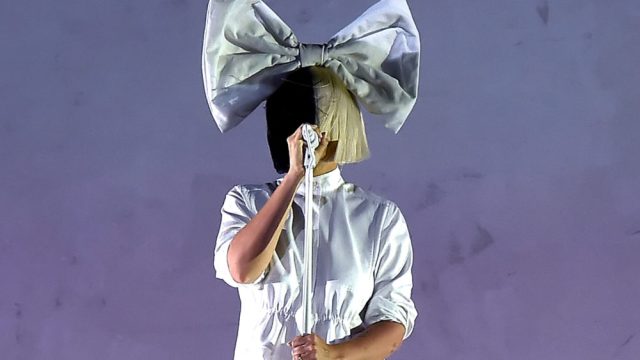 On Saturday, January 28th, a group of concerned celebs joined the ACLU in fighting Trump's Muslim Ban — and the great news is, you can help them too.
Earlier that day, as more and more people were detained at airports nationwide thanks to President Trump's order barring citizens of seven Muslim-majority countries from entering the US, the American Civil Liberties Union (ACLU) sued the White House on behalf of two men who were detained.
Sia was just as horrified by the White House's actions and encouraged by the ACLU's as the rest of us. And because she's a boss lady with a vast legion of fans and some money to spend, she promised to match up to $100,000 of donations.
https://twitter.com/udfredirect/status/825459576036220929
Donating even just a few dollars to the ACLU is as easy as the click of a button. And if you tweet your receipt to Sia, she'll match it — helping those detained by President Trump's ban with legal representation.
The organization also works on behalf of reproductive freedom, LGBTQ rights, and free speech, and that's just scratching the surface.
Rosie O'Donnell agreed to match Sia's $100k, too.
Judd Apatow is in, and already donated $5,000.
Jack Antonoff joined the fight, too.
false
Zach Braff was feeling super generous.
And so was The Vampire Diaries creator Julie Plec.
And Jenny Slate!
Thanks, Ewan MacGregor!
https://twitter.com/udfredirect/status/825574618937241600
As its rival Uber took heat for its CEO Travis Kalanick's working relationship with Trump, Lyft pledged to donate $1 million to ALCU over the next few years.
Additionally, protestors were vexed when Uber did not stand with the New York Taxi Workers Alliance in refusing to pick up airport passengers from JFK airport from 6 to 7 p.m. The Taxi Workers joined protestors during that hour, while Uber remained in business — though it did delete surge pricing during the one-hour strike.
Lucky for everyone whose heart is broken by the ban, the ACLU did win a victory against Trump in court on Saturday night. The federal court for the Eastern District of New York issued an emergency stay halting deportations — but not detainings — under the executive ban.
The ACLU is fighting like crazy — and even though this is far from over, we're so glad to see celebrities rallying behind them financially and otherwise to do their part.
This is what makes America great.