Zoë Kravitz talks about living with her dad and Nicole Kidman long before they reconnected on "Big Little Lies"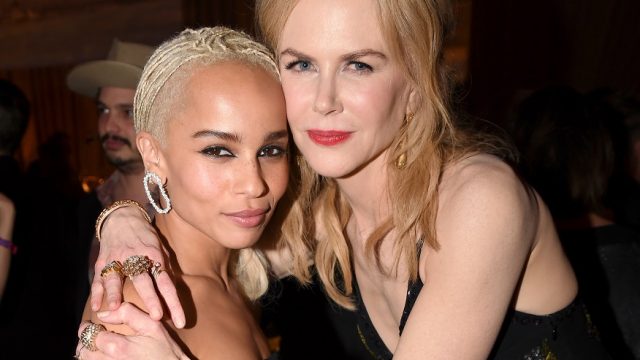 The first thing that comes to mind when we think of Zoë Kravitz and Nicole Kidman together is obviously both of their stunning performances in Big Little Lies. But the duo actually go way back, as Zoë discusses in her new cover story for Net-a-Porter's The EDIT.
In case you missed it, Nicole revealed in February that she was once engaged to Lenny Kravitz, Zoë's dad, in the early 2000s.
This was, apparently, not well known and shocked many people, especially since Nicole was filming Big Little Lies with Zoë, her almost-stepdaughter. And as it turns out, she would've made a heck of a stepmom
"I hadn't seen her in a long time before Big Little Lies, but there was a point where we were all kind of living together," Zoë told the mag. "I was about 13, and she would take me to see movies; she was so nice to me."
Considering all the nice things we've heard about Nicole, we're not shocked at all to hear this. Here is the pair at the show's premiere, all smiles while they pose together.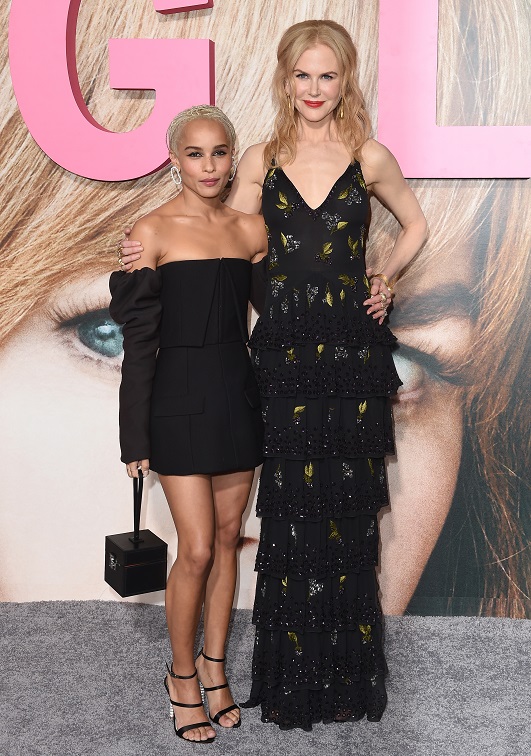 And while Lenny and Nicole may not have fulfilled the "Lencole" portmanteau we know they could've done justice to, the duo are still super friendly.
Here they are hanging out in November at the Hollywood Film Awards, obviously super stoked to see each other!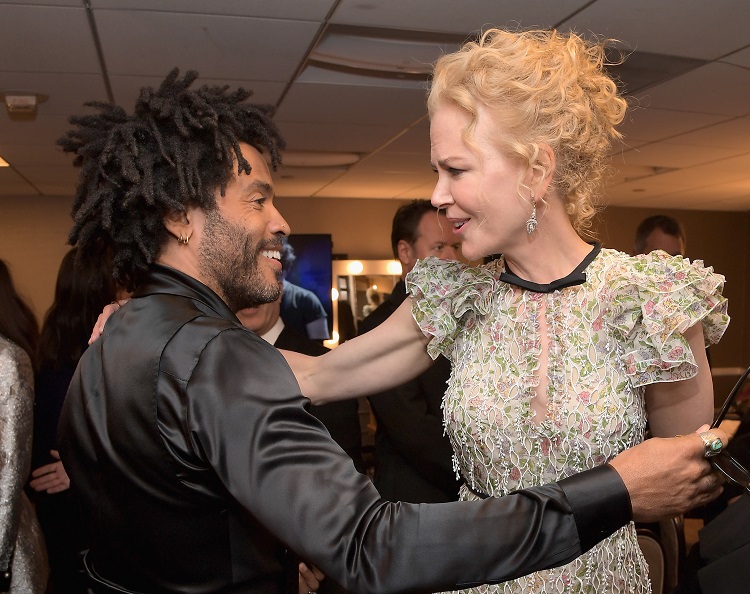 And in 2013, when Nicole's hubby — Lenny's fellow musician Keith Urban — went in for a handshake (not gonna lie, we'd want to go to this family/friend dinner).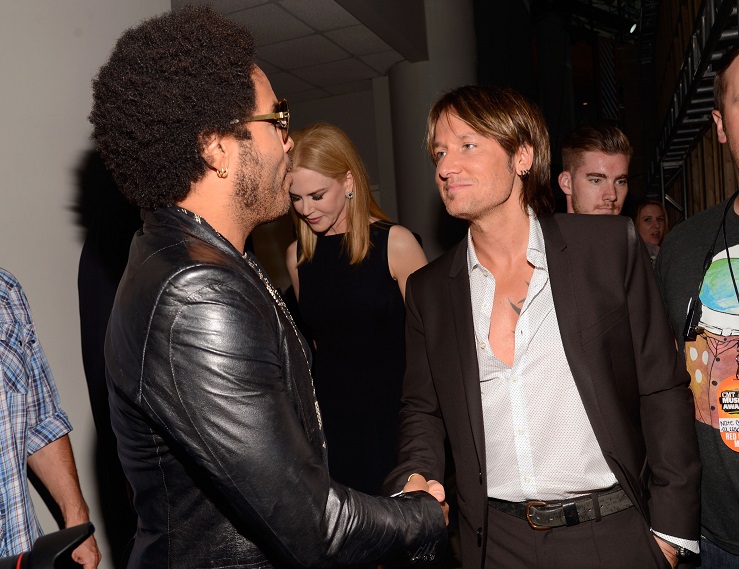 This pic clearly says, "We will always have each other's backs!" and we're ugly crying a little.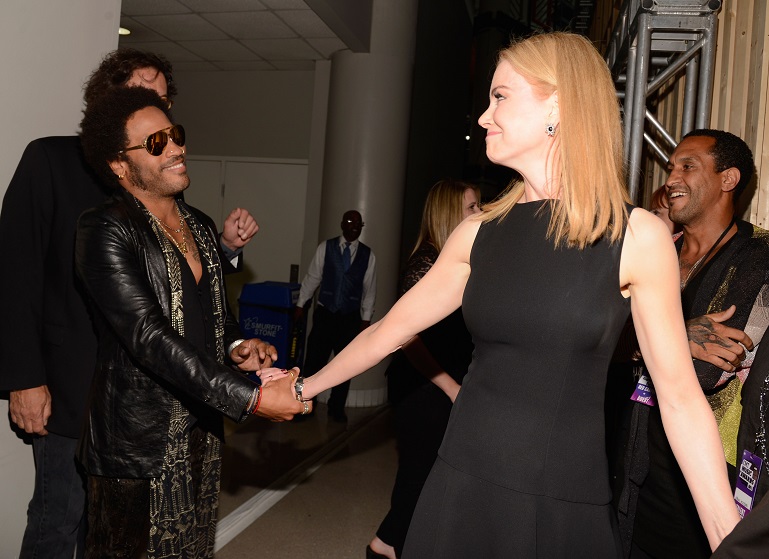 "I knew Zoë because I was engaged to her father. It's all in the family!" Nicole told The EDIT in February.
She added, "I love Lenny; he's a great guy."
Though Zoe and Nicole don't have many scenes together in the show — unless you count that last one which, if you've seen Big Little Lies, you know is huge — it's enough to get us hoping there's more from this duo in Season 2!