Vanessa Hudgens paid tribute to her late father on Instagram and it's so touching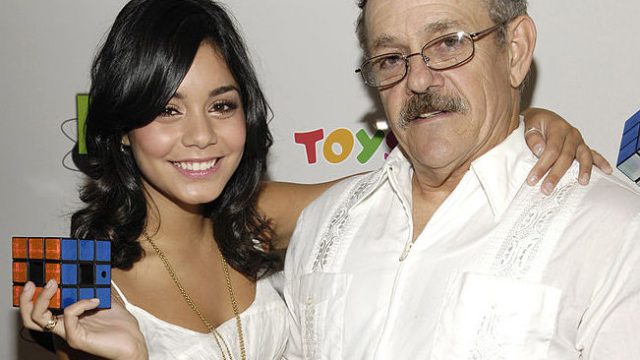 Vanessa Hudgens posted a touching tribute to her late father on Instagram earlier today, and we're inspired by the strength she's showing.
Greg Hudgens passed away in 2016, several months after he was diagnosed with stage four cancer. To make it even more devastating, he died the night before Vanessa's Grease Live television debut.
Under a selfie of herself with a halo and wings surrounding her face, the actress wrote a short, but sweet message to her dad: "Today marks one year since my dad passed away. He's my angel looking down on me and I know how proud he is. I keep trucking on but still feel his presence in my heart. And there he will forever stay. ❤?"
"My dad passed away the night before my show, and it was shocking. I knew that it was coming, but nothing can prepare you for losing a parent," Vanessa told People after his loss. "I dedicated my performance to my dad because I knew he was up there in heaven looking down on me as proud as can be."
The loss hit in more ways than one — her boyfriend, Austin Butler, lost his mother to cancer not long before Greg's passing.
Stay strong and keep fighting the good fight, Vanessa! Your dad would be proud of you!