Tina Fey gave a very hopeful update about the "Mean Girls" musical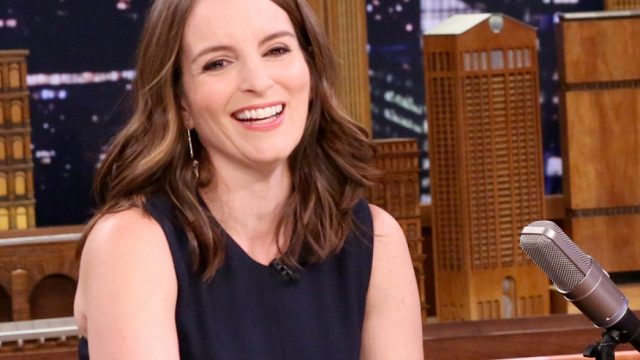 Ever since we knew it was a possibility, we've been dying for updates. Luckily, Tina Fey delivered a great Mean Girls musical update last night on The Tonight Show. Let's just say that the news is good.
Playbill announced yesterday that the anticipated musical already has dates set at the National Theatre in Washington, D.C. From there, they're looking to move to Broadway.
"I mean, I'll probably come back here like five more times before we actually come to Broadway," Fey added when discussing it with host Jimmy Fallon, "but it's a real thing now."
Of course, we're so overjoyed to hear.
https://www.youtube.com/watch?v=QI1NZ1VM3aU?feature=oembed
As Fey described, a bunch of "baby Timberlakes" were hired on. She talked a lot about how impressed she was, both with their talent and their ability to pick up on the choreography. Her husband, Jeff Richmond, is in charge of the music, so we're curious if it'll have a little bit of a 30 Rock flair.
We also hope there's a song called "On Wednesdays We Wear Pink."
The musical is hoping to see Broadway early next year, and based on what we know, we think it'll be a massive hit. Even though it might be a little strange at first to see other actors fill the roles of Regina George and Cady Heron, we know that anything and everything that involves Fey behind the scenes is bound to be successful.