OMG, Morgan Freeman narrated a Hillary Clinton ad, and it's everything
Quick, think of the most powerful, wonderful voice in the world. Were you thinking of Morgan Freeman? (You totally were.) Morgan Freeman just narrated another ad for Hillary Clinton, and his mighty vocals make all the difference.
Hillary Clinton's ads throughout her campaign have been extremely powerful — watching them is definitely an emotional experience. She makes sure to reiterate the fact that children are listening hard to the hurtful words that Trump keeps spewing out, and reminds us that as women, we shouldn't vote for someone so eager to objectify us.
Her new ad, called "Example," also focuses on children. Watch and enjoy.
https://www.youtube.com/watch?v=S-aXNXc_gzM?feature=oembed
… Captivated by the voice? Yep. Called it.
Freeman aside, this ad is pretty spectacular. It reminds us of the fact that Clinton pretty much spent her entire life working to support children and families, and showcases some amazing footage of Clinton in her youth, making a difference even then.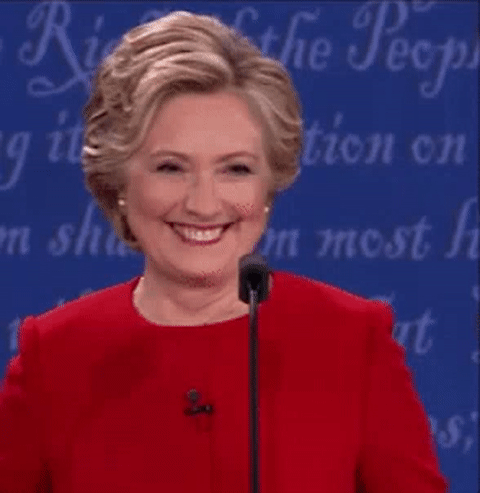 This ad will likely be one of the last you see from Hillary's campaign — as a "closing statement" ad, it's meant to pretty much wrap everything up before Election Day on November 8th. While the ad can definitely be viewed by anyone, this specific video is definitely targeting the swing states, including New Hampshire, North Carolina, Pennsylvania, and Ohio.
So, let's just get this out there — can Morgan Freeman narrate everything? The world would be so much more relaxed if he did.