Leighton Meester and Adam Brody joke about celebrating "Seth and Blair Day" in their house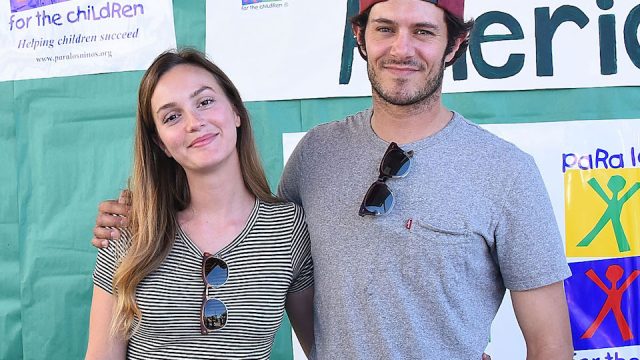 Teen television drama fans understandably LOVE that Seth Cohen from The O.C. and Blair Waldorf from Gossip Girl are married IRL. And why wouldn't we? They are two iconic characters of the aughts. But for Adam Brody and Leighton Meester, the actual humans who portrayed these fictional people, it's really not a big deal. But that didn't stop Brody from joking that the pair celebrates "Seth and Blair Day" once a year.
While volunteering for Feeding America on June 27th, Brody and Meester gave their first joint interview since they got married in 2014 to Entertainment Tonight. When asked if they ever laugh that Blair and Seth got together, you can tell that it's not really a thing for them — after all, they are people far beyond their on-screen characters. But Brody did joke:
"Once a year, we have a Seth and Blair day where we dress up."
https://www.youtube.com/watch?v=Ige3cWJuYWg?feature=oembed
Meester started laughing (with some embarrassment) at her husband and the joke was over, but it at least gives fans a pretty hilarious scenario to imagine.
As Meester explained, the fact that they were both in two teen shows in the 2000s isn't that interesting to them — but she gets why it's cool for fans.
"It doesn't excite us, I think, because we're just human beings... but it's exciting to us that it's exciting to you," she said.
What the couple really wanted to promote — far from Blair Waldorf and Seth Cohen — was the cause they were volunteering for: Feeding America's summer hunger campaign, which visited Para Los Niños Charter School in Los Angeles to give students their lunches. Along with feeding children, the campaign raises awareness to the issue that (as it says on Feeding America's website):
"22 million children receive free or reduced-price meals through the National School Lunch Program, but when schools close, only 4 million children receive meals through the USDA Summer Food Service Program. That means a long, hot, hungry summer for too many children."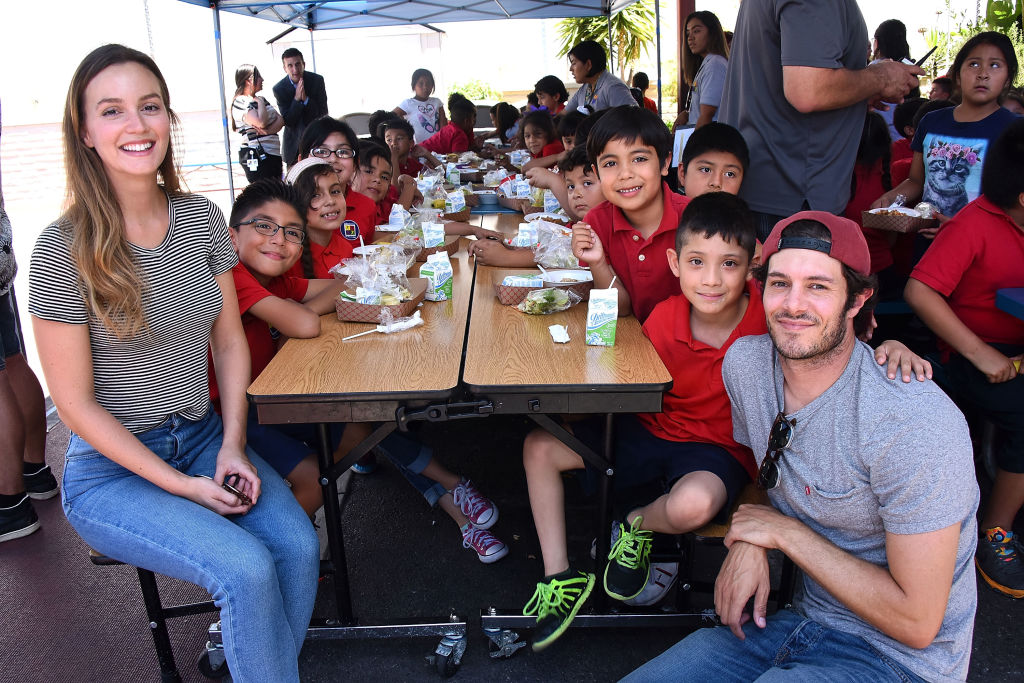 About the kids they were helping, Meester said:
"It's really nice to get to see them one on one and actually have contact with them and see the difference that you're hopefully making, and to be able to play and have a good time. They're so much fun. And they're so smart and cool and awesome."
She also noted how hunger is "a huge problem in America," which is not something that people actively thinks about. So when you put into perspective that the couple — who left their young daughter Arlo at home — were there to promote this charity and not their former TV characters, you'll get why they weren't super enthusiastic about the Blair and Seth allusions.
Still, we thank Brody and Meester for playing along with our TV fantasies, for raising awareness to the crisis of hunger in America, and for doing their part to help.