The internet is having a tantrum over how bad this Lady Gaga wax figure is
Wax figures of celebrities is a weird tradition, but it doesn't seem to be going anywhere seeing as the wax sculpting powers that be keep churning them out. However, every couple of months or so, a wax creation is unveiled that looks so unlike the source material that the internet can't help but pop off. This time, it's Lady Gaga's butchered wax recreation.
Some Gaga fans recently discovered this wax creation at a museum in Lima, Peru. We ~think~ that she's supposed to be wearing her iconic meat dress, but honestly, this could also be her American Horror Story: Roanoke character, we just don't know.
Here is a wax creation that calls itself "Lady Gaga."
Gaga stans are currently losing their damn minds over the wax abomination, and they have every right to. false
"It's a Wax sculpture of an alien cockroach that murdered Lady Gaga and is wearing her skin."
https://twitter.com/udfredirect/status/921382896266510336
This entire wax museum in Lima is a little bit bonkers.
This is the museum's "Jim Carrey."
"Shakira"
"Freddie Mercury"
Bad wax figures happen to good people all the time. Look what Madame Tussauds did to Beyoncé in 2014?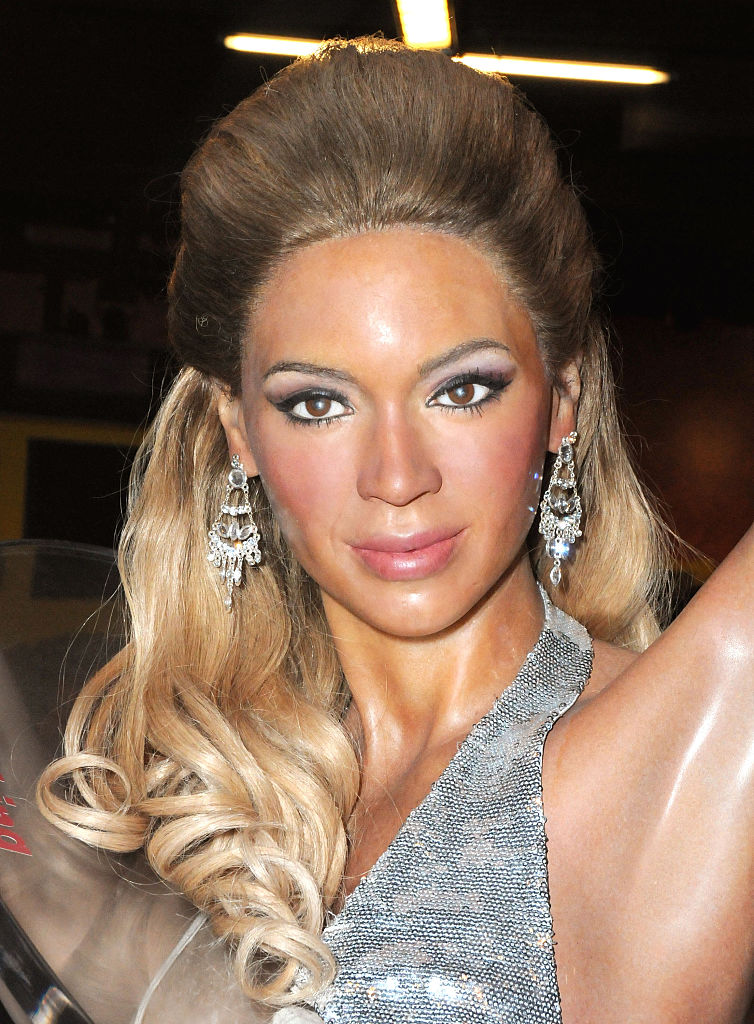 Sometimes a weird wax statue becomes problematic, as is the case with this OTHER Beyoncé statue that was unveiled this summer. Her skin was so light that the internet rightfully accused the wax makers of whitewashing. In that instance, the museum removed the statue.
There have also been very uncomfortable Zac Efron and Ryan Gosling wax figures in recent years, proving that Gaga is simply amongst good company. It seems like everyone in Hollywood has a freaky wax statue unfortunately modeled after them.