We are in love with the beautiful lesson Kristen Bell is teaching her daughters about service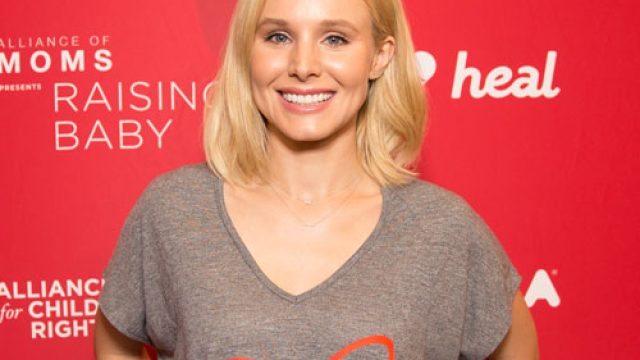 Kristen Bell is definitely a super mom! The 36-year-old actress revealed how she teaches her daughters about service and it is major #MomGoals.
The Good Place actress opened up to Parents about how she sees the world and what she teaches her two daughters about service and kindness — Lincoln is three years old and Delta is nearly two — and the key is thinking about others as family.
"I think of all people as my kids. How would I want them to be treated? I usually ask myself that question and the answer guides my conduct. I think everyone has a great internal kindness barometer, if you can awaken it," Bell said in an article that she wrote for the November issue of Parents, which she is also the cover star of.
"I've had plenty of great examples of kindness in my life. The way I see it, we are all on Team Human, and I tell my kids that the world is just our extended family," she added.
Bell, who is married to Dax Shepard, continued to talk about why teaching children that everyone should be treated as family is so important and we are totally on board.
"I think teaching children this concept is important for two reasons. First, it helps them to look past boundaries. I don't want my kids to be restricted by country lines, religious beliefs, or languages," the actress explained.
"I want them to see the whole of mankind: It makes everything less scary, more accessible. And if they see the world as boundless, then their achievements will follow suit," she continued. "Second, charity teaches our kids that what we have is not who we are."
The former Veronica Mars star also opened up about the importance of charity and how she helps her girls understand positives to giving back no matter how young they are.
"When I bring my girls along with me to volunteer and try to teach them to share toys with each other, I want them to learn that it's not just about sharing stuff, it's the sharing of experiences," the Michigan native said.
She added a life lesson we can all learn from.
"I don't want my kids to be afraid to part with their things, as they're just that — things."
You tell them, mamma! Seriously, can Bell be the guest editor for Parents every month? Her life lessons are so real and spot-on. Her girls, are two lucky ladies to have Bell as their mom — we know she's one of our role models, so she has to be theirs!
Check out more from Bell's honest and heartfelt article in Parents here.