Jennifer Lawrence revealed why she decided not to sue over her leaked nude photos
We've always loved Jennifer Lawrence for her incredible talent and candor. And in a recent interview for The Hollywood Reporter podcast, Lawrence opened up about the 2014 nude photo leak in which hackers attained intimate pictures from her cell phone and put them on the internet.
"There's not one person in the world that is not capable of seeing these intimate photos of me," Lawrence said in the interview. "You can just be at a barbecue, and somebody can just pull them up on their phone. That was a really impossible thing for me to process."
Lawrence was one of the more than 100 celebrities whose private photos were leaked in the iCloud hack in 2014. In January 2017, the hacker responsible was sentenced to 18 months in prison and ordered to pay $7,500 in damages to one of the victims.
Lawrence said she had originally considered suing Apple but eventually decided against it. She said she didn't feel like a lawsuit could bring her closure or help her recover the privacy she lost.
"I wasn't interested in suing everybody; I was just interested in healing," she said.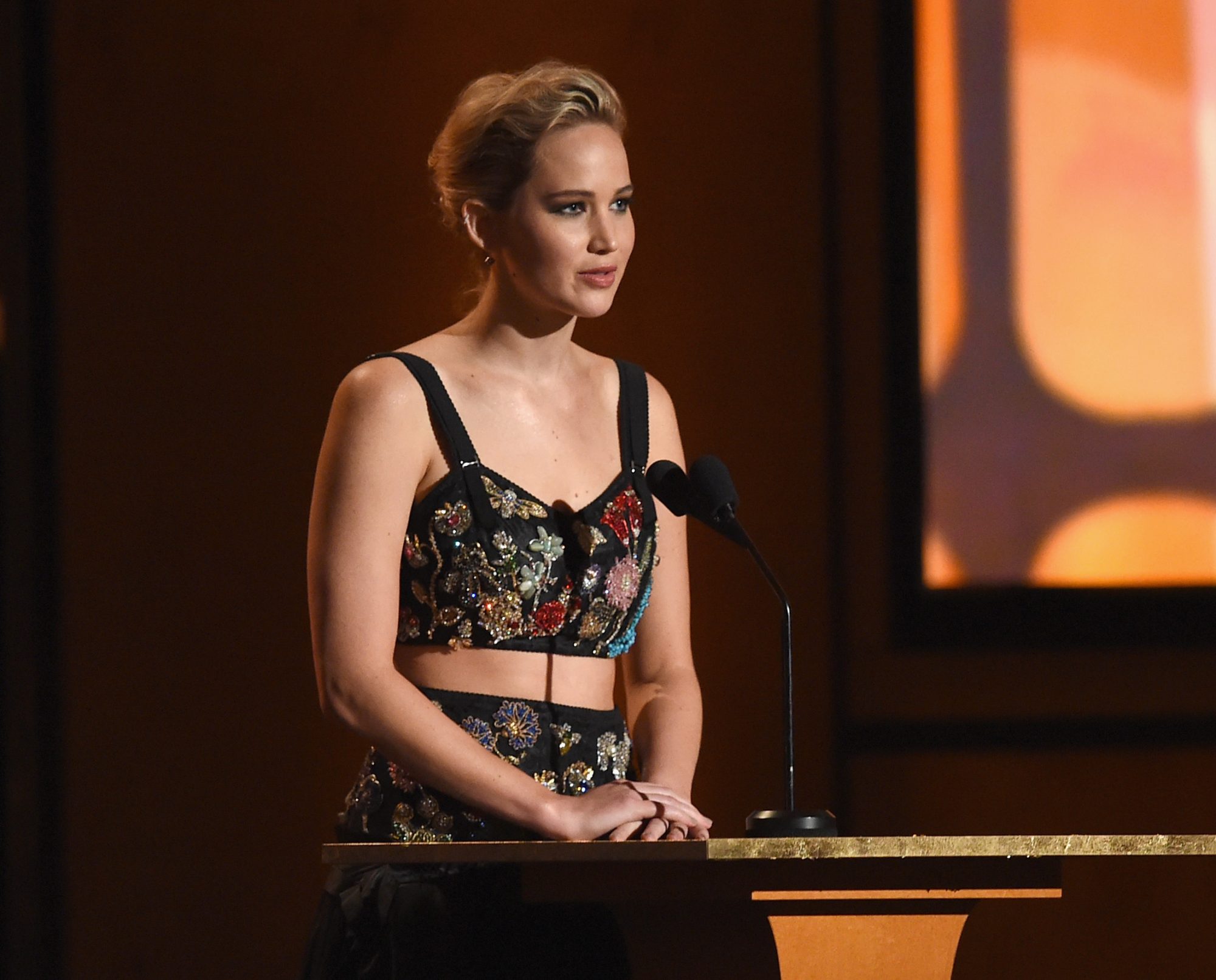 Lawrence says that now, three whole years later, she's still affected by the leak.
"I think, like a year and a half ago, somebody said something to me about how I was 'a good role model for girls,' and I had to go into the bathroom and sob because I felt like an impostor," she said. "I felt like, 'I can't believe somebody feels that way after what happened.' It's so many different things to process when you've been violated like that."
No one should ever have to experience this type of personal violation, and we completely understand Lawrence's desire to simply heal. We hope she finds peace soon — and we hope she knows we support her, 100%.