Gleeks rejoice! Lea Michele hosted an engagement party for "Glee" co-star Becca Tobin, and there's pictures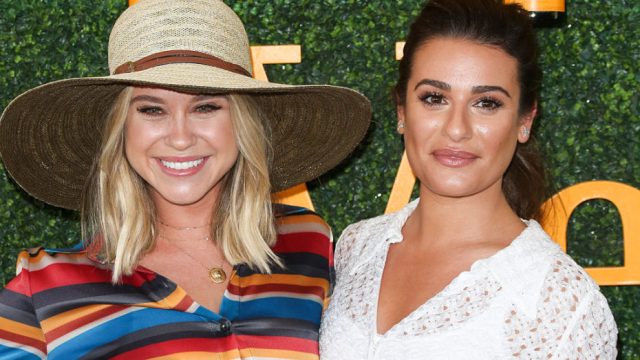 When Glee came out back in 2009, it was all people talked about. And while we were bummed when it wrapped up, we're so happy to know that a few co-stars are still close. In fact, Lea Michele just hosted Becca Tobin's engagement party, which is pretty much an honor reserved for super tight friends. You probably know Tobin best as Glee's Kitty Wilde — she's had a few bit parts in television shows since, but Kitty was definitely a big role in her still-growing career.
The two former co-stars definitely connected on set. In fact, they're known to grab lunch together on occasion and catch up on post-Glee life.
Both of them can also lean on each other for support over something incredibly sad and rare — they've both lost boyfriends based on upsetting circumstances.
Of course, it doesn't mean that the heart can't move on. Tobin started dating Zach Martin, and the two plan to get married soon.
A wedding obviously lets you bond with some of your best girlfriends in the name of planning, and that's exactly what Tobin did. Michele reportedly held a celebratory 20-guest dinner at Fig & Olive in Los Angeles, and from the looks of it, everything went perfectly.
While she originally posted the following snaps on her Instagram Story and Snapchat accounts, a fan managed to save them in time.
We're absolutely loving how happy Tobin looks! And, we're also loving the fact that no matter what, these two remain so tight. We can't wait to hear more about Tobin's upcoming wedding, and feel like Michele might have a big part in it.