Taylor Swift and Karlie Kloss sent Gigi Hadid birthday flowers that look like wedding centerpieces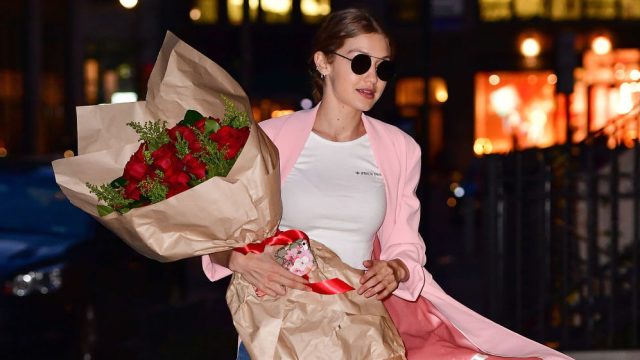 When we think of #SquadGoals, we still think of Taylor Swift, Karlie Kloss, and basically everyone from the "Bad Blood" music video. This includes Gigi Hadid, who received flowers from Swift and Kloss for her 22nd birthday yesterday — and we have to say, where do we sign up to be part of this group!?
"I'm the luckiest!!!!! Thank yooouuuuuuu," the model wrote on a photo that shows, from the left to right, bouquets from Karlie, Gigi's dad Mohamed Hadid, and Taylor — the latter's arrangement like something out of a lilac-scented dream (which we aren't shocked by in the least).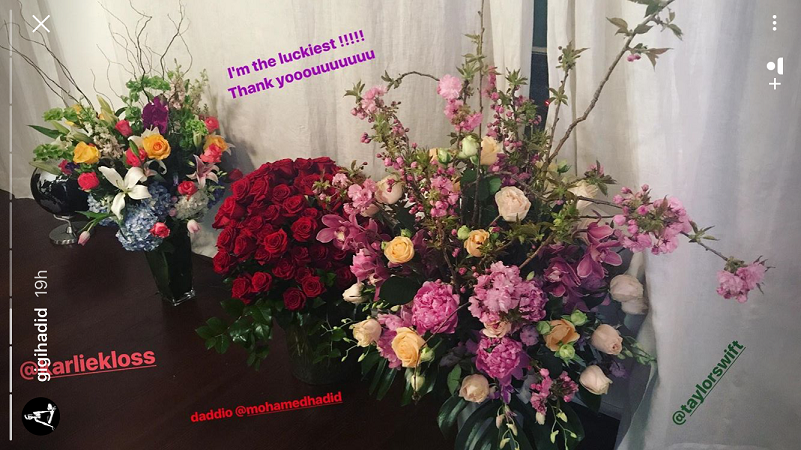 Our favorite part is that each gift seems to lend itself to the personality of the giver — which are the BEST kinds of gifts.
On a related note: Considering close pal Taylor's hit song "22," we'd have been SHOCKED if it didn't play at some point during the birthday girl's festivities. And we're happy to report we aren't disappointed. As shared on Gigi's sister Bella's Instagram stories, the song definitely featured during the day. false
More birthday standout items? A pink coat and matching wig, because why not?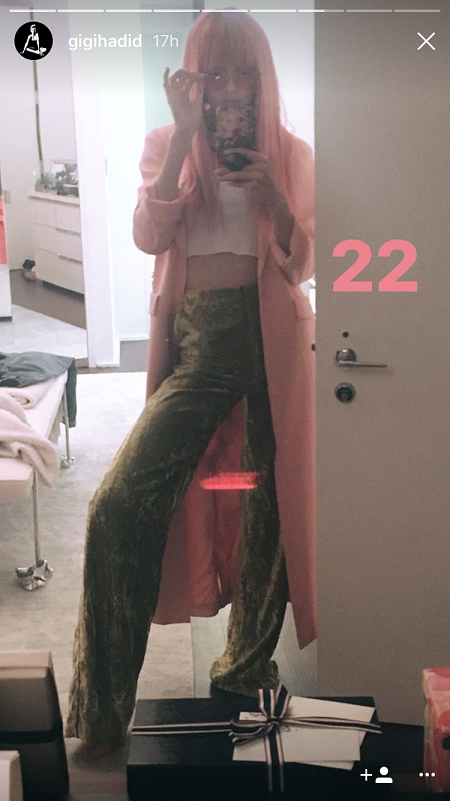 Here's a piñata and some Venus et Fleur roses, because there's no such thing as too many flowers — especially on your birthday, and especially when they spell out your first initial.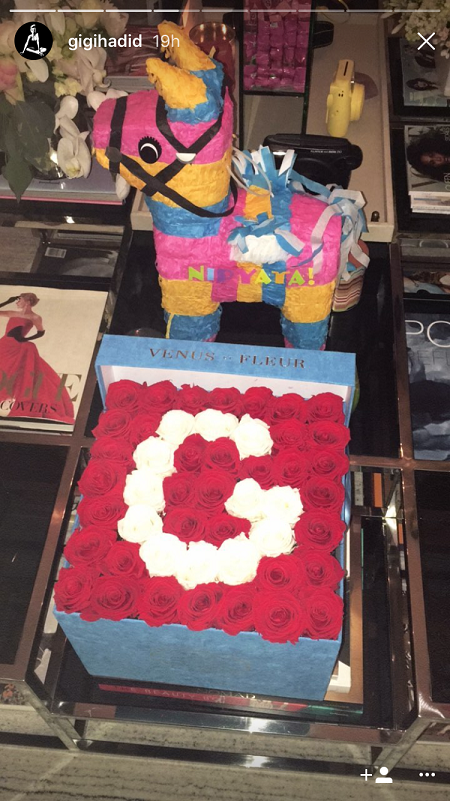 Even more love from Bella (that has us wiping our tears a little, tbh).
"I didn't know anyone could be so generous, smart, funny, talented, hard working, artistic, loving, respectful AND beautiful all at the same damn time!!!" part of Bella's lengthy, heartfelt caption reads.
And of course, Zayn Malik made an appearance, giving his girlfriend a sweet smooch in a black-and-white photo he posted with the simple caption, "Happy birthday to my everything." GAH.
https://www.instagram.com/p/BTQTtgDFhd0
Happy birthday, Gigi! We hope your 22nd year is magical and full of friends, fun, laughter, and love!