This girl thinks her aunt looks like Cole Sprouse, and Cole and the internet agree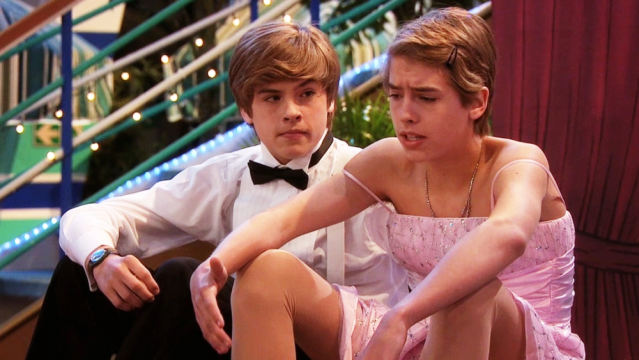 When Cole and Dylan Sprouse starred on Disney's hit show The Suite Life of Zack & Cody, we always assumed the pair were a hilarious pair of identical twins, and that's where it ended. No one would have predicted the duo were part of a set of triplets, with one part of their trio existing in another decade. One fan, Samantha Church, recently found an old picture of her aunt (who actually does look a lot like Cole), and there's so much speculation about the similarities between her and Cole, it's NUTS. Shoutout to Cosmopolitan.com for noticing this gem.
The photo is old and pretty blurry, but the resemblance between Samantha's aunt and Cole Sprouse is uncanny AF.
Samantha's tweet received over 13,000 retweets and comments with everyone wondering what the deal was with Cole's female doppelgänger.
false
Some even speculated that the woman wasn't actually the girl's aunt, joking that it was Tyreesha from The Suite Life of Zack & Cody. You remember Tyreesha?
https://twitter.com/udfredirect/status/885314917745688576
The Riverdale star himself even seemed to agree. false
We're still waiting to hear what Samantha's aunt has to say about the similarities, but for old times' sake, we're gonna have to insist Tyreesha had something to do with this.