Chris Cornell's wife shared the heartbreaking letter she wrote to him after his death
In the wake of his tragic death, Soundgarden and Audioslave frontman Chris Cornell's wife has written a heartbreaking letter to the singer. Last week, the music industry was shocked by Cornell's sudden passing. His death, which occurred just after a Soundgarden show in Detroit, was quickly ruled a suicide by authorities. Cornell, who was one of the faces of the '90s grunge movement, was mourned by fans and celebrities alike, and was even honored at Sunday's Billboard Music Awards by Imagine Dragons's Dan Reynolds.
Just a day after he died, Cornell's wife Vicky, released a statement regarding the speculation around the circumstances that caused Cornell's death. She revealed that Cornell was taking an antidepressant and feared he had taken one too many, leading to his death.
Now, a week later, Vicky has written a moving letter to her late husband for Billboard
"My heart gleamed to see you happy, living and motivated. Excited for life. Doing everything you could to give back," Vicky wrote. "We had the time of our lives in the last decade and I'm sorry, my sweet love, that I did not see what happened to you that night. I'm sorry you were alone, and I know that was not you, my sweet Christopher. Your children know that too, so you can rest in peace."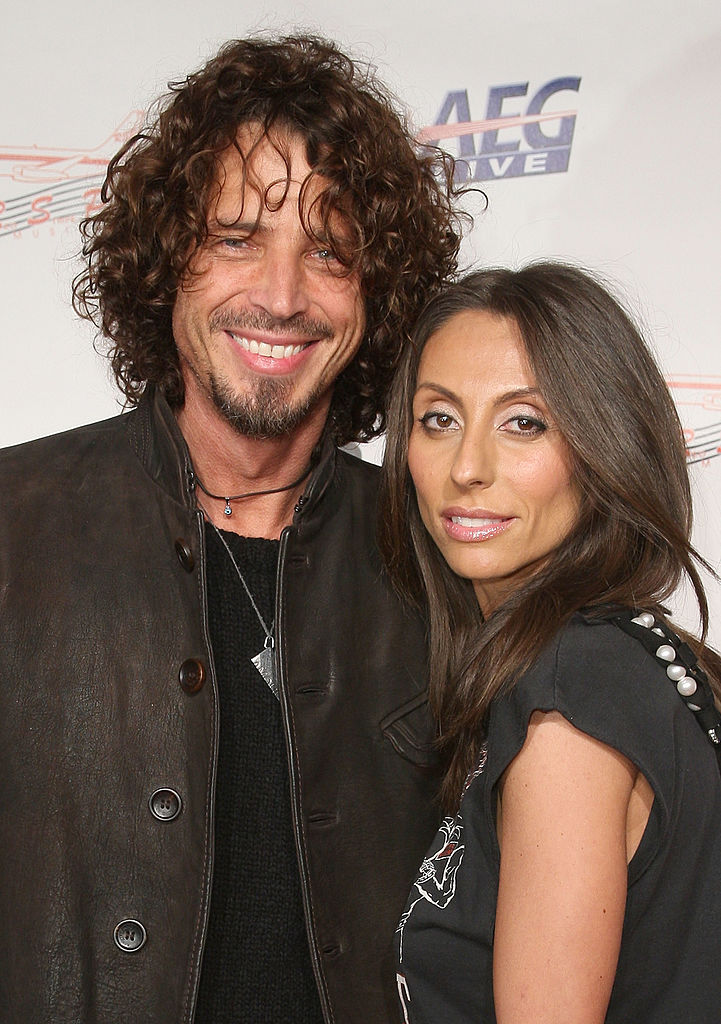 Cornell and Vicky had been married for 13 years and had two children together, a daughter Toni and a son Christopher. Cornell also has a daughter, Lillian, from his first marriage. In the letter, Vicky recounts their lives together and writes that she hopes the singer is at peace. She ends the letter calling Cornell her soulmate.
"I'm broken, but I will stand up for you and I will take care of our beautiful babies. I will think of you every minute of every day and I will fight for you," she wrote. "You were right when you said we are soulmates. It has been said that paths that have crossed will cross again, and I know that you will come find me, and I will be here waiting."
Vicky's letter is so moving. We're so brokenhearted for her and the rest of Chris's family. We hope they find their answers in time.