Bella Thorne celebrated her first Bi Visibility Day with the sweetest selfie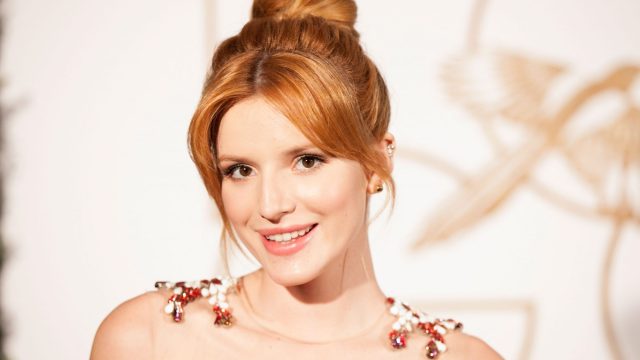 Recently, Bella Thorne came out as bisexual, joining the ranks of awesome celebs like Stephanie Beatriz, Aubrey Plaza, and our beloved Halsey (who was recently forced to defend her bisexuality, ugh). And we're so happy for her! While not everyone chooses to come out, for some, it's straight up therapeutic, and we're thrilled that Bella Thorne felt comfortable opening up about her identity. So we were so in love with this *amazing* post she created in honor of Bi Visibility Day.
On the Instagram post, she wrote,
"Happy Bisexual Visibility Day! My best friend Bella and I went camping and made life time memories. Not only today but all days we should celebrate acceptance of others."
She continued, writing,
"Be who you want to be and it will take you to being your happiest self!"
With more people than ever identifying as bisexual,  you may think that bisexuality is already validated. However, because of the prevalence of biphobia in our society, bisexuality is unfortunately invalidated all the time, whether by our media, our partners, or our friends. So it's so important when people we admire step up to the plate to make sure bisexual people have representation in the media, and reassurance that says, "Your identity is real."
And edgy queen Bella Thorne did just that. We have so much love for her, and send nothing but the best vibes!