Taylor Swift has taught her younger brother a lot, but here's what Austin Swift says is the most important lesson from his big sis
In case you missed it, Taylor Swift has a younger brother, and he has many moving things to say about his big sister. Austin, 25, is an actor. Of course, he's learned a lot of things from his big sis. But here's what Austin Swift says is the most important thing Taylor taught him.
In an interview with Vanity Fair, Austin said that watching Taylor's career has been a source of motivation for him.
Many of us can probably relate. It is adorable to hear Austin speak about what his sister taught him.
But the most important thing Austin learned from Taylor? Respect.
"Something I learned myself, and learned through watching her, is respect," Austin said. "You just respect everyone's time, everyone that you're working with."
If you are wondering where you have seen Austin Swift, he has a few movies under his belt already. He had a supporting role in Pierce Brosnan's I.T. as well as Ben Affleck's Live by Night. His newest film Cover Versions comes out later this year.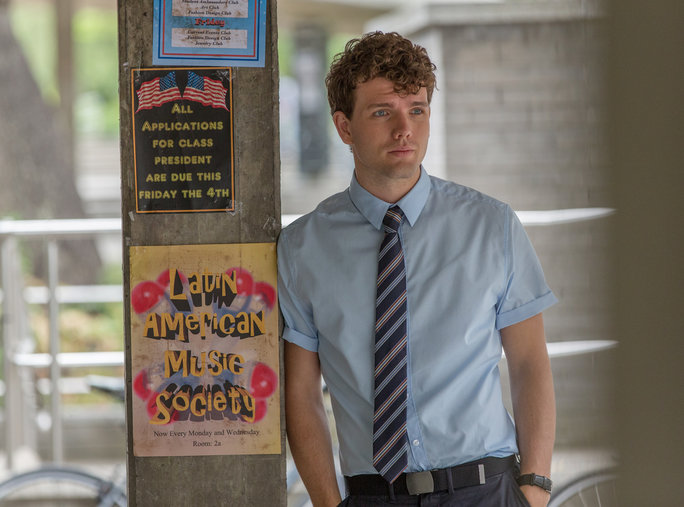 Why did he want to go into acting and not music like the other wildly famous Swift? He told Vanity Fair that he found a home in movies when he needed it most.
Struggling with his weight and a lack of friends in high school, Austin would go to the movies to find solace instead.
"I would go to the movies, and Daniel Craig was my friend, and Christian Bale was my friend, and Clive Owen was my friend, and Viggo Mortensen was my friend," he said.
What a talented family. Like Taylor, who found singing at a young age, we are happy that Austin knew his passion early on. We are excited to see where he goes in the future! Oscar-winner Austin Swift? We like the sound of that.