21 of the most gorgeous celebrity weddings of all time
On Sunday, December 18th, Margot Robbie reportedly married her long-time boyfriend Tom Ackerley in a top-secret ceremony in Byron Bay, Australia.
Now, since it hasn't even been 100 percent confirmed that the wedding went down (down under) as of press time — and since we haven't seen any photos of the maybe-bride on her big day — we're in a bit of a pickle. Because now we have Hollywood nuptials on the brain, but don't have any new photos of a star we love to gawk at.
So with that in mind … let's take a stroll down memory lane and focus instead on some of our favorite celebrity wedding photos ever.
1 Troian Bellisario and Patrick J. Adams
These two had a fort-themed soiree earlier in December, and we still can't stop thinking about her Game of Thrones-style crown.
2 Anna Camp and Skylar Astin
Camp and Astin's wedding was — you guessed it! — totally pitch perfect.
3 Kim Kardashian and Kanye West
This photo broke Instagram records for a reason — the couple's lavish Florence, Italy nuptials were astonishingly gorgeous.
4 Russell Wilson and Ciara
As if we could forget Ciara and Wilson's magical July wedding, which went down at an English castle.
5 Kate Middleton and Prince William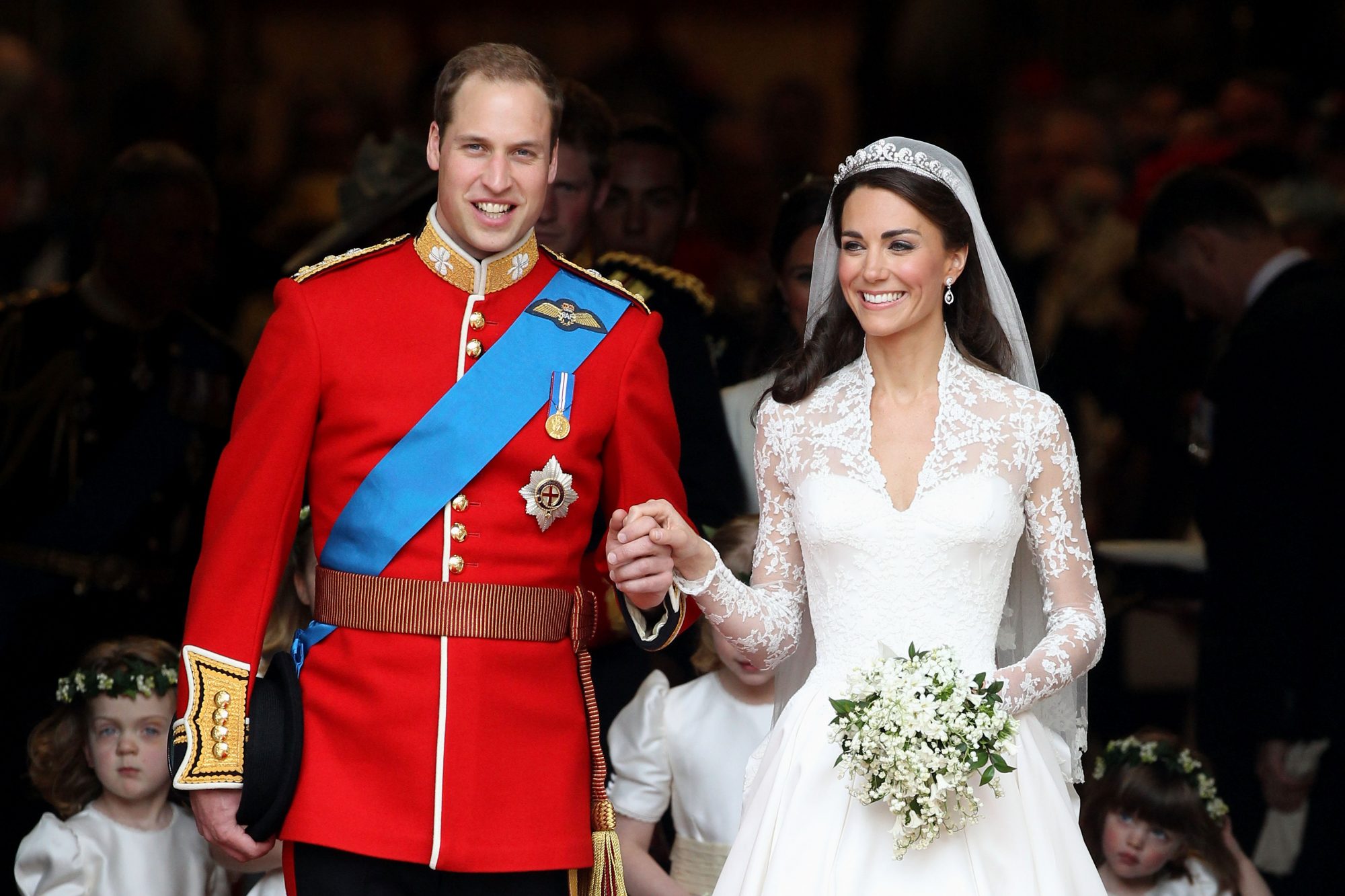 Speaking of English and castles, William and Kate's 2011 wedding will literally go down in history.
6 Prince Charles and Princess Diana
… And speaking of weddings that went down in history, William's parents' wasn't too shabby, either.
7 George Clooney and Amal Alamuddin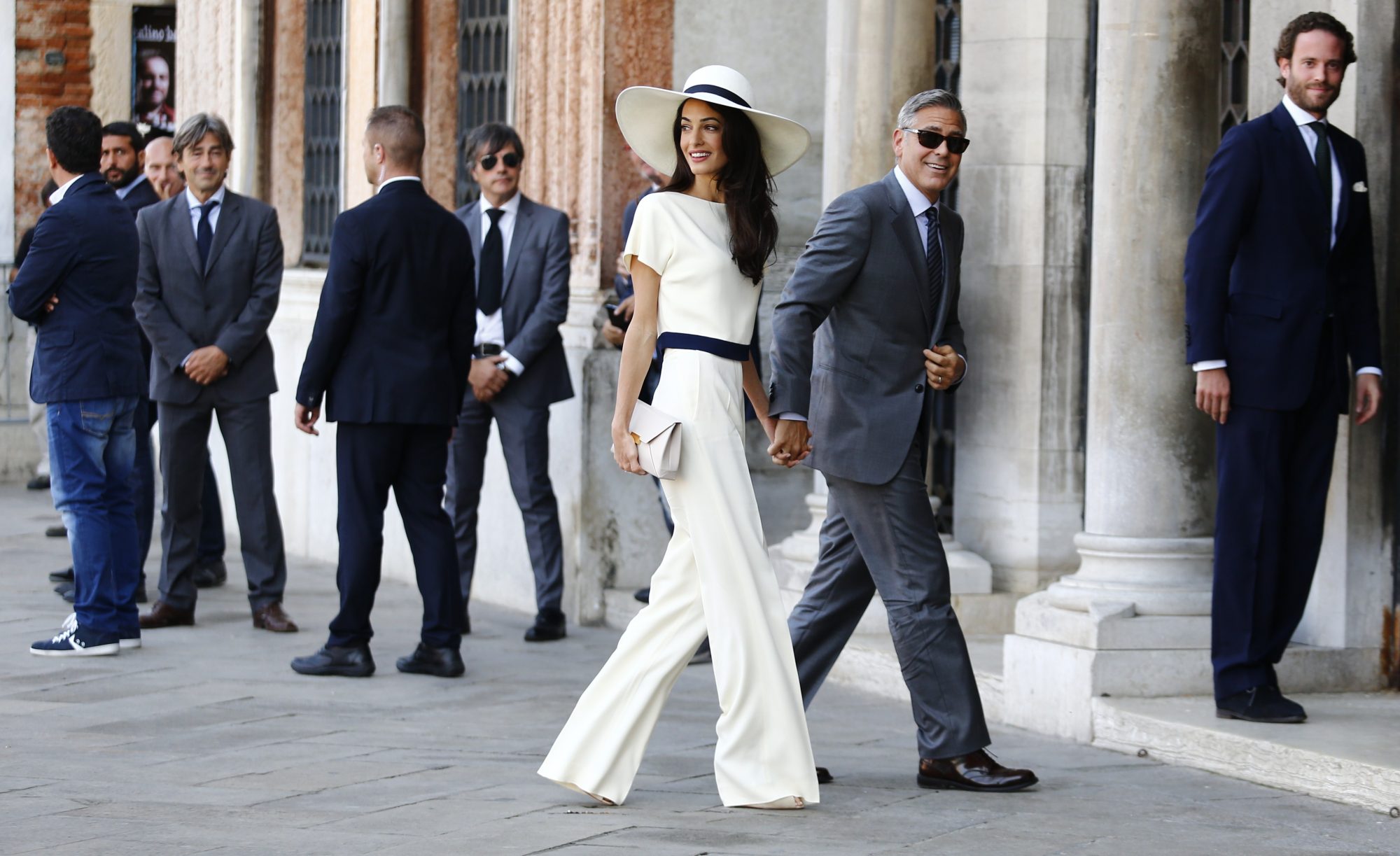 This notoriously private couple kept their actual ceremony under lock and key, but photos of the days leading up to the lavish affair — like this one, of a stunning Alamuddin arriving with her hubby-to-be at the palazzo Ca Farsetti in Venice for their civil ceremony — are still worth a second look. (And for more from the actual ceremony, click here!)
8 John and Jackie Kennedy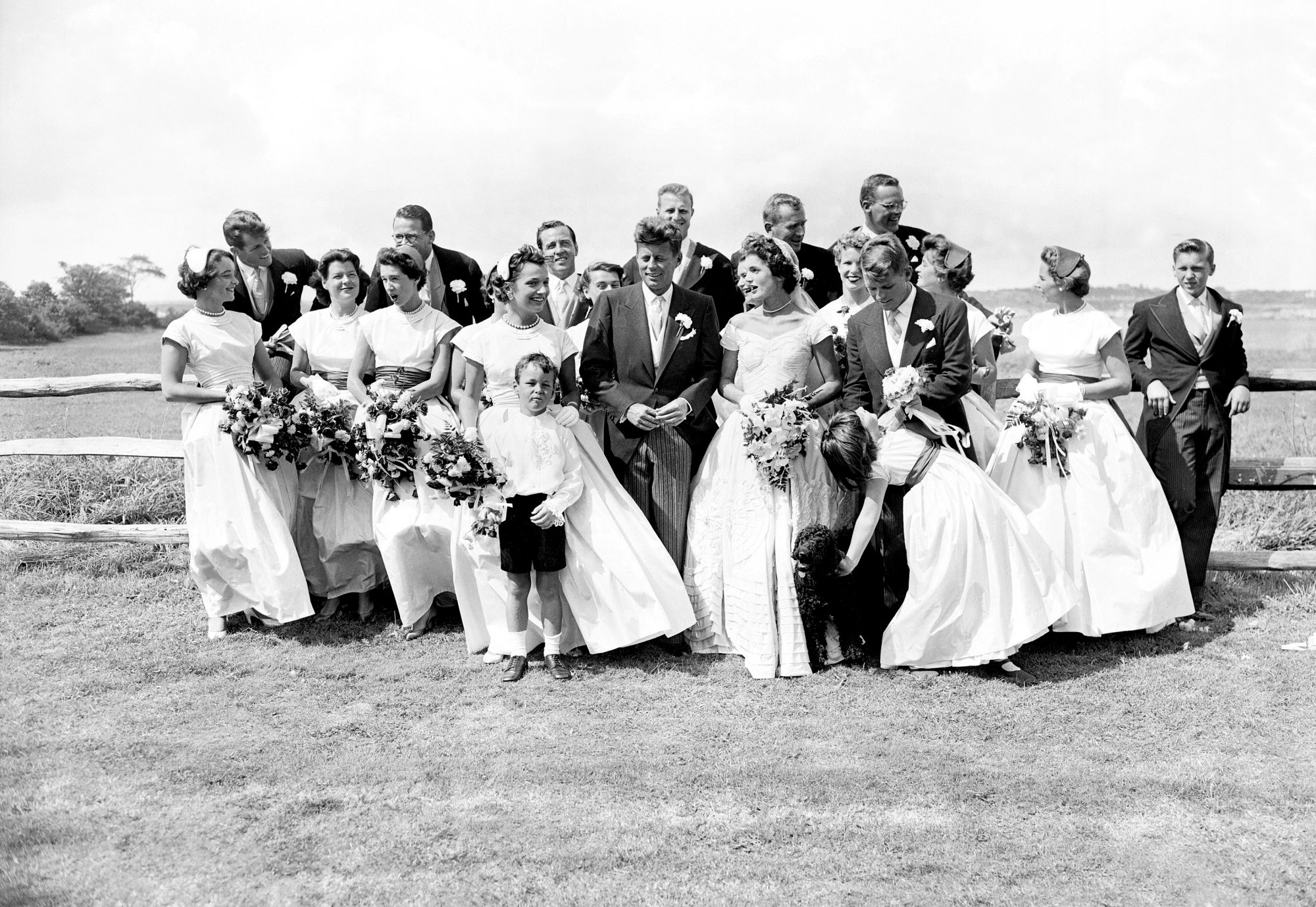 Thanks to Natalie Portman, we've all got Jackie on the brain. Lucky for us, there are plenty of photos online from her iconic 1953 wedding in Newport, Rhode Island.
9 John Lennon and Yoko Ono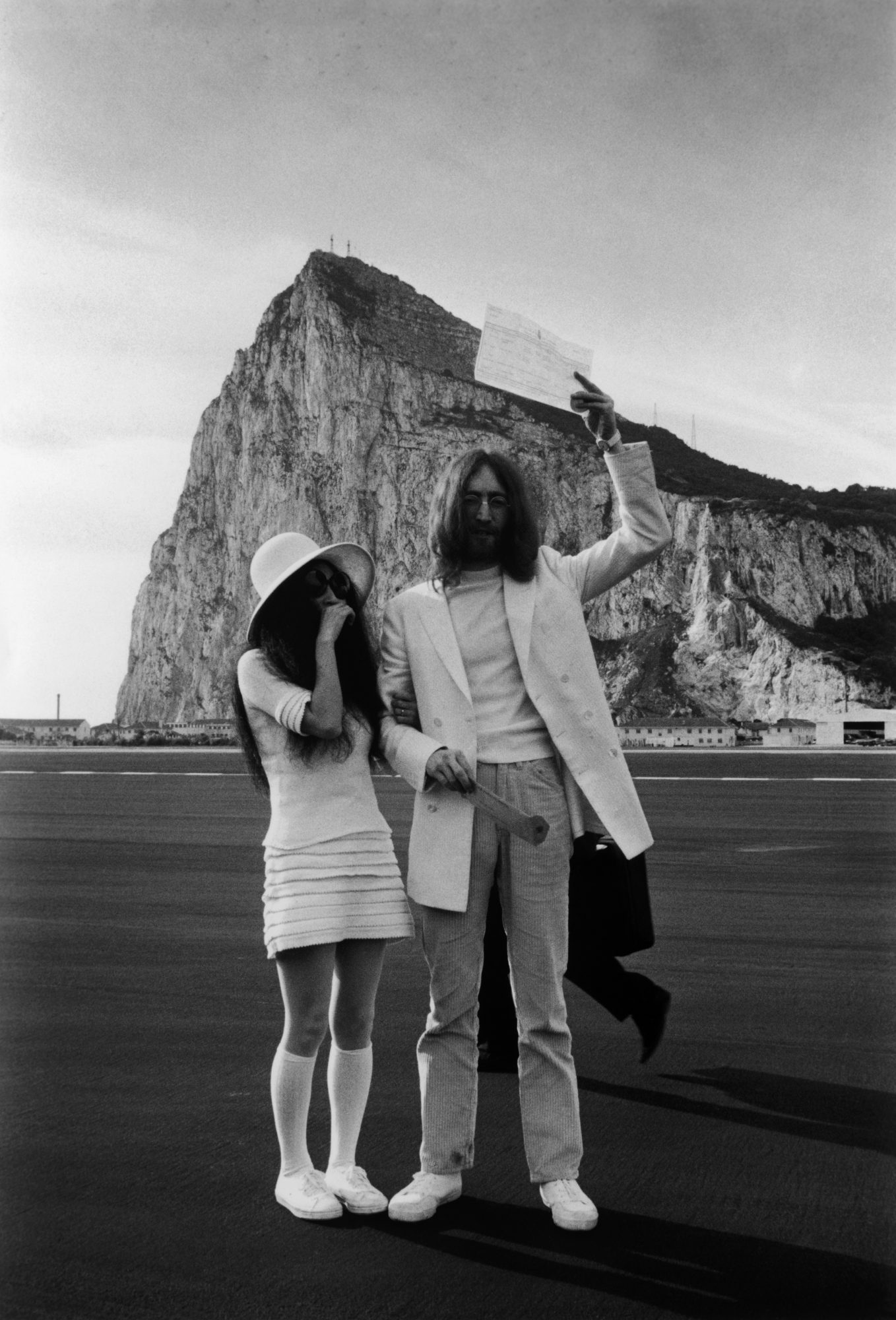 However history looks at their pairing, it's undeniable that the two looked fly on their 1969 wedding day.
10 John Legend and Chrissy Teigen
This Lake Como wedding still gives us chills three years later.
11 Neil Patrick Harris and David Burtka
These two made a dapper pair at their 2014 ceremony.
12 Ashlee Simpson and Evan Ross
https://www.instagram.com/p/5qQ9ygCziF
https://www.instagram.com/p/5qRMnwCziq
When your mom is Diana Ross and has a gorgeous estate in Greenwich, you definitely use it for your insanely gorgeous wedding, right?
13 Nikki Reed and Ian Somerhalder
This woodsy pic is so perfect for this animal-loving outdoorsy pair of fictional (we think) vamps.
14 Sarah Michelle Gellar and Freddie Prinze Jr.
Speaking of vamps … SMG isn't exactly a fan, but she's a huge fan of her adorable husband of 14 years, Freddie Prinze Jr.
15 Sofia Vergara and Joe Manganiello
These two topped off their whirlwind romance with an extravagant 2015 wedding that literally took place in some sort of castle made of flowers.
16 Ellen Degeneres and Portia Di Rossi
We are not worthy of any photos from this 2008 wedding. But we'll look at them anyway.
17 Mick and Bianca Jagger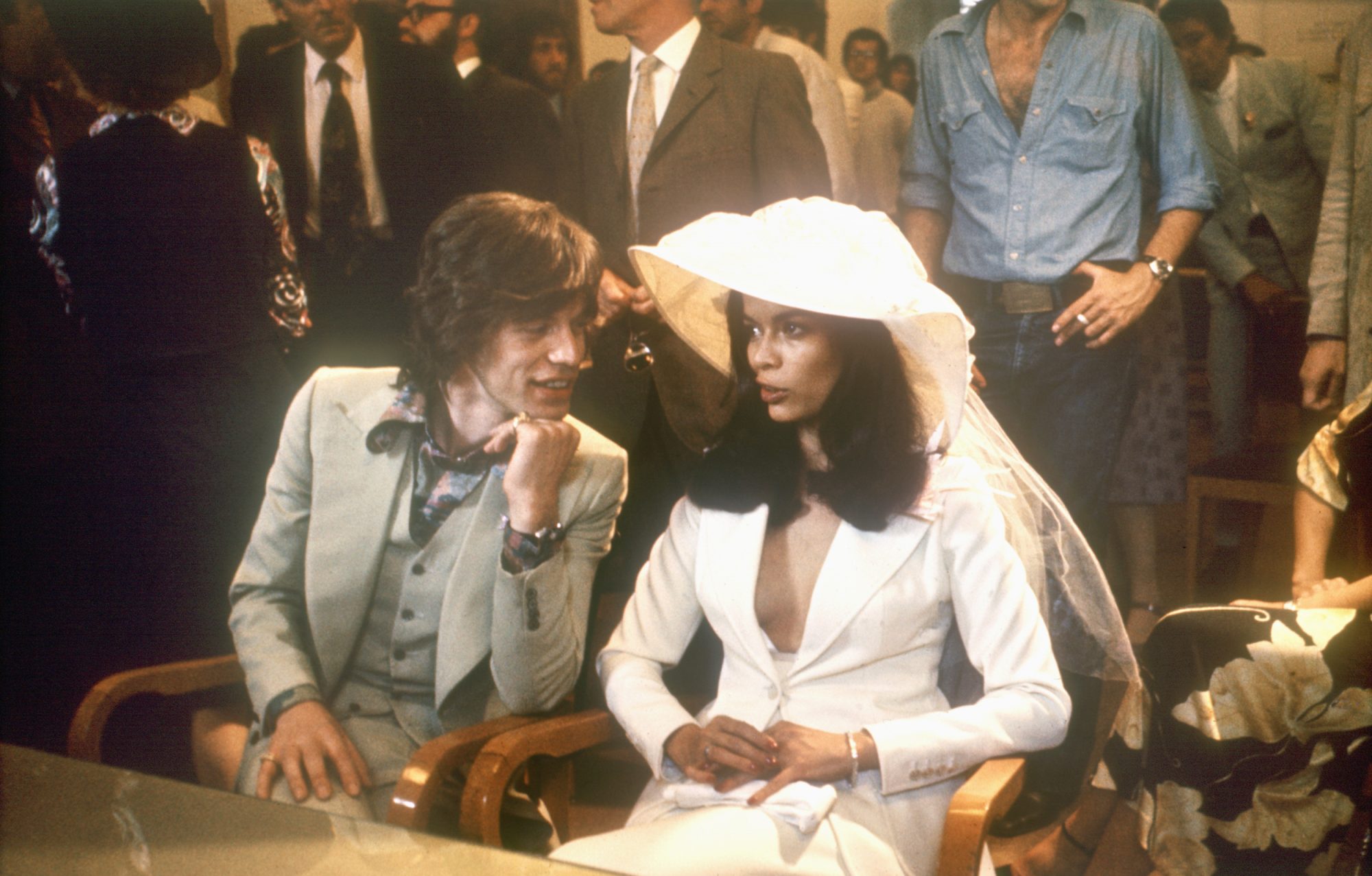 Mick has loved many women since Bianca (his current partner, 29-year-old Melanie Hamrick, gave birth to the couple's son earlier in December), but this gorgeous photo from their 1971 wedding will be treasured forever.
18 Gwen Stefai and Gavin Rossdale
We're still so bummed that Gwen and Gavin couldn't make it work. But we'll always have photos of her iconic, oh-so-pink Dior gown.
19 Solange Knowles and Alan Ferguson
Sometimes you don't even need the groom to have a fantastic wedding photo.
20 Lauren Conrad and William Tell
Conrad's 2014 ceremony could not be more Pintrest-worthy if it tried.
21 Kristen Cavallari and Jay Cutler
https://www.instagram.com/p/o_G-8NtQx-
Conrad and Cavallari may have been rivals on The Hills, but there's room in our hearts for both of their weddings.