Celebrity makeup artist Kristofer Buckle released a Tide to Go-esque corrector for your beauty mishaps
There's nothing worse than beauty fails you can't correct, so you can bet that we're totally thanking the beauty gods for Kristofer Buckle's newly released tool that fixes your makeup mistakes. The celeb makeup artist's new beauty corrector may actually remind you of a pen that helps fix a different kind of stain — the Tide to Go.
Called the Risk Taker, Kristofer Buckle's new beauty breakthrough aims to take away the frustration of bleeding lipstick and smudging liner by using a dual-sided corrector pen that instantly sweeps away any mistakes without disturbing your makeup. Now that's genius!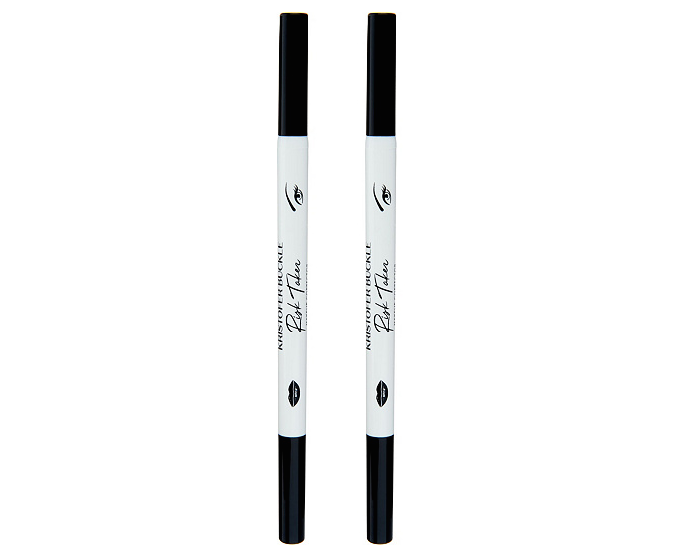 Instead of using cotton swabs and remover (been there, done that!) to fix your beauty blunders, this bad boy is ideal for the gal on-the-go, as the portable pen helps keep those cat-eye flicks and bold lip liner under control, without any unnecessary touchups. And totally great for those who blink (or sneeze) and get liner or mascara instantly below the brow, the corrector dries within seconds, making it suitable for impromptu makeup subway application, or for when you hit the snooze button a little too much.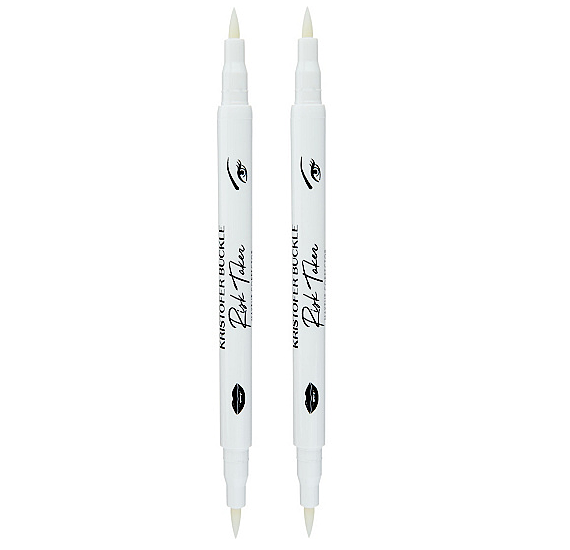 Kristofer Buckle is no stranger to awesome makeup treats, as he's partnered up with QVC to deliver ah-mazing longwear lipsticks, foundation sticks, and setting sprays for a reasonable price.
However, the Risk Taker product is truly the first of it's kind, as we've never seen anything quite ingenious tbh!
Available for $30 on QVC, this corrector pen is a must for those who have little time to worry about flawless makeup application.
We can't see what other game-changing ideas Kristofer Buckle will come up with next!