Celebrity hairstylist Mark Townsend talks to us about styling the Olsen Twins, and gives us the DIY recipe for his must-have hair mask
If you've ever swooned over a red carpet hairstyle or two, chances are that at least one of them was courtesy of Mark Townsend. The Dove Celebrity Stylist is behind the gorgeous 'dos of many of our favorite stars, such as Jennifer Lawrence, Dakota Fanning, and Hailee Steinfeld. He's the longtime hair guru of Mary Kate and Ashley Olsen and their signature beachy waves as well as the mastermind of Reese Witherspoon's iconic bangs. If anyone knows hair, it's Mark.
Mark is currently styling Gal Gadot on the Wonder Woman press tour, but we had a chance to get our hair did by the legend while chatting about styling for the red carpet, DIY hair masks, and whether or not he's met a braid he didn't like.
HelloGiggles: You've worked with the Olsen Twins for 15 years. How has the process with styling their hair changed over time?
Mark Townsend: They really have changed direction in their careers in quite a way. They are so focused on fashion and designing that a lot of times, their hair takes almost a backseat. I don't see them as often so they're not really getting regular trims. And I'm going to be honest, I've learned more from them about hair than I could ever teach them. They've really become true wash-and-go clients. It's as little maintenance as possible with cuts and color. They never want to look like they've been too done up. Mary Kate has a rule now that I can only use five hairpins or less to create an updo because she feels like if it takes more than five, then it's too done, we've tried too hard. Except for Met Gala. That's the day I'm allowed to do anything.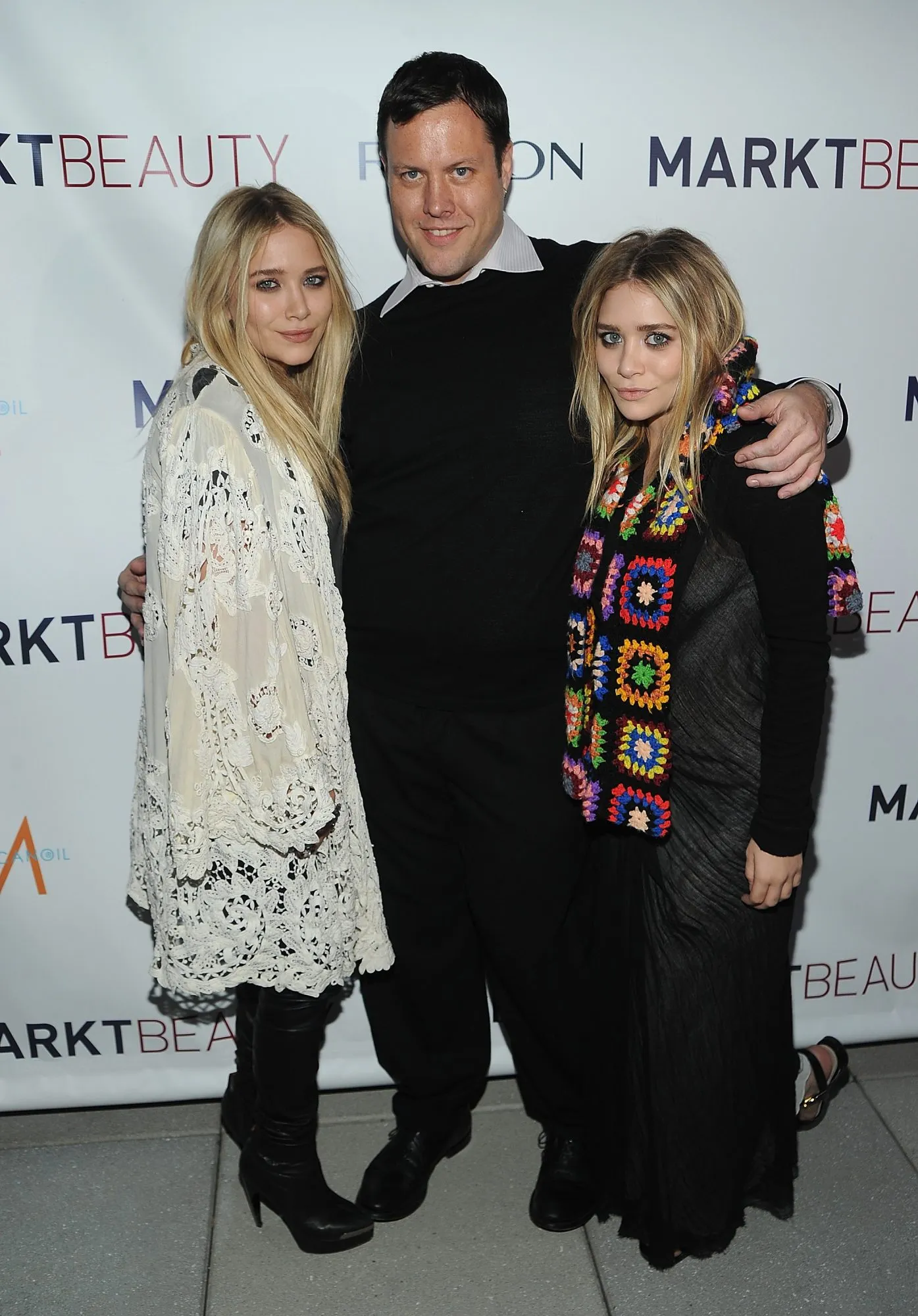 HG: She wore that huge antique chain.
MT: It was an antique that she found, it was really heavy. So when we were trying to figure out how we were going to drape it, she literally gets in the mirror and she's like, "What if it's kind of like this?" And I'm like, "Okay don't move." And then I just pinned frantically around her fingers. It's one of my favorite Met Gala looks that I've ever done.
HG: You also styled Gal Gadot for the MTV Movie and TV Awards. When you work with celebrities on the red carpet, do they let you do your own thing or is it more collaborative, like with Mary Kate?
MT: I always want it to be a collaboration, because I'm certainly not there to tell them what to do. I want to bring out what's going to make them feel their best and their most confident because that's when you get the best pictures. It took me a long time to learn that. I've been doing this for 20 years, and I feel like sometimes I might have pushed too hard. I can almost see a little bit of uncomfortableness or unsure in their faces in the pictures on the carpet. So I always want to make sure they're going to be their absolute most confident. Because then every picture is beautiful.
Like the other night with Gal for the MTV awards, we talked about what shapes she like the best, what silhouette, that she likes it tied on the side with a line on the top. So that's how I came up with that hairstyle. I'm also really, really, really into visuals. I love to put mood boards together of what my inspirations are, so I had a lot of images to show her. We took a little bit from each style and created one that was just unique for her.
HG: You told me about a mishap with Mary Kate and coconut oil, where she wanted a wet look and the oil didn't come out of her hair for five days.
MT: Because of that, we came up with a different version and now I make conditioner. I usually make it once a month. Maybe every five or six weeks. I make a big enough batch to send to my clients.
HG: How exactly would that help?
MT: Both Ashley and Mary Kate were going on vacation right after the Met Gala that year, both beach destinations. So I made this conditioner and I told them to put it in their hair every day before they get in the ocean or the pool to protect against the chlorine. It was one cup of coconut oil to one tablespoon of each almond oil, jojoba oil, macadamia oil, vitamin E. That's it.
So they coated their hair before going into the salt or the pool and I get a text like, "Send more!" I'm like, "By the time I make it and send it to you, you're going to be back anyway so I'll see you then and I'll have more."From there, a few other clients started asking for it too, but it's not like an everyday thing. It's way too heavy, and not for fine hair. It's more of a pre-shampoo treatment. They put it on their ends and just leave it for a few minutes and then get in the shower and shampoo like normal, but it protects their ends from the shampoo stripping out their color. Shampoo can be a little harsh and sometimes you don't really need it on your ends.
HG: We have to talk about bangs. What advice would you give to someone who is going out of their comfort zone with them?
MT: Bangs are such a great and easy way to give yourself an immediate style. We could throw your hair back into a ponytail, but if your bangs are blown out, it looks amazing. You have an instant hairstyle. I sent Dakota Johnson to the Oscars with a ponytail but because of her bangs and the little layers around the face, it looked like a really done, professional, red carpet-hair look. If you're making a change, the first thing to do is try to switch yourself to a side part because it allow you to let some of the length go a little bit. It's a great way to experiment without making the commitment.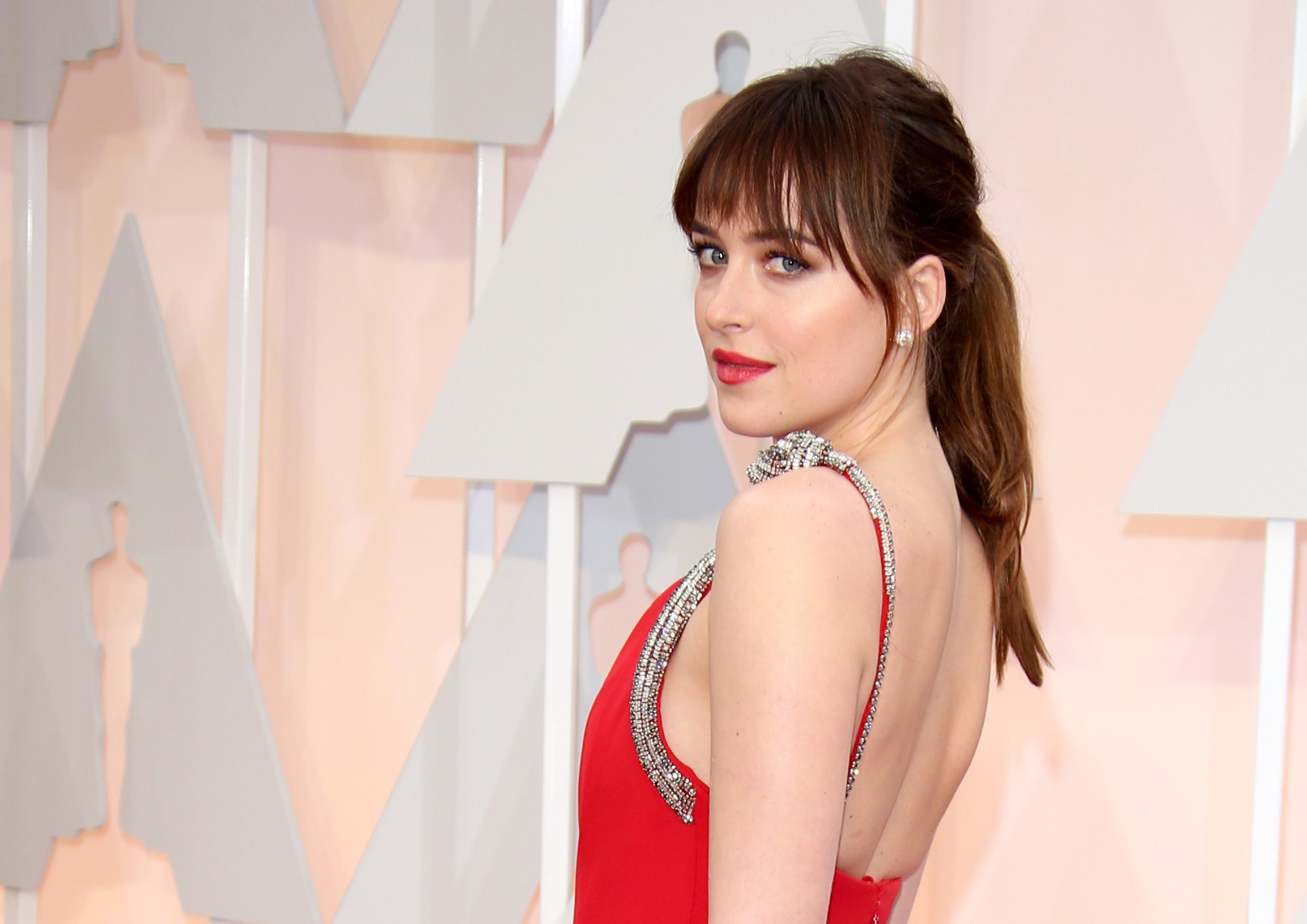 HG: Do you think anyone can pull off bangs?
MT: Yes. I work with actors so much so they have to constantly change their look. I throw out the rules of "get the right bangs for your face shape." Sometimes we just have to make it work and I've really learned how to personalize them. A trick that I came up with is, look at yourself in the mirror but really study your face, because everyone always assumes they have the wrong face shape. While an oval is ideal, you can create the oval. If you have a square-shaped face, it would look good with an off-center or center part. But have a little bit of a longer bang, and then face-framing layers and you can create that oval.
So many people will tell me, "I have such a long face. I have to do this." Or, "I have such a square face." A lot of times, I'm like, "No, you're being really harsh on yourself." Really start looking at your face and you'll see that you already have the ideal shape, but you want to enhance it a little bit more.
HG: What's your favorite hair trend of 2017 so far?
MT: The blunt hair cut. I've really, really, really been doing a lot of it. We saw such a shag for so long so I love this return of a structured haircut. People think a blunt haircut is just a very strict thing. Like you have to wear it the same way every day, but you don't at all. It just makes the hair look so healthy. It makes your haircut look really on purpose and then you get to have fun with the face-framing layers and even the interior layers.
HG: What are some of the hair products that you always have to have in your kit?
MT: Dry shampoo for texture, I use it all the time. I can't go a day without dry shampoo. It's hard for me to honestly think of a red carpet look I've done within years without using dry shampoo. Like the other night with Gal at the MTV Awards, we wanted that volume on top, so I did a little bit of back-combing and then you spray the dry shampoo at the root and then back-comb again. The starches lock in the root, and it will keep it in all night so much better than a wet product like hairspray would. The true irony is how much dry shampoo I use to make the hair look not clean. You know, to give it that, like, second day, little bit of lived-in. I call it "hair with guts." Clean, slippery hair has no bones, never holds anything. I'm not the biggest fan of clean hair. [laughs]
HG: I think a lot of us non-hairstylists think of dry shampoo as for just dealing with when you have dirty hair, not as a styling product.
MT: I have just a dry shampoo brush, because even right after a blowout, my clients so many times they're coming right out of the shower where they sit for hair and makeup. I do a blowout and then the hair is so slippery I can't get my hairpins to stay. I can't get it to hold a curl, so I brush through dry shampoo. But also dry shampoo really is a product that you have to hold about 10 inches away from the scalp because it's still a wet product inside there, so it needs a millisecond to dry before it hits the hair.
Mousse is my other one I can't live without. I came up with mousse on dry hair out of necessity when I was getting Nicola Peltz ready for an event.  She wanted an effortless waves kind of look, real beachy, and when I reached into my kit to get some salt spray to give her that beachy look, I didn't have it. My assistant was in a lot of trouble that day. But I grabbed mousse and just ran it through one or two of her ends in the back, and I'm like wait, okay, this is working, so I just raked it through her hair. It gave her hair such cool texture that it stayed soft and touchable. A lot of time salt sprays can get really dry since salt absorbs moisture and it ends up giving you the shine.
HG: Any general summer haircare tips you want to share?
MT: Every season you have to take care of your hair now, but I feel like summer is the absolute harshest. If you are on the beach, sand and salt will just rip your hair to shreds. If you don't really wear a hat but still want to protect it, sunscreens are very smart on your scalp. Keep your hair moisturized, even if it's just using a really good moisturizing conditioner once a week, because everything out there is going to dry it out. With summer humidity, we're usually using products that have a lot of silicone in them to keep the hair from getting frizzy out in the weather, so we need to combat that.
HG: Was there ever a hair trend that you tried that you'll never do again?
MT: I don't know if it was really a trend…and it's very hard to find an image, thank goodness. I binge-watched Sex in the City the whole flight to Japan, but I thought it would be really good idea to give Ashley [Olsen] that Carrie Bradshaw big, curly hair. It was not a success, let's just put it that way. It was quite a look. She was I think 16, 17 at the time and it just wasn't, it didn't look right. It didn't look that fresh on her at all, it looked really contrived. I was like, I'm going to stick with their "less is more" approach from now on.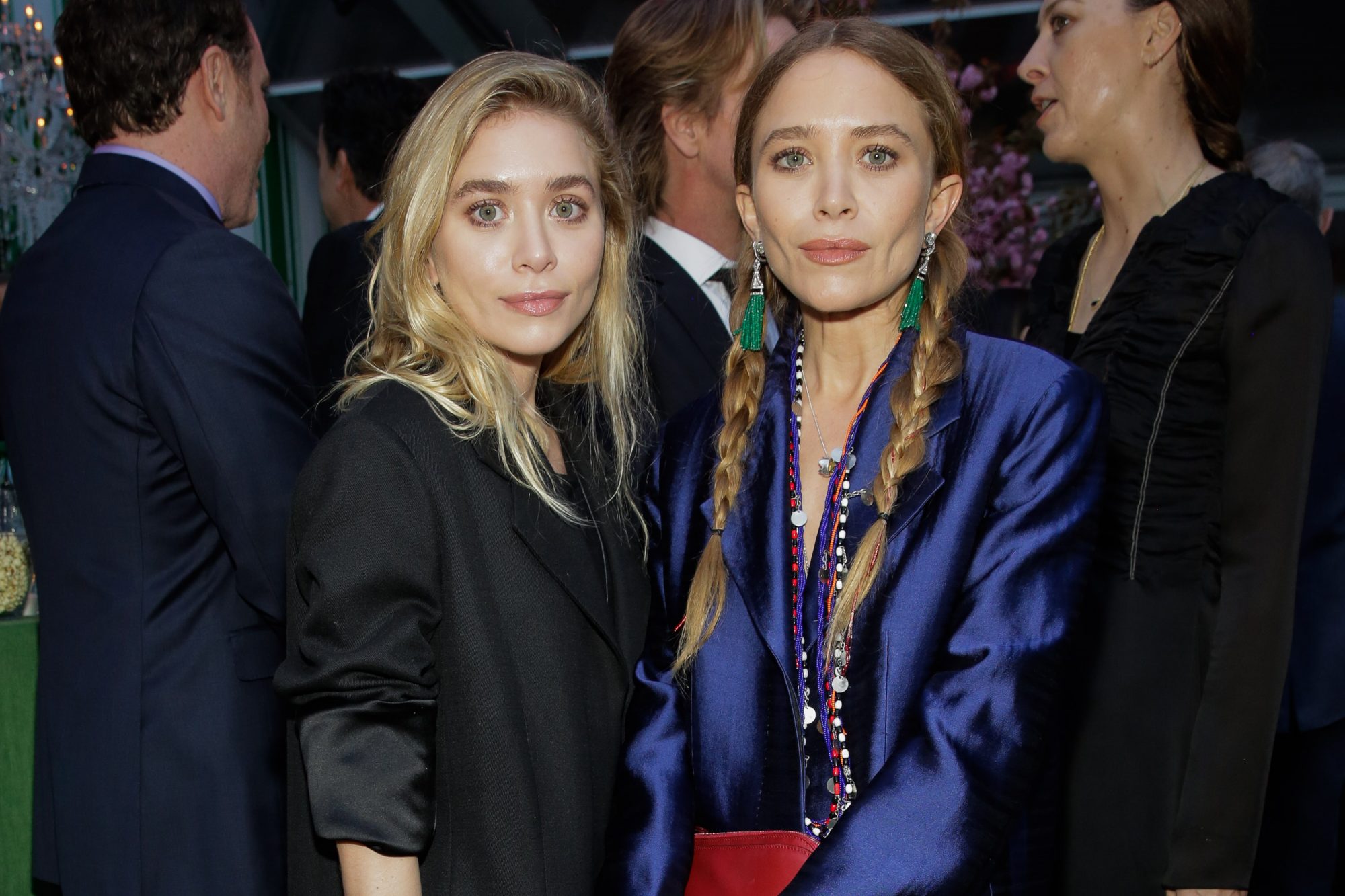 HG: Are there any braided looks that you don't like?
MT: I can't look at another fishtail braid, to be honest. They were popping up everywhere, and it's never been a big look. But I love using braids as accents. Like if you look at Mary Kate at the Met Gala, we had five different little braids in there. You can braid it with a really, really fine gold chain and wrap an entire thread into it, just for tiny little bumps of color. It really showed up just as like a sparkle or a flash on the carpet, and I loved that. I also love the big, thick side-braid that's coming back. I just did that for Mary Kate the other night.
And one or two braids is such a really good hairstyle that you could do to also protect from sun damage. You can even put some conditioner in your hair in your braid and you're giving yourself a conditioning treatment all day.
Follow Mark's Instagram here.