"A Wrinkle in Time" hairstylist Kim Kimble talks to us about working with badass women, and the importance of black hair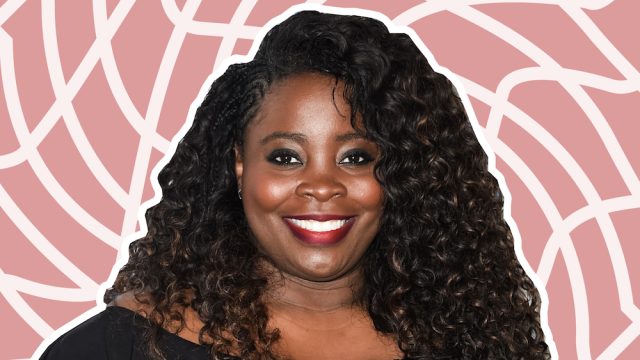 Although she's styled some of your favorite stars like Beyoncé, Lady Gaga, and Rihanna, celebrity hairstylist Kim Kimble is a star in her own right. As the head hairstylist behind A Wrinkle In Time, Kimble created larger-than-life and out-of-this-world hairstyles for Oprah Winfrey, Reese Witherspoon, and Mindy Kaling, who star in Ana DuVernay's movie adaptation of the classic novel.
Seriously, all of the characters donned unique hairstyles on each planet, and we're in awe of celebrity hairstylist's talent. We chatted with Kim Kimble about all things hair, including the inspiration behind the futuristic, yet extraordinary hairstyles in A Wrinkle in Time, and what it was like working with Hollywood's biggest stars (aka all of the powerhouse women on the film).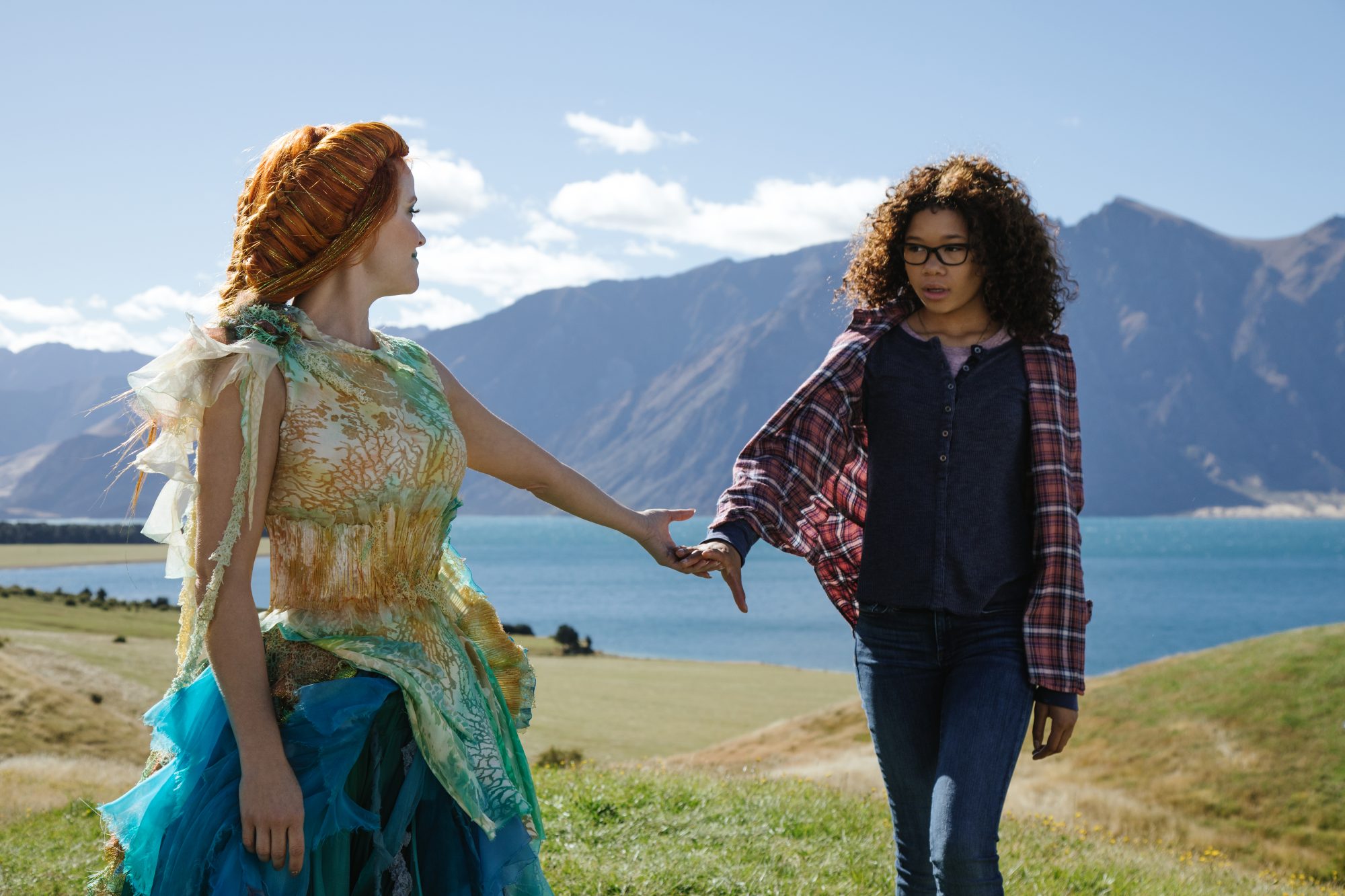 HelloGiggles: The first thing you notice in A Wrinkle In Time, besides the costumes, is the fabulous hair. What was your inspiration for these iconic styles?
Kim Kimble: I talked to the director, Ava DuVernay, and she wanted some really cool avant-garde, creative hairstyles for the film. Mindy Kaling's character, Mrs. Who, is somebody who references a lot of wise quotes from different people all over the world, so there was a mixture of cultures in her look that were Asian-inspired and African-inspired. Reese Witherspoon's character, Mrs. Whatsit, is very earthy and kind of a fairy godmother. She's also very fiery, which is why we did red hair for her. It's a little Bohemian, and Oprah's character, Mrs. Which, is the diva of the universe.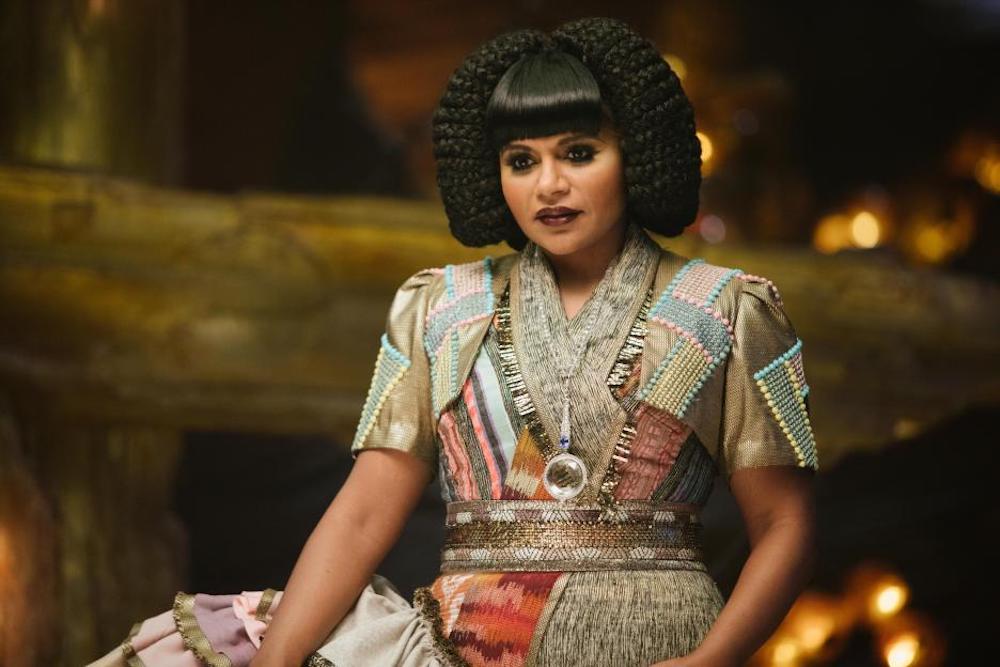 HG: What was it like being on set with such powerhouse women?
KK: There was a lot of girl power on set. Ava, Mindy, Oprah, Reese, and Storm are just phenomenal women. It was so great to see them do their thing and still run their businesses. I'm also an entrepreneur; we're a very busy generation. But I got to see how they manage and handle it. It was a blessing to be in the trailer with them.
HG: Between Black Panther and A Wrinkle in Time, Black directors and actors are finally being allowed to shine. How does it make you feel to see this representation come to life on the big screen?
KK: I'm extremely proud of where we come from and I'm super proud to see Black directors being blessed with these big projects and opportunities that are doing well, and they're being successful at it. There is no limitation. No more excuses. You've just got to get out there, put your stuff out there and be ready for the next opportunity. I think it's so amazing to see all of this happening. I come from a generation where things were a little different. My mom and my grandmother saw a lot more than I ever saw.
https://www.instagram.com/p/BfpHWzMjWMi
HG: I know you're a third-generation hairstylist. What words of wisdom did your mom and grandmother pass down to you?
KK: My grandmother is a very faithful woman and she passed that down to me. Putting God first has served me well. I've brought my faith into my life and my business, and it's how I'm able to do what I'm doing. She's also really into the health of the hair and the health of the body. So those are things I took from her. My mother is very creative and very innovative when it comes to hair. I grew up in the salon, so she taught me a lot. She told me about doing hair in film and TV, so I moved to California from Chicago. I'm living both her dream and mine. You can't ask for more than that.
https://www.instagram.com/p/BebITpVDVJc
HG: For women, especially Black women, our hair is our crown. Why do you think that is?
KK: Our hair has always been a journey. God gave us the most difficult hair to deal with, but our ancestors took it and they were the most creative when it comes to hair. They've been sculpting it and doing interesting things with it for generations. We went through perms, relaxers, Afros, braids, weaves, natural hair…we can do a lot with our hair. We've very expressive with our hair and our style and how we move. You couldn't tell me that 10 to 20 years ago. But God has opened my eyes and said, "This is what I gave you. Take what you have and appreciate it." I think everybody is an individual and has a right to choose how to wear their hair. It's great that we have the option.
Now, there's a new generation that's learned how to work with natural hair and created products for it. It's helped me figure out how to deal with my hair. You have younger women and older women now appreciating what God gave them, and understanding how to work with it and that has been an amazing journey to watch.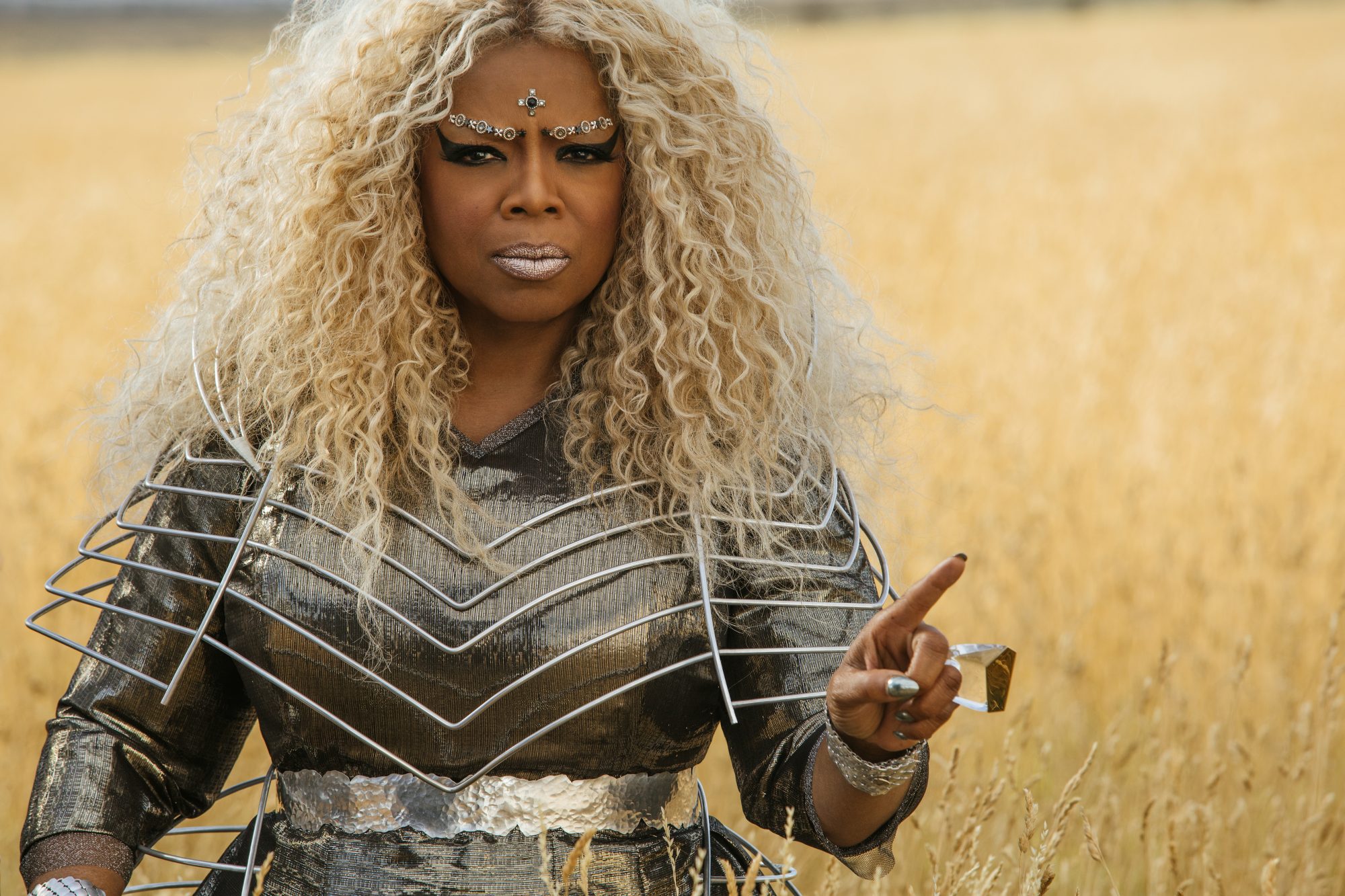 HG: I hear that! So what's next for Kim Kimble?
KK: I'm launching some more innovative tools coming out on HSN this summer. I'm continuing to build my brand and more TV projects to help the next generation of hairstylists go to the next level. I feel very blessed. I'm working with Beyoncé on Coachella; working with the queen is always fun.
I don't sleep much, but when you're passionate about what you do and love the projects, you find your balance. I went to bed early last night, so I take it where I can. While we're all here, we have a mission and we all have a platform. God uses your platform. That is all of our purposes. One little thing can change someone's life. I think of A Wrinkle In Time, and how Ava is changing someone's life. They're able to see someone like them on the big screen being a hero. Same with Black Panther.
You're able to see us doing something different and being progressive. You're watching Meg [Storm Reid's character] go through her issues and come out on the other end a new person. It's really great for women to see, and young men as well. The success of these films is going to open more doors and we need to be able to walk through it. A Wrinkle In Time is part of that future.
https://www.instagram.com/p/BfpIIyFDRIN
A Wrinkle in Time is out in theaters now.