Celebrity fave sweatpants brand Vetements just canceled its next runway show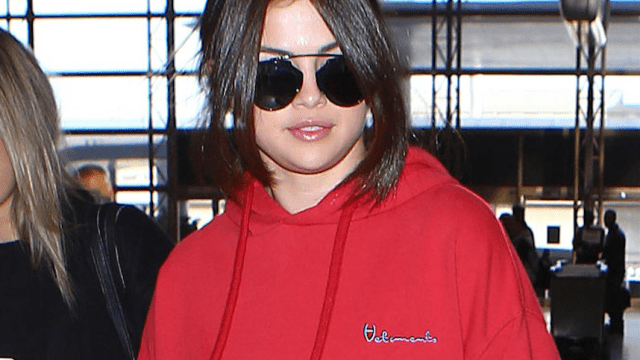 Vetements is perhaps best known for its celebrity clientele. The clothing brand, which is beloved by A-list celebs like Rihanna, Kim Kardashian, Selena Gomez, and Taylor Swift, has just made a surprising announcement: Vetements is canceling its upcoming fashion shows. There won't be any runway runs for the label until further notice, and the reason has to do with designer Demna Gvasalia's artistic sensibilities. Simply put, the famed fashion designer is tired of the fashion show scene.
In an interview with Vogue, Gvasalia opened up about decision behind Vetements' change of plans, which left fans of the label decidedly surprised.
"I got bored," he said. "I think it needs to enter a new chapter. Fashion shows are not the best tool. We did the show in the sex club, the restaurant, the church. We brought forward the season, we showed men's and women's together. It's become repetitive and exhausting. We will do something when there's the time and the need for it. It will be more like a surprise."
Gvasalia is no longer interested in the crazy life of fashion shows, and the chaotic culture that surrounds them. Instead, the Vetements guru wants to focus on other things that fuel his creativity and give him the artistic inspiration he craves.
But before you panic that there's going to be a distinct lack of Vetements for you fashionistas out there, take a breath: Gvaslia says the company will remain in production and come out with a new line every season. In the meantime, the company will explore new and creative ways to promote their brand, and we can't wait to see what they come up with!