All the best celebrity couples' costumes you should bookmark for Halloween next year
The only thing more fun than dressing up for Halloween is dressing up for Halloween together with your favorite human. Whether they used the holiday to make it Instagram official or showed how in-sync they are after years of marriage, these celebrity duos had a lot of fun with their couples' Halloween costumes this year. We're just sad they shared their looks too late for us to copy them for our own parties. (Halloween 2020, we already have notes.)
Look: Couples' costumes can sometimes be a little cheesy, but these stars are making it work. Some picked classic Halloween go-tos like Barbie and Ken, and others turned to more recent pop culture and modeled their costumes off of other celebrities. (This is a subtweet of Ciara and Russell Wilson's iconic costumes.) But everyone clearly came to play.
Scroll through for our favorite celebrity couples' Halloween costumes this year.
Miley Cyrus and Cody Simpson
https://www.instagram.com/p/B4T-lm0J6Hy
New celebrity couple Miley and Cody really packed on the PDA for their (frankly, on-point) throwback Billy Idol and Perri Lister costume.
Vanessa Hudgens and Austin Butler
https://www.instagram.com/p/B4IqIYjBvp7
As Hudgens said on Instagram, "she doesn't celebrate Halloween, she is Halloween." In one of many couples' costumes this year, she and Austin Butler went as Sally and Jack Skellington from The Nightmare Before Christmas, and it was the epitome of the black heart emoji.
Nicki Minaj and Kenneth Petty
https://www.instagram.com/p/B4P49v0HBuj
The rapper took a villainous turn as the Bride of Chucky in what could be an allusion to the couple's rumored recent marriage.
Sarah Michelle Gellar and Freddie Prinze Jr.
https://www.instagram.com/p/B4TWH-vjv6l
Your favorite '90s couple channeled the '80s classic Back to the Future this Halloween.
Kristen Bell and Dax Shepard
https://www.instagram.com/p/B4TY1q5pbQb
These two are so excited for Christmas, they're bringing it to Halloween in their Santa and Mrs. Claus costumes.
Kylie Jenner and Stassie Karanikolaou
https://www.instagram.com/p/B4HSI6iAFT-
Who said couples' Halloween costumes had to be restricted to romantic couples? These BFFs absolutely rocked their throwback to Britney Spears and Madonna's now-iconic VMAs kiss.
Ciara and Russell Wilson
https://www.instagram.com/p/B4PeofjlunC
It's hard to accurately state how incredible this couple's costume is. But we'll just let you watch the accompanying video, in which Ciara and Russell Wilson channel Beyonce and Jay-Z's "Apeshit" video.
https://www.instagram.com/p/B4PfwszlfC5
Halsey and Evan Peters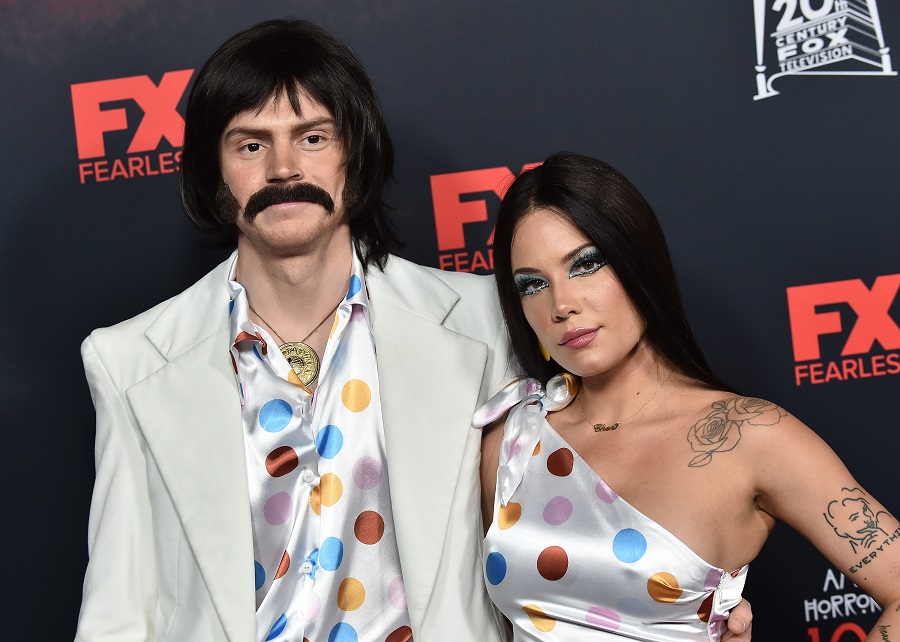 Halsey and Peters confirmed relationship rumors by stepping out in a couple's Halloween costume as Sonny and Cher.
Sofia Richie and Scott Disick
https://www.instagram.com/p/B4UKXxbpiD8
Richie and Disick threw back to the heyday of Barbie and Ken, and we have to say, it's pretty good.
Have any of these couples' costumes inspired you and your "boo" (sorry, we had to) for Halloween next year?