14 celebrity babies to help you remember that some lovely things were born in 2016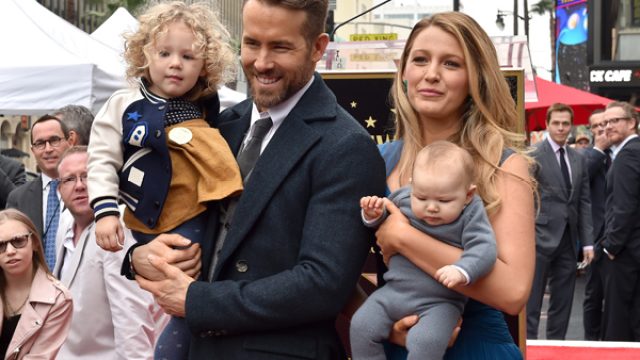 2016 is over and there have been a LOT of sad things that have happened. However, here are 14 celebrity births that remind us that some lovely things were born or created in 2016, so it wasn't all bad.
Seriously, babies can fix everything — and celebrity babies are always a crowd pleaser.
There are a decent amount of stars who welcomed a new member into their family this year and that is something to celebrate. To take a trip down happy memory lane, we've got the cutest and littlest additions in 2016 that definitely make the world a better place.
Luna Legend
One of social media's favorite little girls, Luna, was born on April 14th to John Legend and Chrissy Teigen and we just can't get enough of her.
Journey River Green
It was another boy for Megan Fox and Brian Austin Green this year! On August 4th the happy couple added their third son to their crew and he's so cute. The two also have Noah and Bodhi, as well as Green's son Kassius from a previous relationship.
Florence May King
The Vampire Diaries' Candice Accola King became a mom on January 15th and her daughter is adorable. King had her first child with Joe King pretty much right as the New Year started and we can't get enough of her cute outfits.
https://www.instagram.com/p/BFJ8AqmLRWx
Dimitri Portwood Kutcher
And baby makes four! Mila Kunis and Ashton Kutcher welcomed their second child, a baby boy, on November 30th and they are keeping his life as private as possible. "We'd like to allow our kids to make their own choices on whether to have a life in the public eye or not," Kutcher revealed on his website. "We don't want to make the choice for them."
Ines Reynolds
Blake Lively and Ryan Reynolds welcomed their second daughter together, Ines, in September in NYC. The happy family then stepped out and made their Hollywood debut all together (including older daughter James) for Reynolds' Star on the Hollywood Walk of Fame ceremony in December.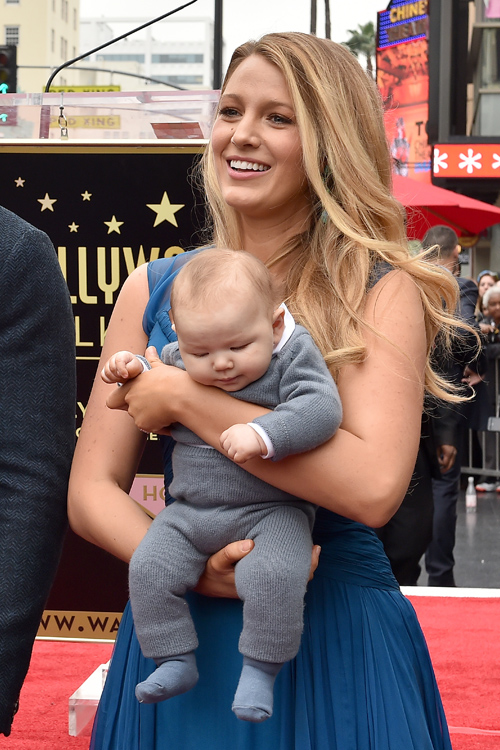 Jonathan Rosebanks Shulman
Anne Hathaway and husband Adam Schulman made their duo a trio when their son joined them on March 24th. We have yet to see a photo of this little guy but we know he's loved.
Daisy Josephine Sudeikis
Actors Olivia Wilde and Jason Sudeikis added a beautiful baby girl to their family on October 11th and they've been gushing about her ever since.
Caleb Kelechi Asomugha
Scandal actress, Kerry Washington and husband Nnamdi Asomugha welcomed a son, Caleb, on October 5th and we're so happy for them. They have yet to reveal a photo of him, but keeping their personal life private has always been this family's style.
Julia Mimi Bella Nehdar
Mean Girls actress, Lacey Chabert and her husband Nehdar became a family of three on September 1st! "Julia, you are my heart's deepest dream come true. I love you more than I could ever say. Welcome to this big beautiful world sweet girl!," Chabert captioned the first picture of her baby girl.
Dusty Rose Levine
Adam Levine and wife Behati Prinsloo welcomed their first child together on September 21st and her name still makes us smile. "Words can't describe ? Dusty Rose Levine 9/21/16," the model captioned this sweet father-daughter picture.
Amada Lee Gosling
It was another little girl for Ryan Gosling in Eva Mendes this spring. The happy couple added baby Amada to their crew in April and although we haven't seen her or her big sis, Esmeralda, they have to be adorable. Just look at their parents.
Boomer Phelps
Olympian Michael Phelps and his wife Nicole Johnson, added a little swimmer to their family on May 5th. Boomer was pretty much the unsung hero of the 2016 Rio Olympic Games and we loved every minute he was on TV.
Dream Kardashian
On November 10th the newest Kardashian girl made her way into the world. She even has an Instagram account run by her mom Blac Chyna and dad Rob Kardashian.
Jameson Moon Hart
The most recent addition to the celebrity babies family came on December 26th. P!nk and husband Carey Hart welcomed their second child, a healthy baby boy and his Instagram debut is too cute.
These are just some of the many celebrity babies that joined the Hollywood circle this year and it makes our hearts happy to think about all the joy these little guys and girls bring.
Yay, babies!