If you're thinking of jumping on the celebrity-approved beret trend, this embroidered rose style is the way to go
Designer Stella Rose Saint Clair has created a beautiful beret that we need right now!
The NYC-based artist has a super cute line of hair adornments and accessories, and hats are the latest addition to the collection. So if you're thinking about jumping on this celebrity-approved beret trend, go ahead and snag this adorable rose one.
The berets feature two embroidered red glitter roses complete with stems and thorns. We think Belle from Beauty and the Beast would love the motif of her favorite flower. Plus, she could really rep her French heritage in one of these très beaux chapeaux!
These aren't raspberry berets or basic beatnik black (not that we don't love those, too!). There are two colors to choose from: white and dusty peach. They're perfect for the winter to spring transition.
A view of the two shades. Ooh-la-la!
https://www.instagram.com/p/BTUHKa3l8ZW
The hats are made from a hand dyed cotton and polyester blend, which means they're vegan. That's right, no sheep or bunnies were sheared for wool to produce these babies. Designer Stella Rose makes each item in her line by hand in her NYC studio. Talk about supporting small businesses!
Grab one for yourself.
https://www.instagram.com/p/BTNAy_2FlvT
According to Stella Rose, "Everyone looks good in a beret!" Feeling thorny? We sure are.
The light color really pops on dark hair.
https://www.instagram.com/p/BTSMcqiFDiW
Apparently, berets are making a comeback, with the likes of Bella Hadid and Rihanna sporting Kangols and leather versions of the classic headwear.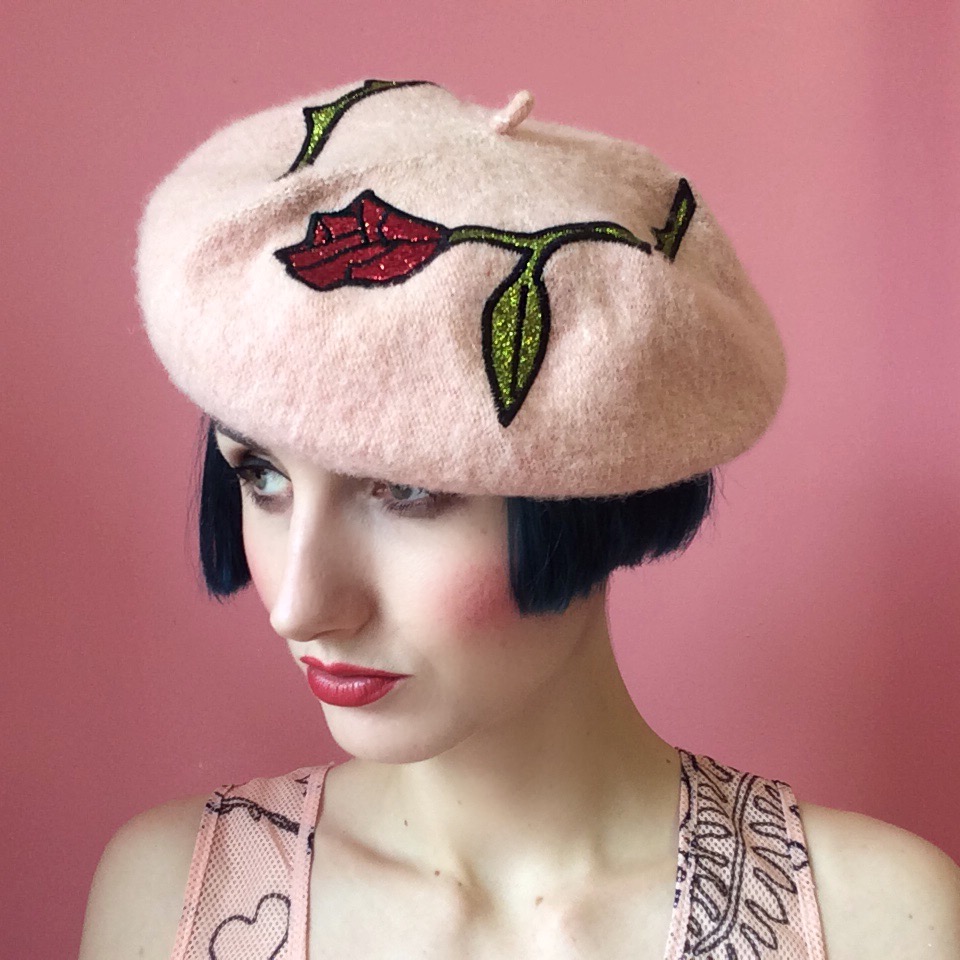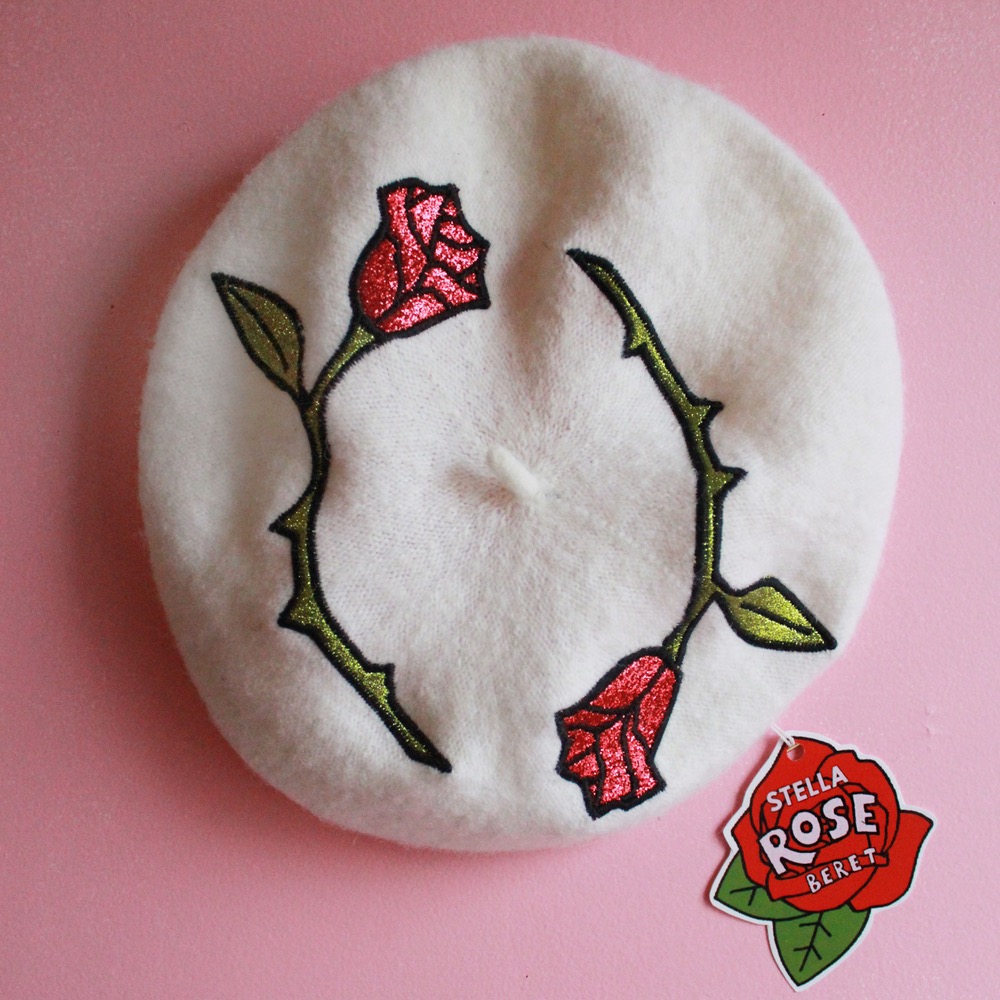 We're ready to live la vie en rose in these lovely toppers.
Buy the berets at ItsStellaRose.com for $45 each.
Check out more Items of the Day, here!