12 celebrities whose Coachella fashion ruled the desert this weekend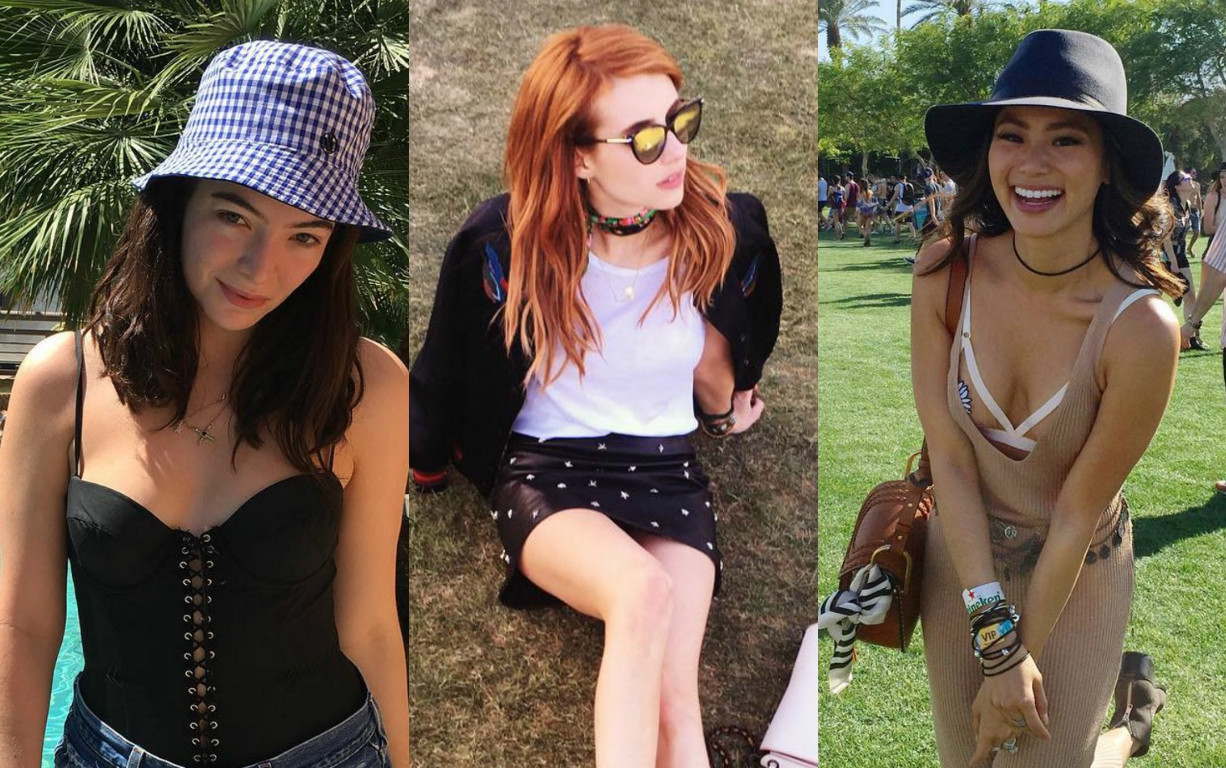 While it may be over 90 degrees, in the middle of Nowhere, California, and three long, sweaty days of music and dancing, you'll still find people dressed to the nines at Coachella. Crop tops, vibrant colors, boho dresses — the style of this music festival is, at this point, iconic.
Some of our fave famous humans attended the first weekend at Coachella (April 8th-10th), and they didn't fail to look absolutely stunning. Here are some of our favorite ~lewks~.
1. Lorde
The corset goth swimsuit! The bucket hat! Lorde looks comfy AND ready to jump in that pool. 
Lorde's outfit when she surprised everyone during Disclosure's set is pretty much our everything. We'll need to incorporate high-waisted striped pants and peeking-through tights into our wardrobe like, ASAP.
2.Vanessa Hudgens
Vanessa Hudgens' laid back '60s dresses are PEAK 'Chella.
3. Jamie Chung
The love we have for the simplicity of this tan dress and black wide-brim hat is ENDLESS.
4. Troian Bellisario of Pretty Little Liars
Along with the punky combo of high-waisted denim, pink Breakfast of Champions tee, and black boots, this PLL actress has a new dark 'do that ties everything together.
5. Emma Roberts
Emma Roberts has been prepping for Coachella these last couple weeks, dyeing her hair darker, and then rose gold to get that ~desert rose~ look. Emma was basically BORN to go to Coachella.
6. Emily Ratajkowski
It might not be the most practical dress to wear in the dustbowl that is Coachella, but Emily Ratajkowski's dress is beautiful all the same.
7. Ellie Goulding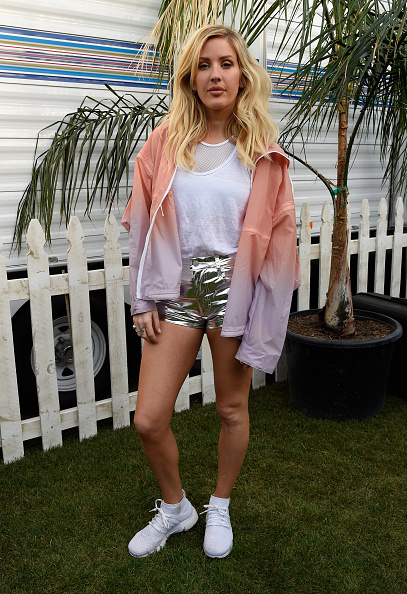 Two words: METALLIC SHORTS. Yassss, Ellie Goulding!
8. Katy Perry
Wearing mod pale pink sunnies and a metallic pink hair wrap, Katy Perry shows off her new Cover Girl lipstick (which you can preorder on Walmart.com) which we WANT.
9. Kendall Jenner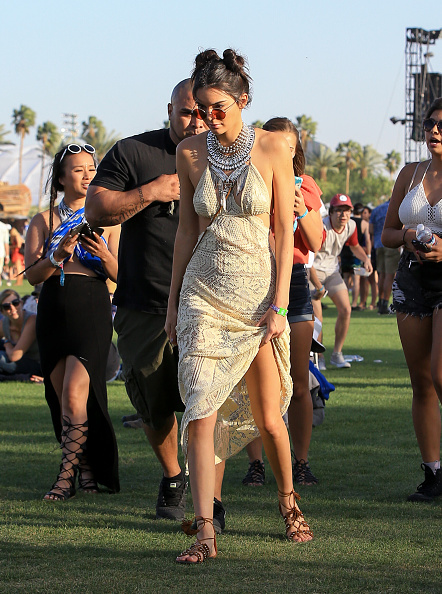 Wearing what could be a laid-back island wedding dress, Kendall Jenner looks adorable in her totally practical buns (it gets HOT out there, guys —wearing your hair up is your best bet).
10. Kylie Jenner
Our queen of wigs and lip syncing rap songs on Snapchat, Kylie Jenner wore an epic rainbow wig to Coachella, along with a sparkly bikini top (with eyes on it, as one does) and denim shorts.
11. Shay Mitchell
PLL's Shay Mitchel knows how to work the Morticia Addams-inspired black plunging top (paired with round sunnies and light denim shorts).
12. Taylor Swift
Last but not least, Taylor Swift is living that new platinum blonde life at Coachella! We love the lightning jacket and display of chokers. Taylor Swift wouldn't be Taylor Swift if she didn't casually start a new Coachella fashion trend, right?