15 glasses-wearing celebs who give us major eyewear envy
Glasses, historically (and wrongfully), don't have the best reputation. Glasses-wearing characters in movies are rarely portrayed as confident or desirable. In fact, spectacles are typically reserved for shy, "nerdy" types, or for female characters who have not yet undergone their rom-com makeover.
This negative rep is totally undeserved, because glasses can be cute (and, dare we say, sexy) as all heck. In case you don't believe us, there are plenty of celebrities who wear glasses, and they prove us right by making eyewear look like high fashion.
Just you wait — by the end of this list, you'll be booking an appointment with your eye doctor to get a pair for yourself.
Here are 15 celebrities who wear glasses and look amazing while doing so.
1Karlie Kloss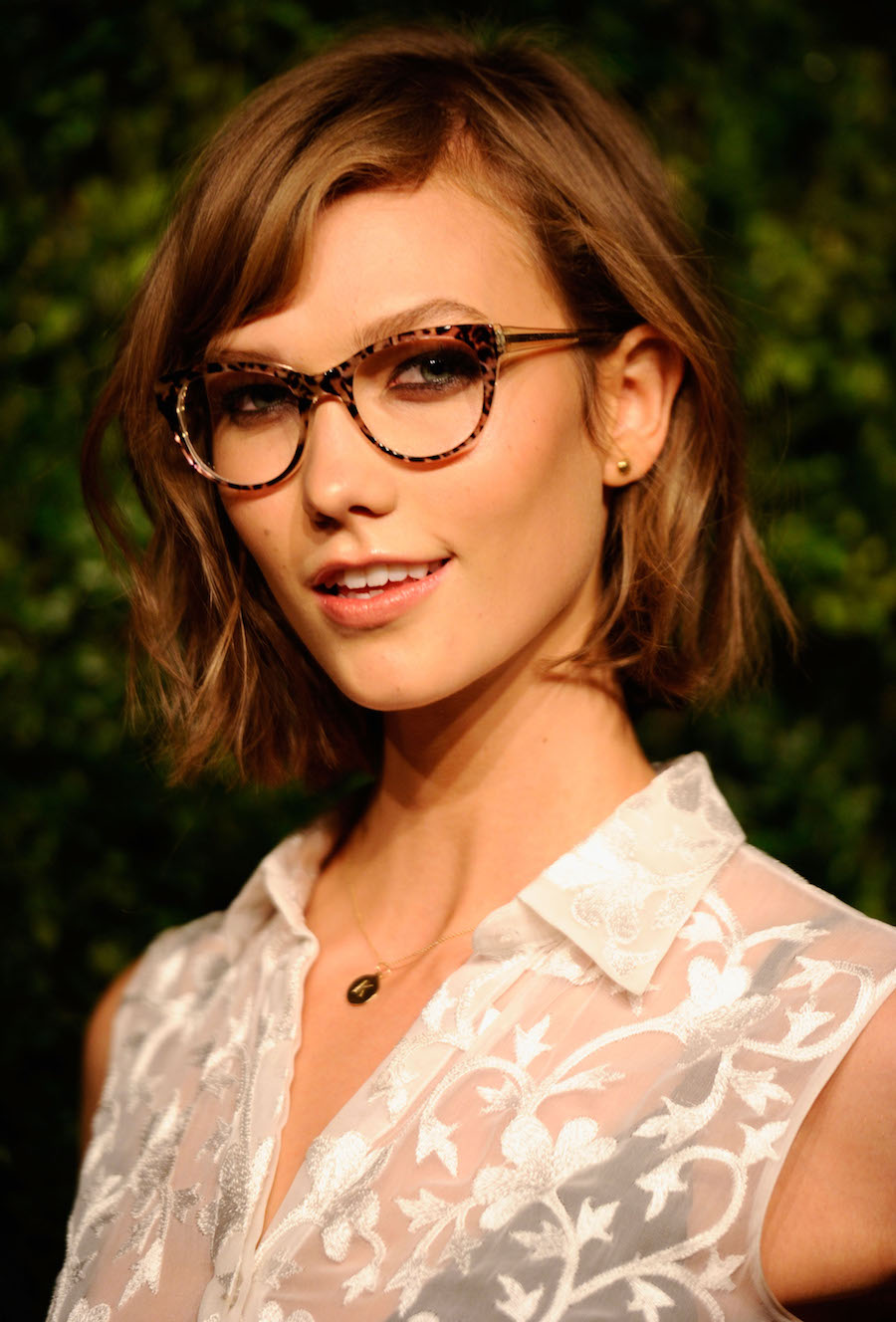 Kloss looks unbelievably cool in this pair of tortoiseshell glasses. The supermodel loves glasses — including sunglasses — so much so that she even has a line with Warby Parker.
2Joseph Gordon-Levitt
Gordon-Levitt's been wearing glasses IRL since he was a child star on Third Rock from the Sun.
3Jennifer Aniston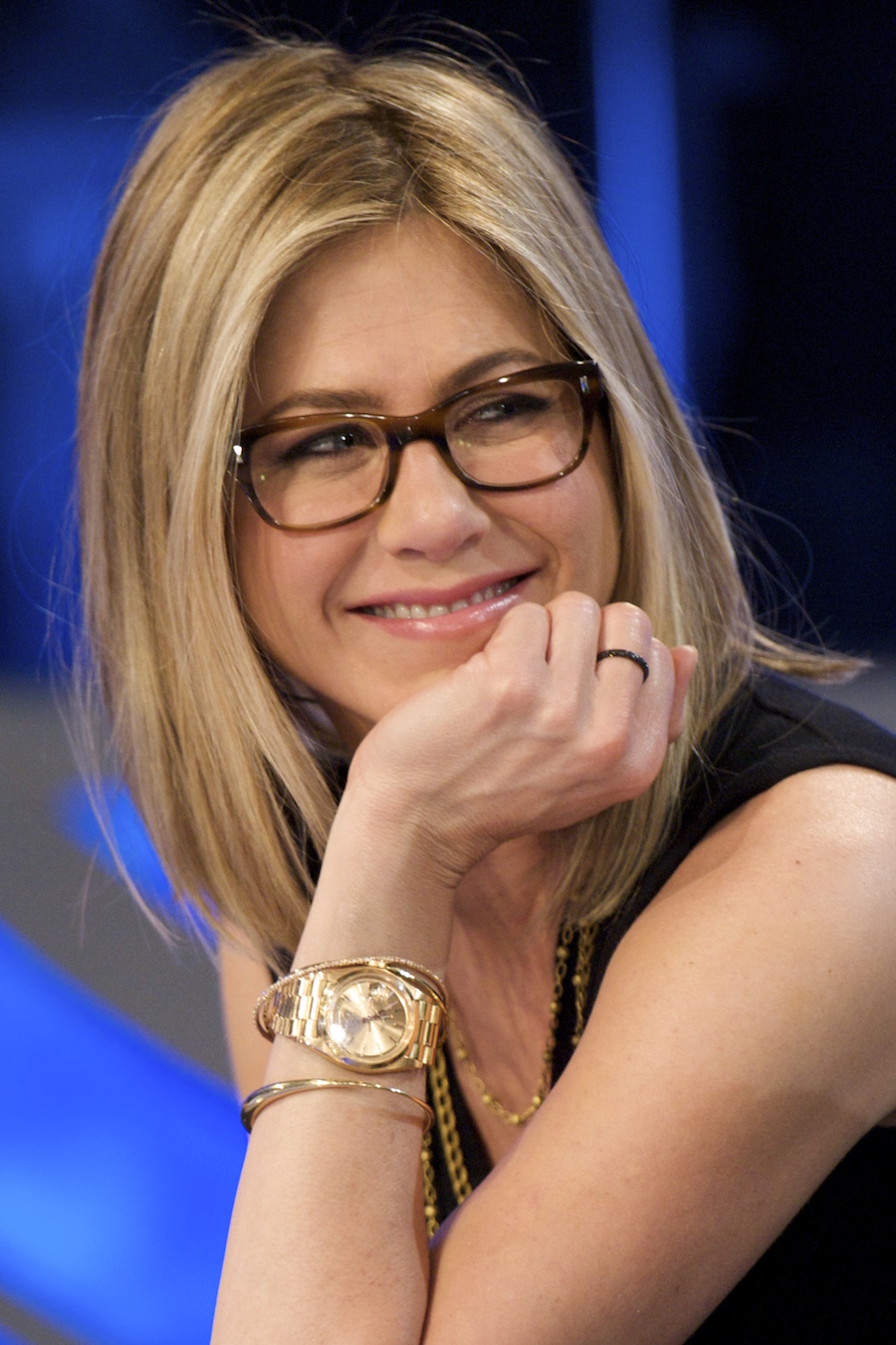 How stylish does Aniston look wearing these simple black frames? Paired with an all-black ensemble and a long, highlighted bob, this look incites some serious outfit envy.
4Mindy Kaling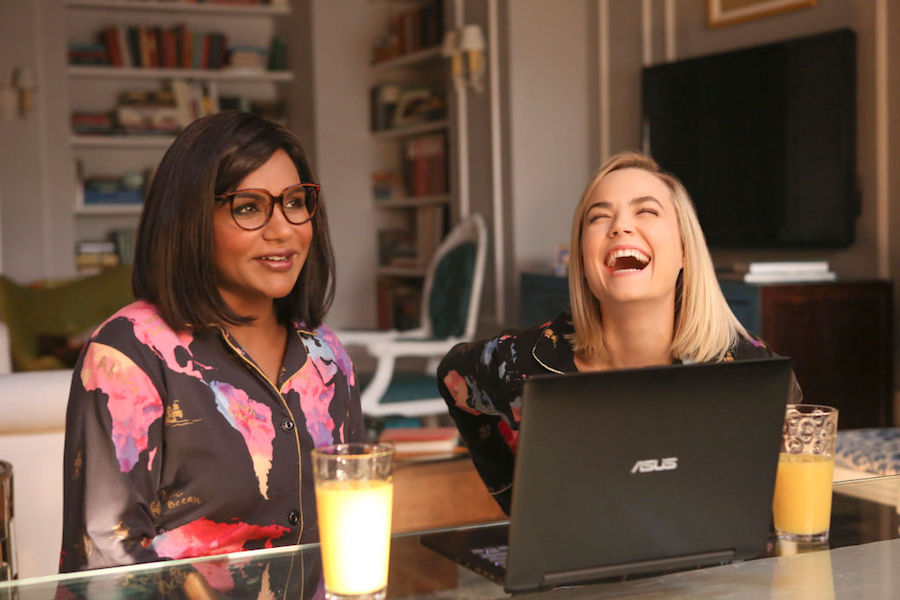 Kaling's TV persona Mindy Lahiri occasionally rocked a pair of oversized spectacles, proving glasses can be both casual and chic.
5Kit Harington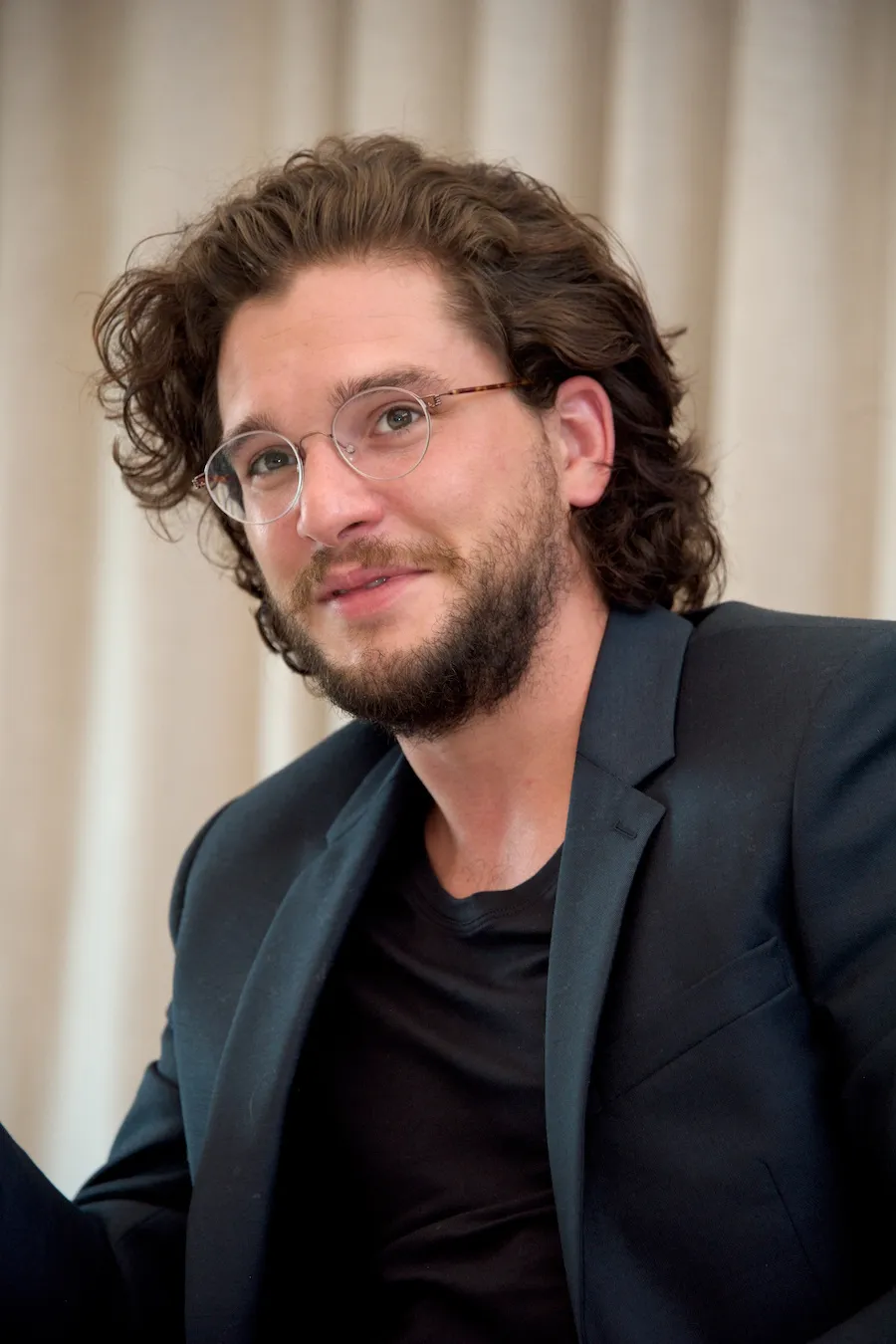 Game of Thrones star Kit Harington wears glasses when he's not playing Jon Snow on-screen.
6Cate Blanchett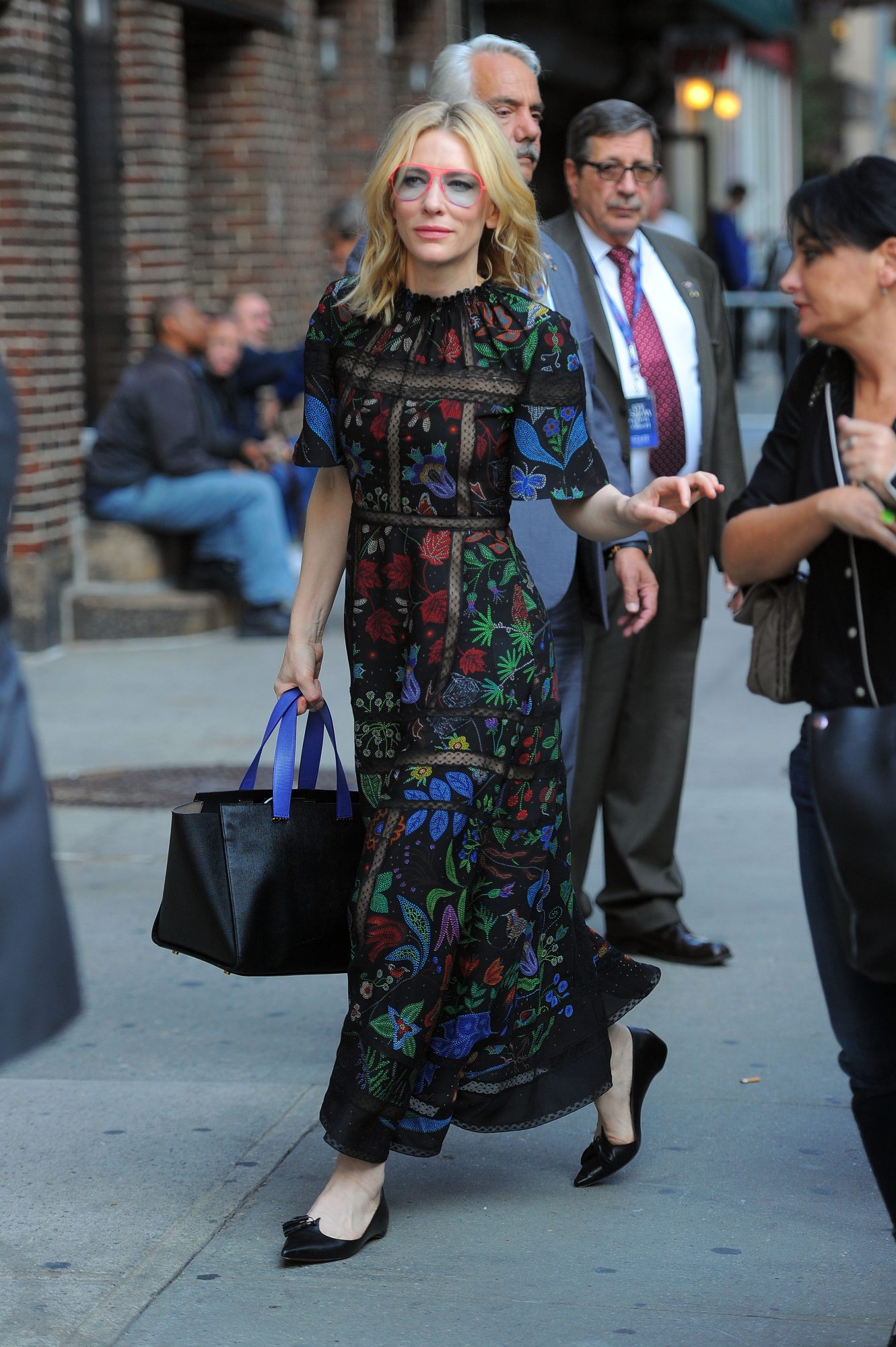 If you never considered pink aviators as a serious choice for eyewear, allow Cate Blanchett looking flawless in a pair to change your mind.
7Emmy Rossum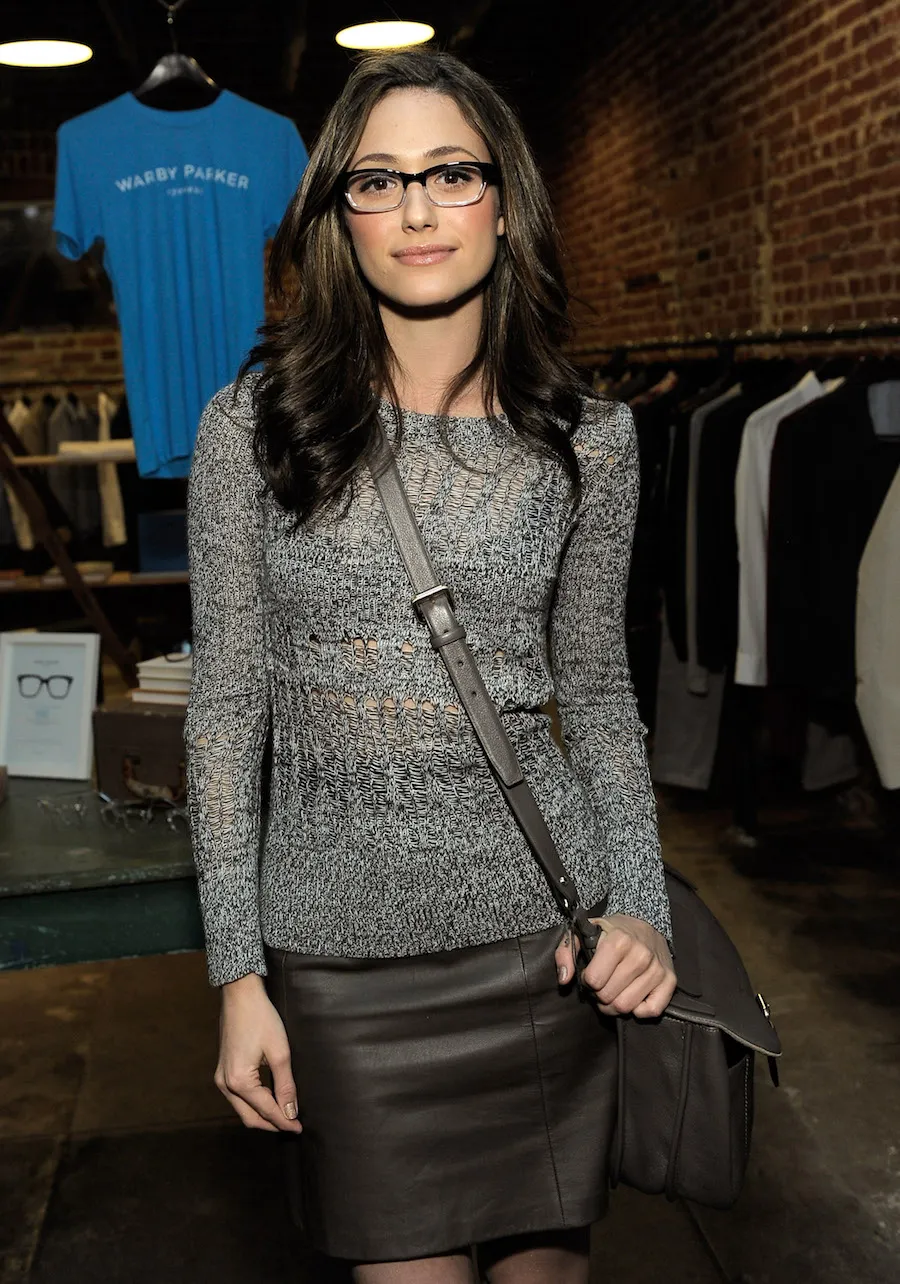 These thick rectangular frames look amazing with Rossum's monochromatic ensemble.
8Demi Lovato
Leather pencil skirt? Military jacket? A pair of heavy black frames? Demi Lovato pulls this unique and edgy look off effortlessly.
9Andy Samberg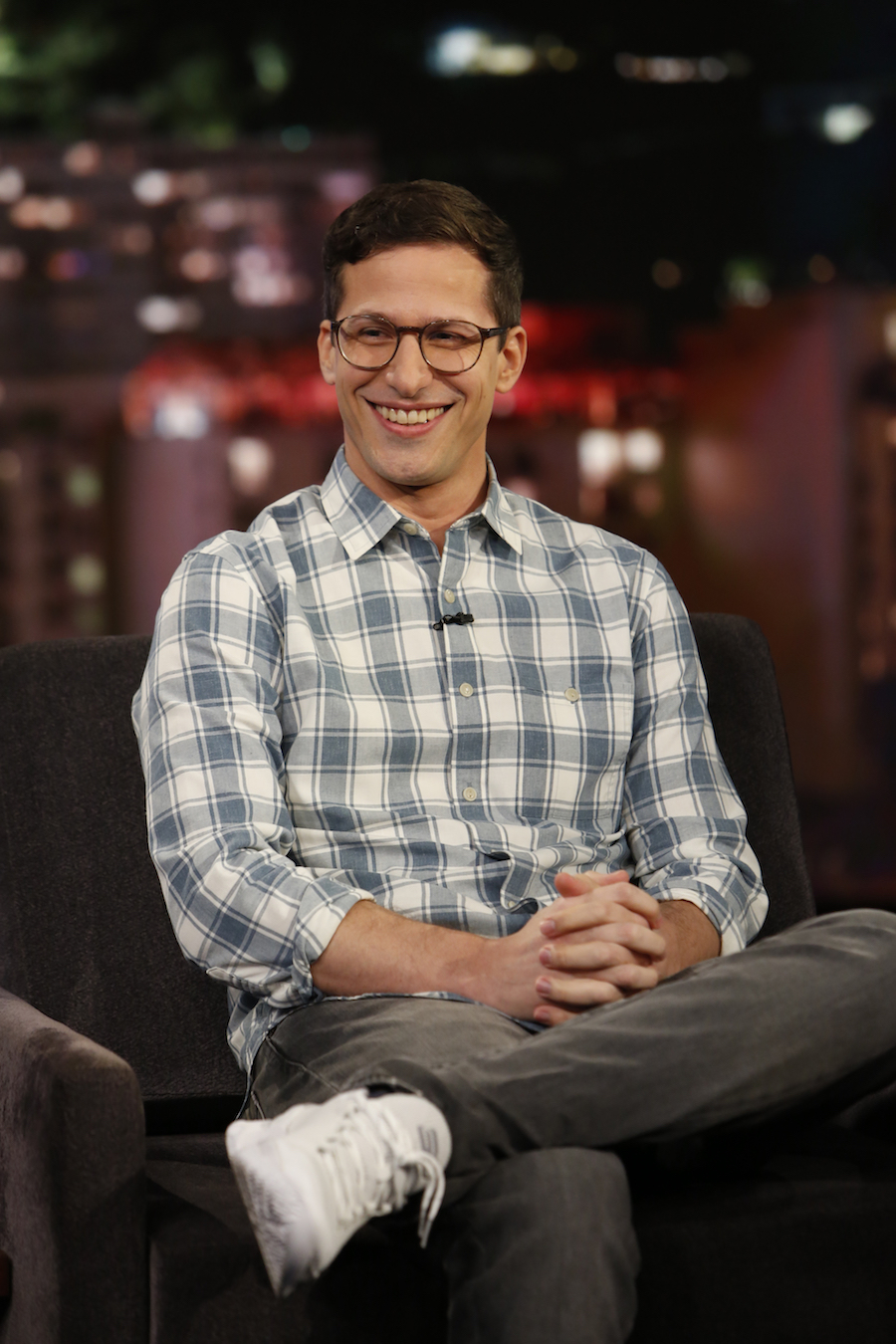 Is glasses Andy Samberg our favorite Andy Samberg? Yes. The answer is yes.
10Courteney Cox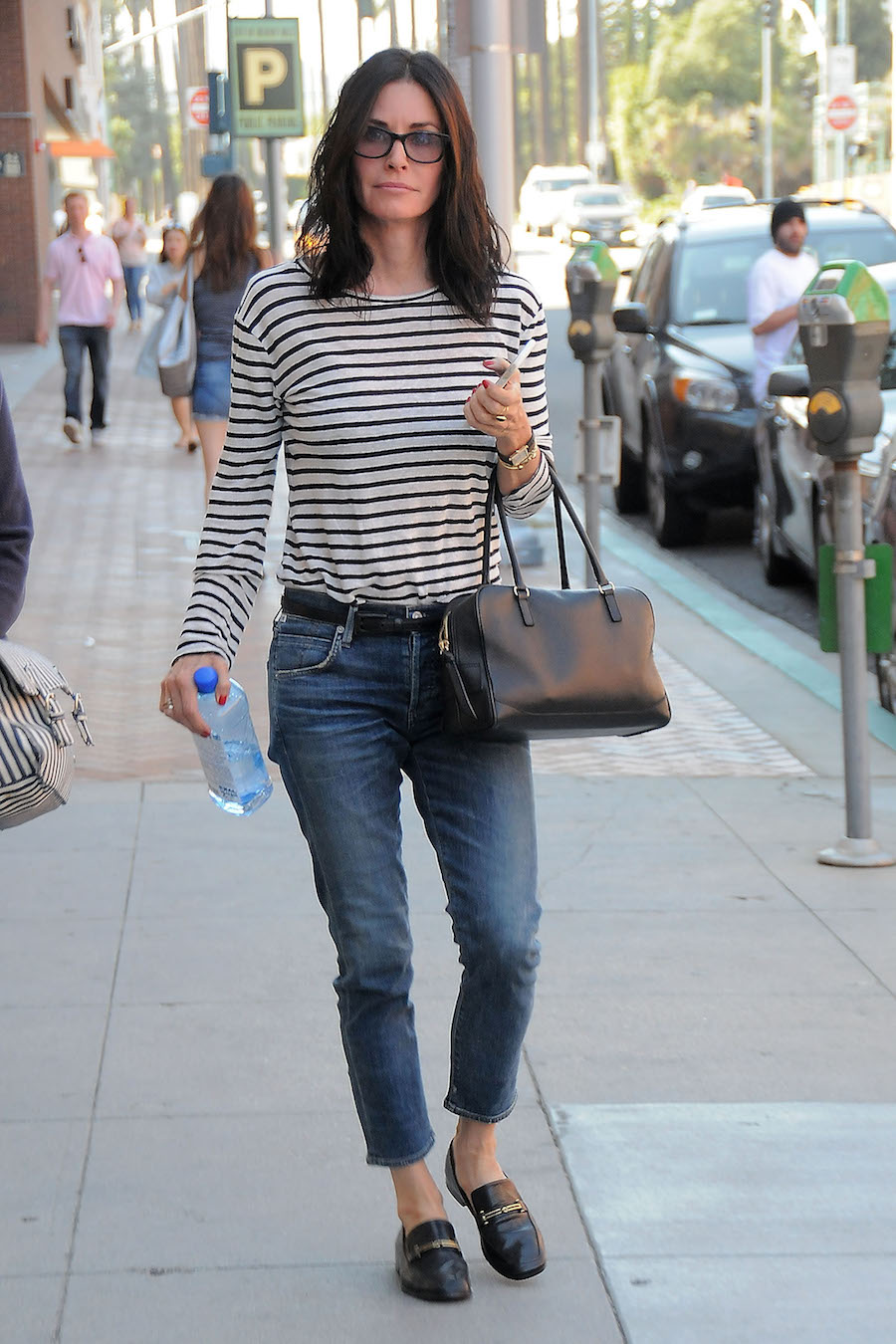 While some celebrities who wear glasses only do so when they're not on camera, Courteney Cox regularly sports eyewear on and off the red carpet. These square, dark frames pull together her trendy and casual look.
11Rihanna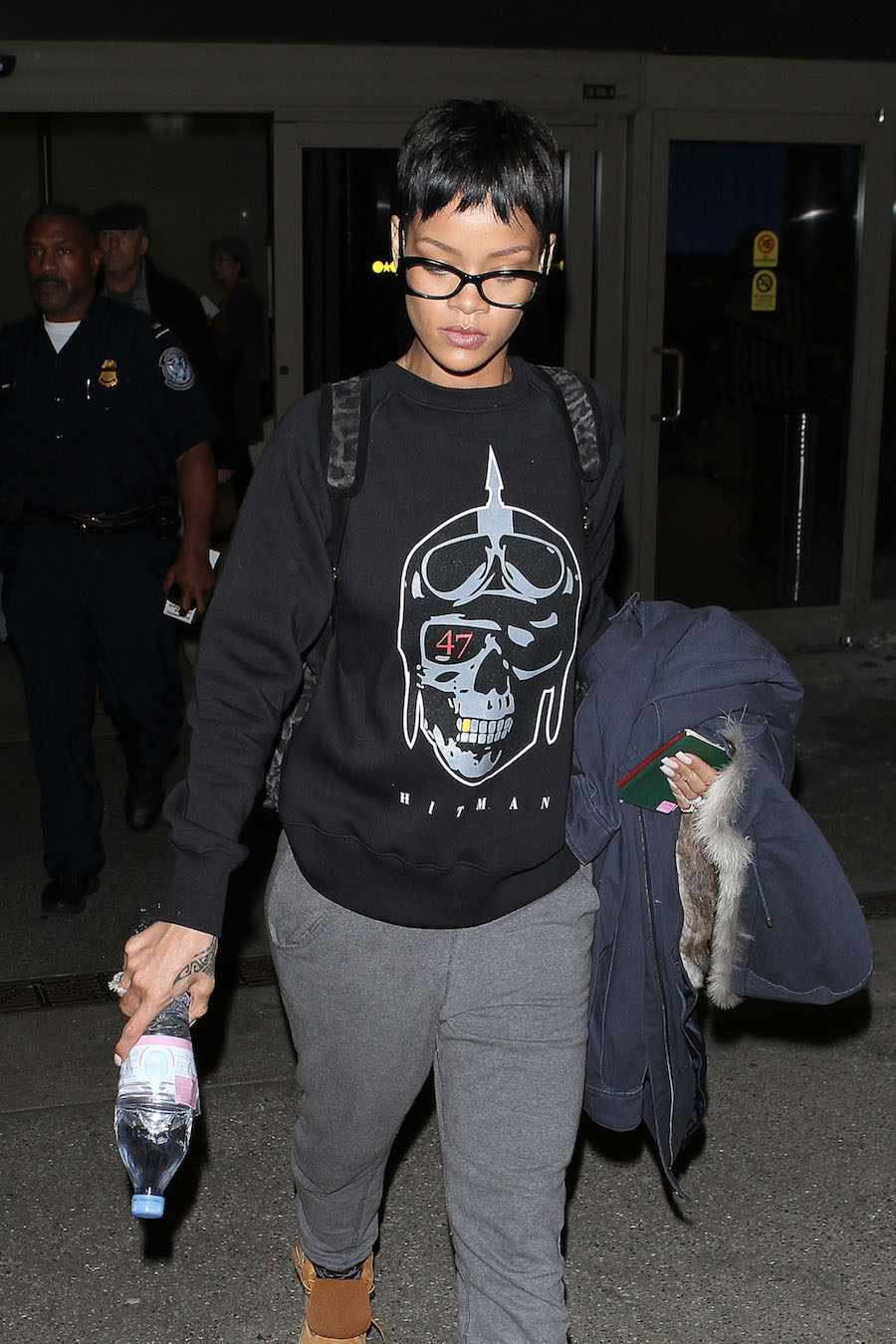 We wish we looked as good as Rihanna after a long flight. Dramatic black glasses make RiRi's comfy airport-wear look glamorous.
12Justin Timberlake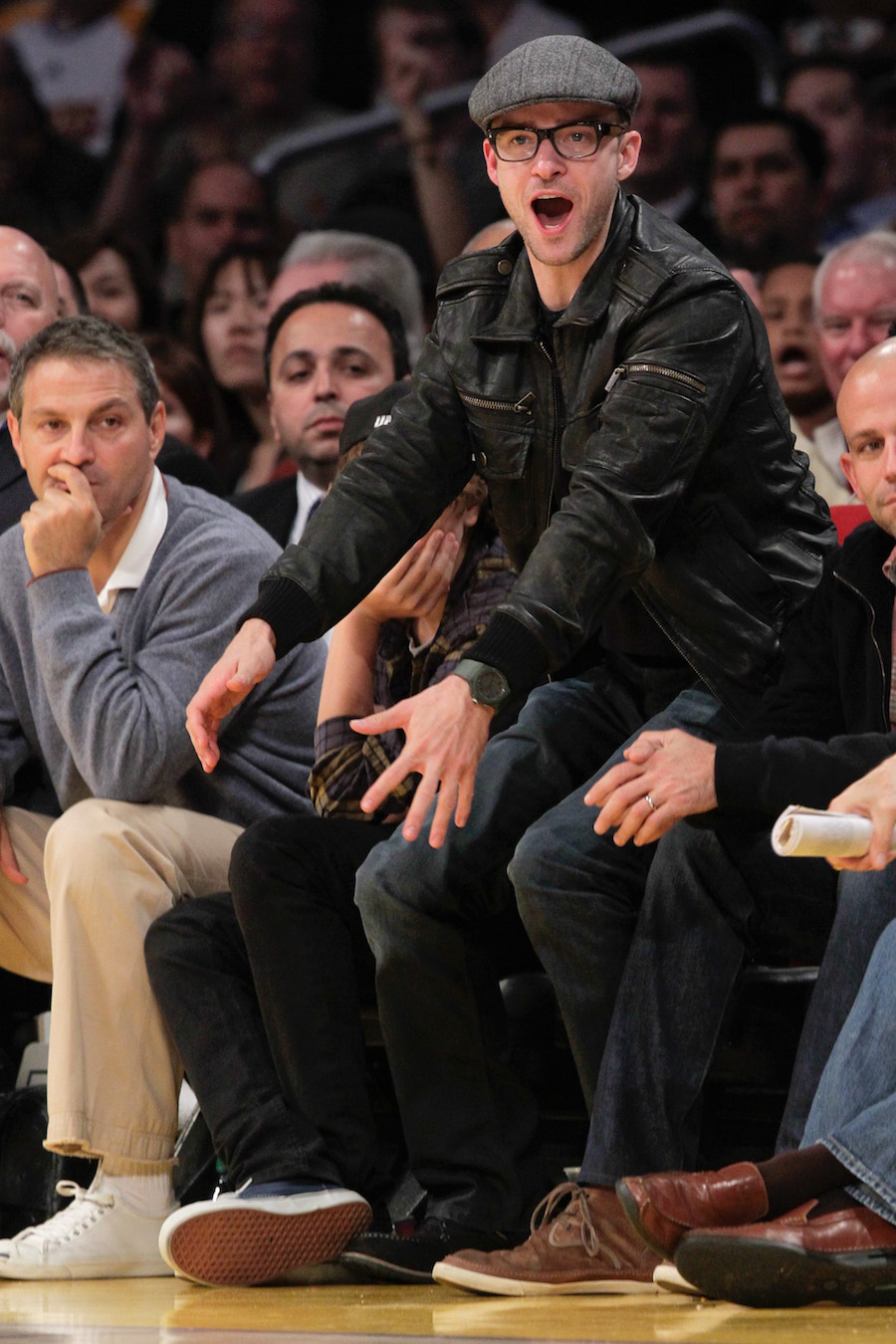 These glasses helped Timberlake better watch the game…and look stylish while doing it.
13Zooey Deschanel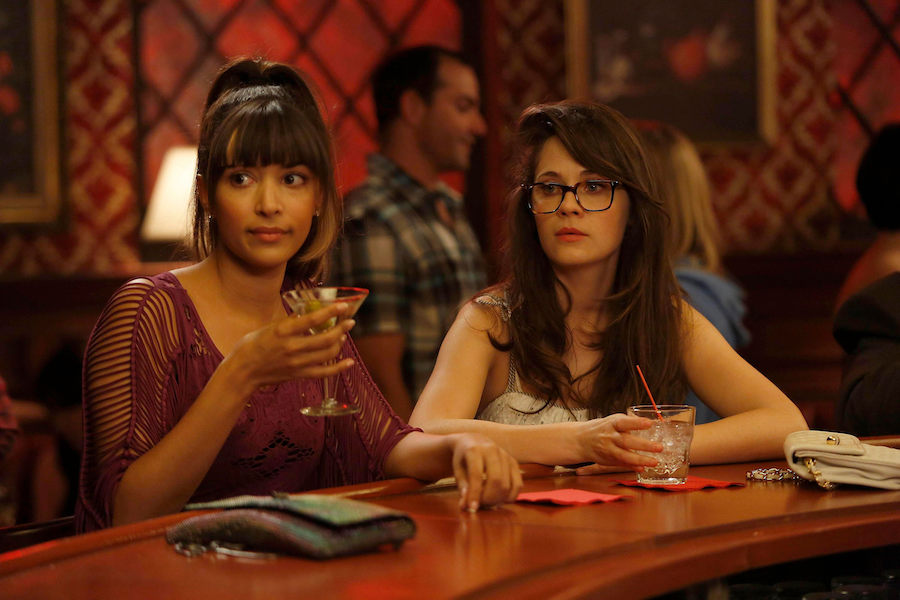 Is there ANY look more iconic than Jess Day's square-but-not-too-square frames? We think not.
14Matt Bomer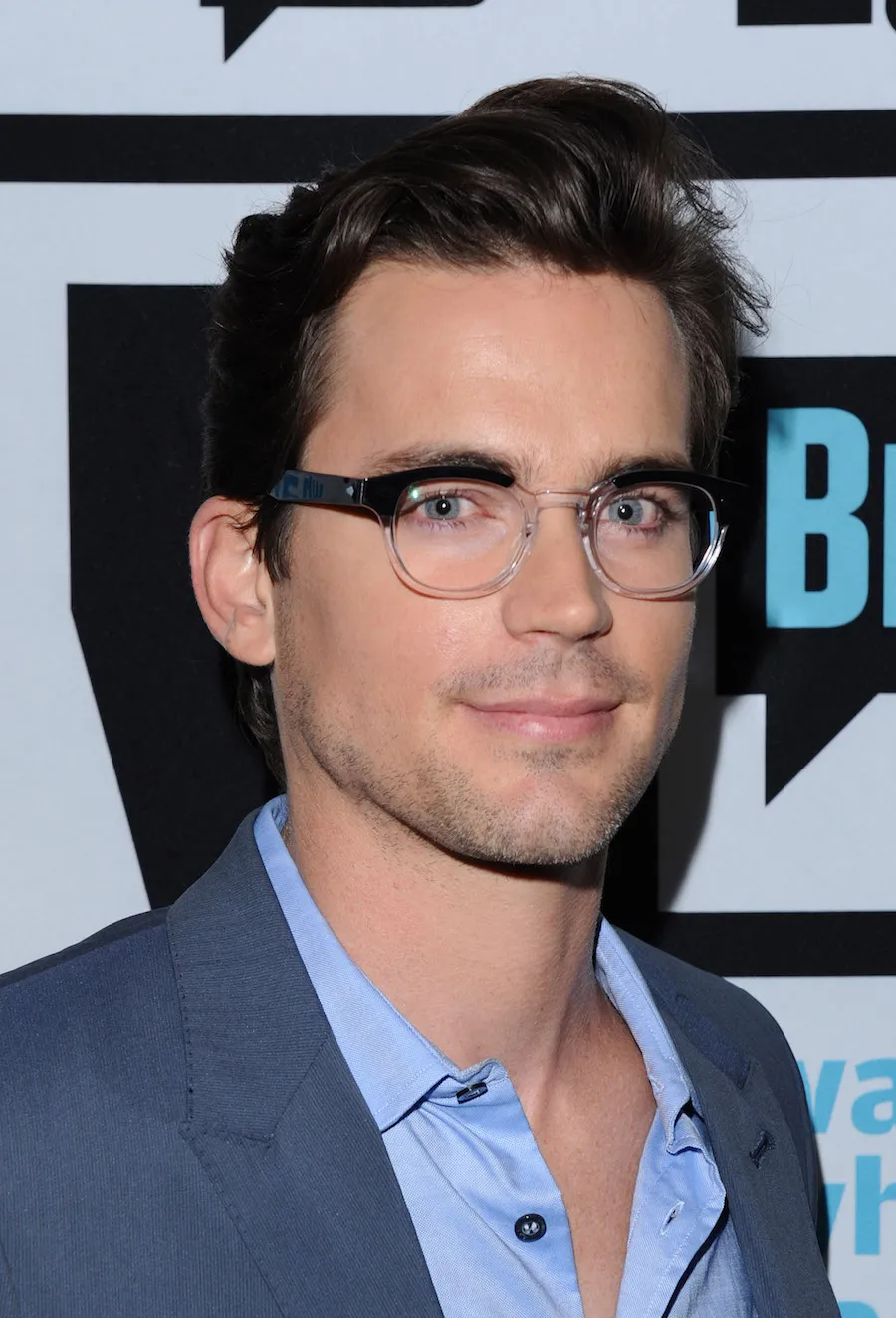 These two-tone wayfarers are the perfect complement to Bomber's blue ensemble (and eyes).
15Idris Elba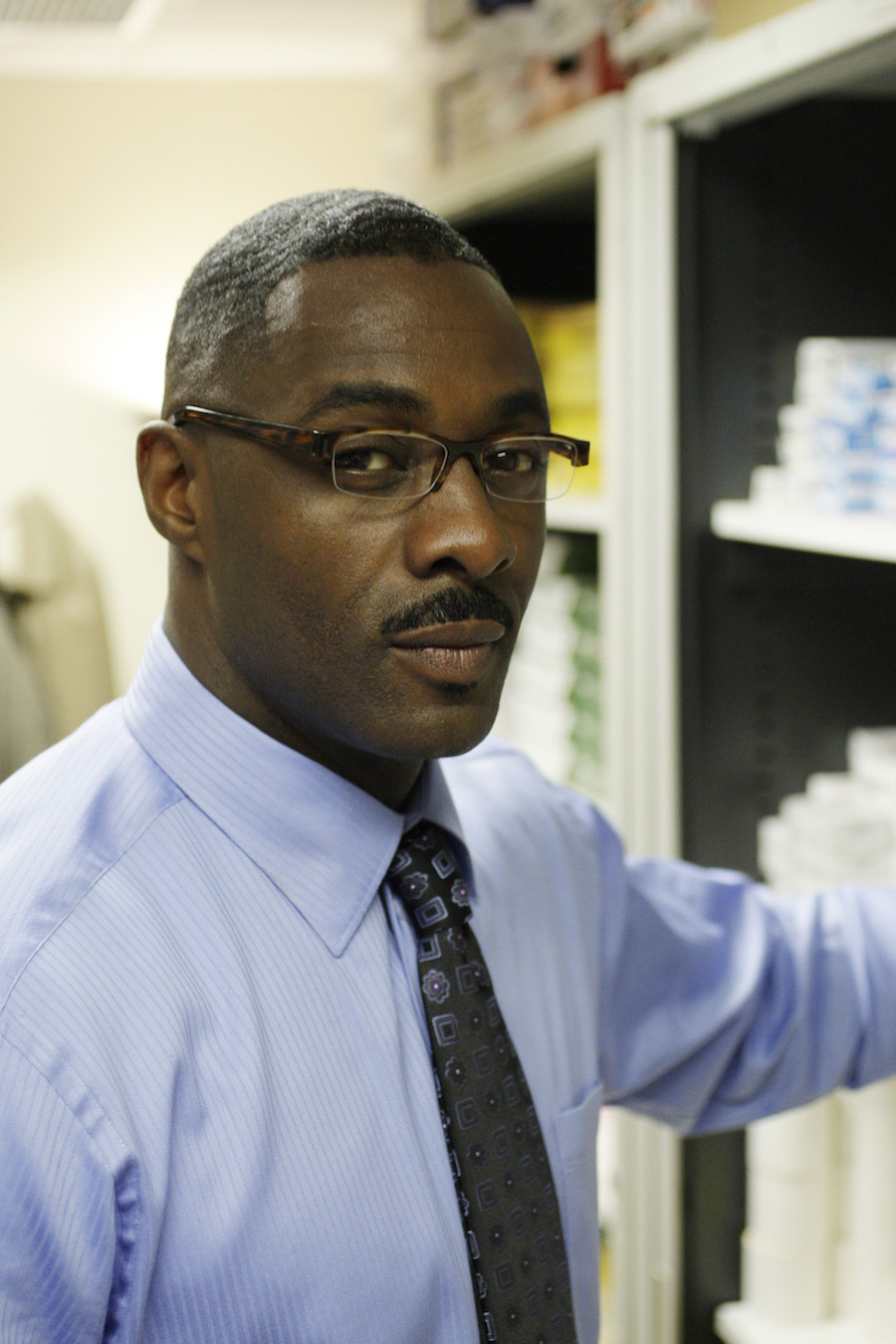 Elba sported these skinny frames while playing the no-nonsense Charles Miner on The Office. Even though his character was meant to be corporate and stodgy, the actor pulls them off almost too well.