Celebrities are responding to Alan Thicke's death, and we're seriously so sad about this loss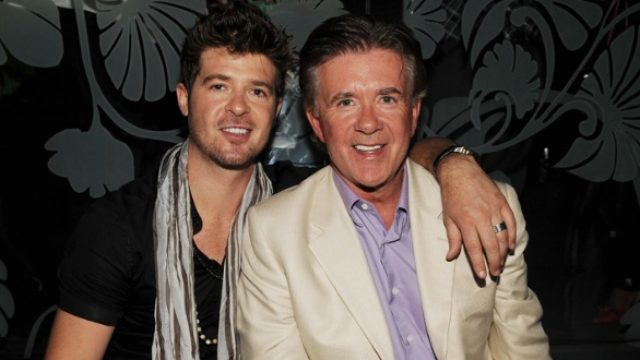 Although the month of December is supposed to be filled exclusively with holiday cheer, we've unfortunately just received some sad news: Canadian actor Alan Thicke (and patriarch of our childhood favorite, Growing Pains) passed away yesterday from a heart attack.
And of course, they continued to watch him in the various TV shows that followed (he was on an episode of Fuller House super recently). Along with these celebs, our hearts are breaking for Thicke's family, which includes singer Robin Thicke and TV writer Todd Thicke.
https://twitter.com/udfredirect/status/808883712230199296
"My heart is heavy. So deeply saddened by the loss of a loving father, talented actor and incredible friend. Alan you were loved by so many and you will be missed by us all. My thoughts and prayers are with the Thicke family."
And Thicke's son Robin posted this emotional tribute to his dad, which melted us completely.
https://www.instagram.com/p/BN_W8pgDBf5
Thicke will be remembered for not only his talent as a performer, but how gracious and humble he was; always full of good humor and respect for his colleagues.
We could literally spend all day updating these Tweets, because outpourings of love for Thicke are coming in by the bucketload.
We're sending SO much freaking love to Thicke's family and friends. We know that Alan's legacy will continue forever. P.S. – if you feel like watching a few episodes of Growing Pains…that's our plan, too.
H/T: Entertainment Weekly