These are the celebrities that other celebs are excited to see on the streets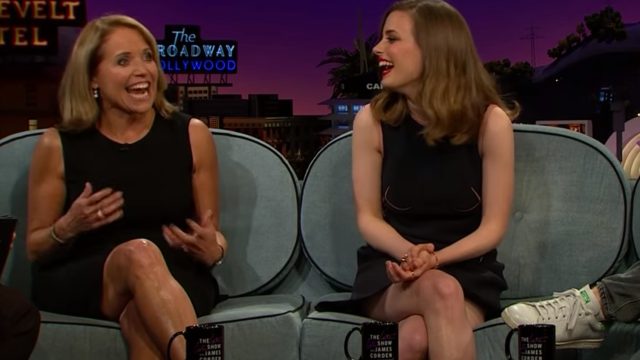 It gets said all the time, but it's true: celebrities really are just like us, especially when it comes to seeing other celebrities. Although people like Katie Couric, Gillian Jacobs, and Anders Holm are famous enough on their own, there are certain people who they can't help but fangirl over if they ever see them on the street.
For Katie Couric, who just moved to L.A., it's people like Luke Wilson and, of course, Adele. She doesn't know how to act when she sees them, and gets too embarrassed to say hi.
Gillian's celebrity obsessions are not as mainstream. She was a self-described theater nerd as a child, so meeting playwrights is always a dream come true. However, like most of us, the ultimate celebrity she wants to spot is Rihanna, but has yet to make it happen.
Anders, unsurprisingly, is a little weirder. The Workoholics actor has very specific people who make him starstruck, like the man whose head explodes in the movie The Running Man.
While all of their celebrity obsessions are different, it's good to know they feel the same. That means if we ever saw any of them on the street and started freaking out, they'd totally understand.