21 times celebrities were almost naked on the red carpet
The red carpet is no place for the fashion meek. There are ridiculously good looks that saunter down a step and repeat all the time, but very few celebrities actually traverse into the most daring red carpet gown category, aka almost naked. Which is what makes the outfits on our list so very special.
Boring, they are not. Forgettable, they could never be. These are the crème de la crème of daring red carpet ensembles, the ones we could only hope to wear in our wildest dreams, but that the women rocking them make look so dayum easy. Of course, Bad Girl RiRi tops the list. She basically wrote the book on daring fashion, and that's one of the many reasons we revere her style. Kim Kardashian and Beyoncé are also in this elite sartorial category, with sultry nearly naked dresses of their own.
Now, a "daring dress" doesn't always mean long gown either, as evidenced by Bjork's 2001 Oscars ensemble. And Miley Cyrus' addition to the list is more chandelier than dress, but we'll take it. Clearly, there are quite a few daring red carpet looks worthy of our praise. Now free to ohh and ahh over the assortment of said dresses below.
1Kendall Jenner, 2019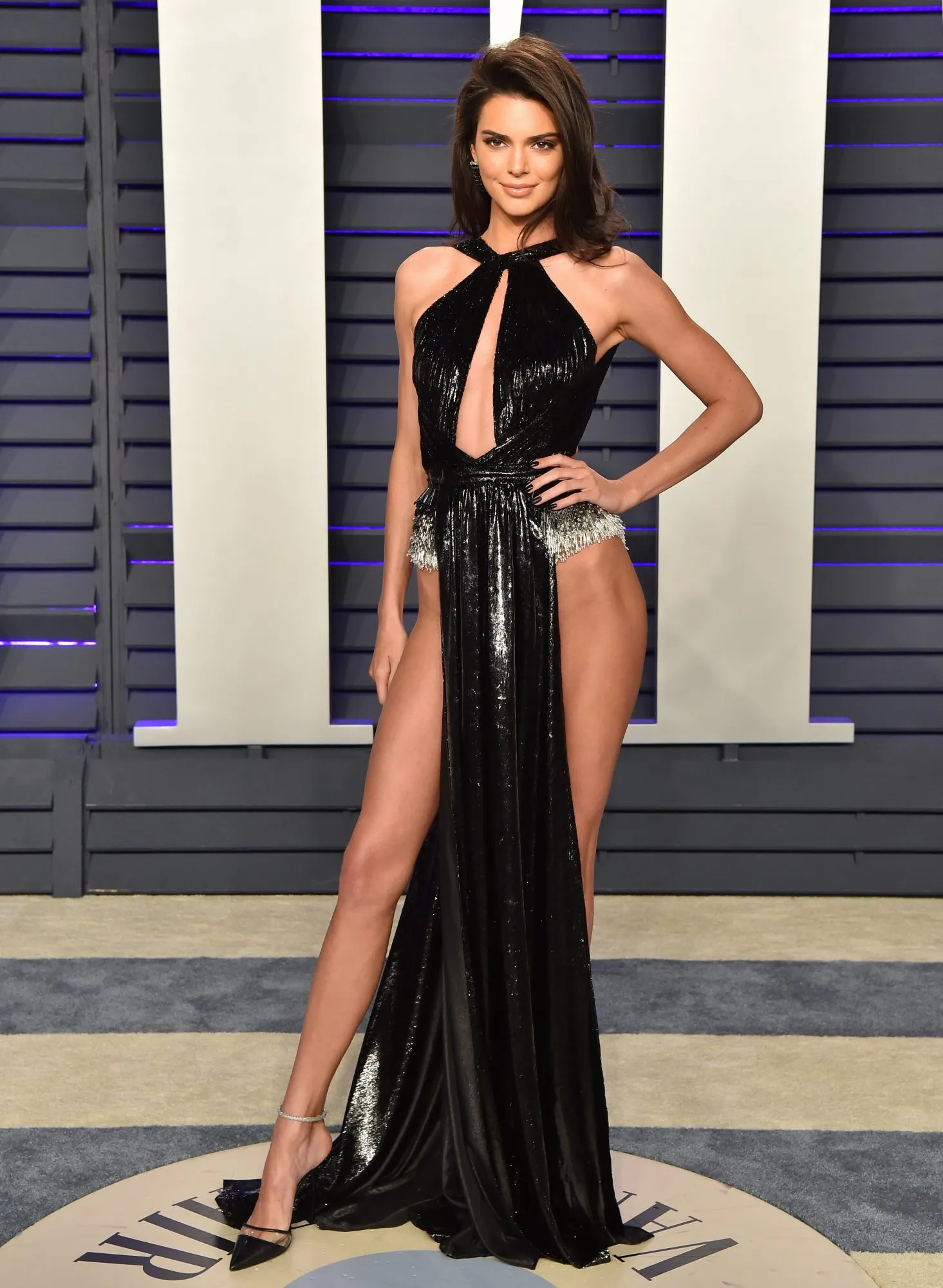 Kendall knows her way around the red carpet, and she left very little to the imagination in her Vanity Fair Oscar Party look.
2Emma Roberts, 2019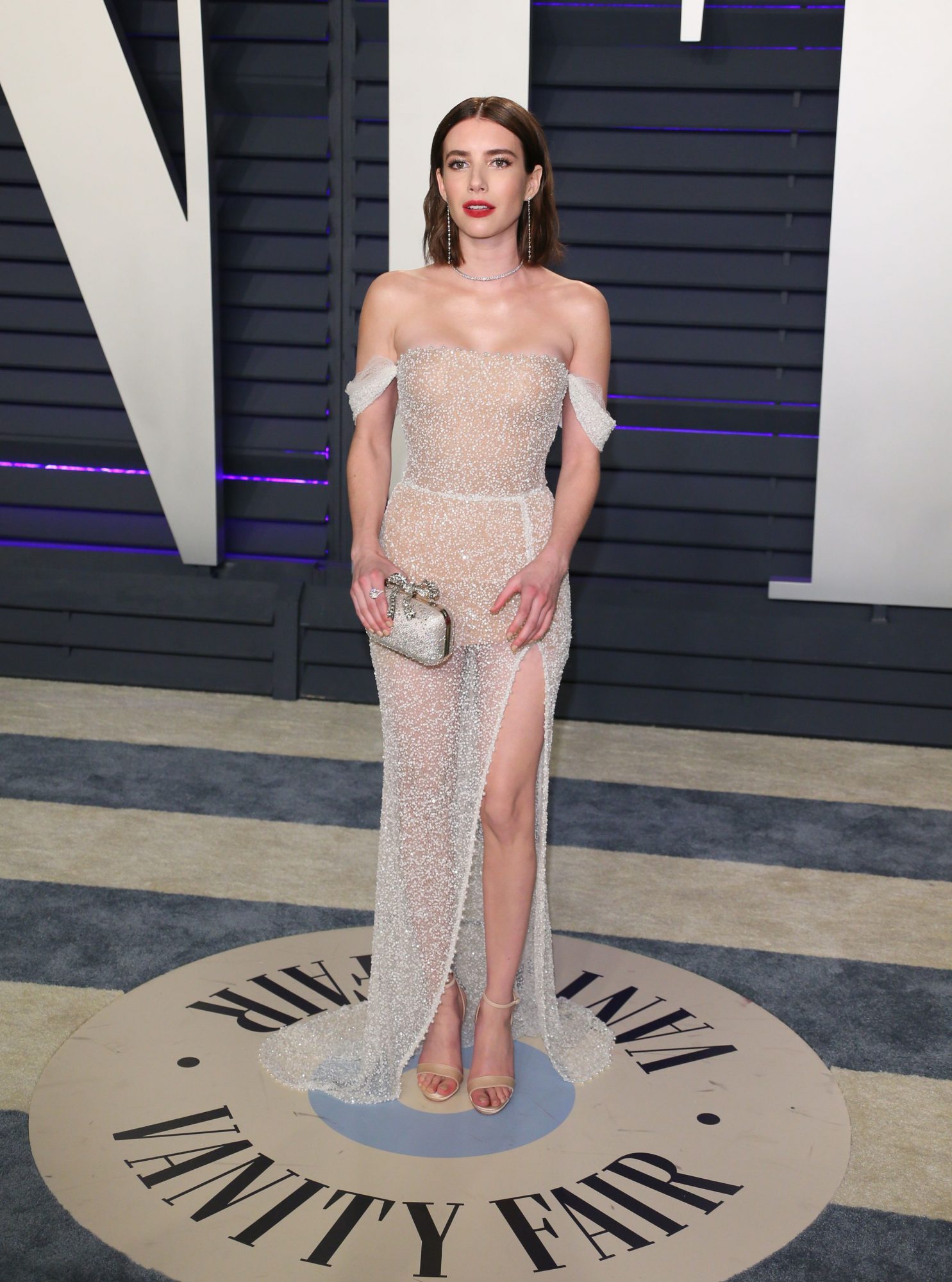 So delicate, so chic—we can always count on Emma to serve a sexy yet classy lewk.
3Alessandra Ambrosio, 2018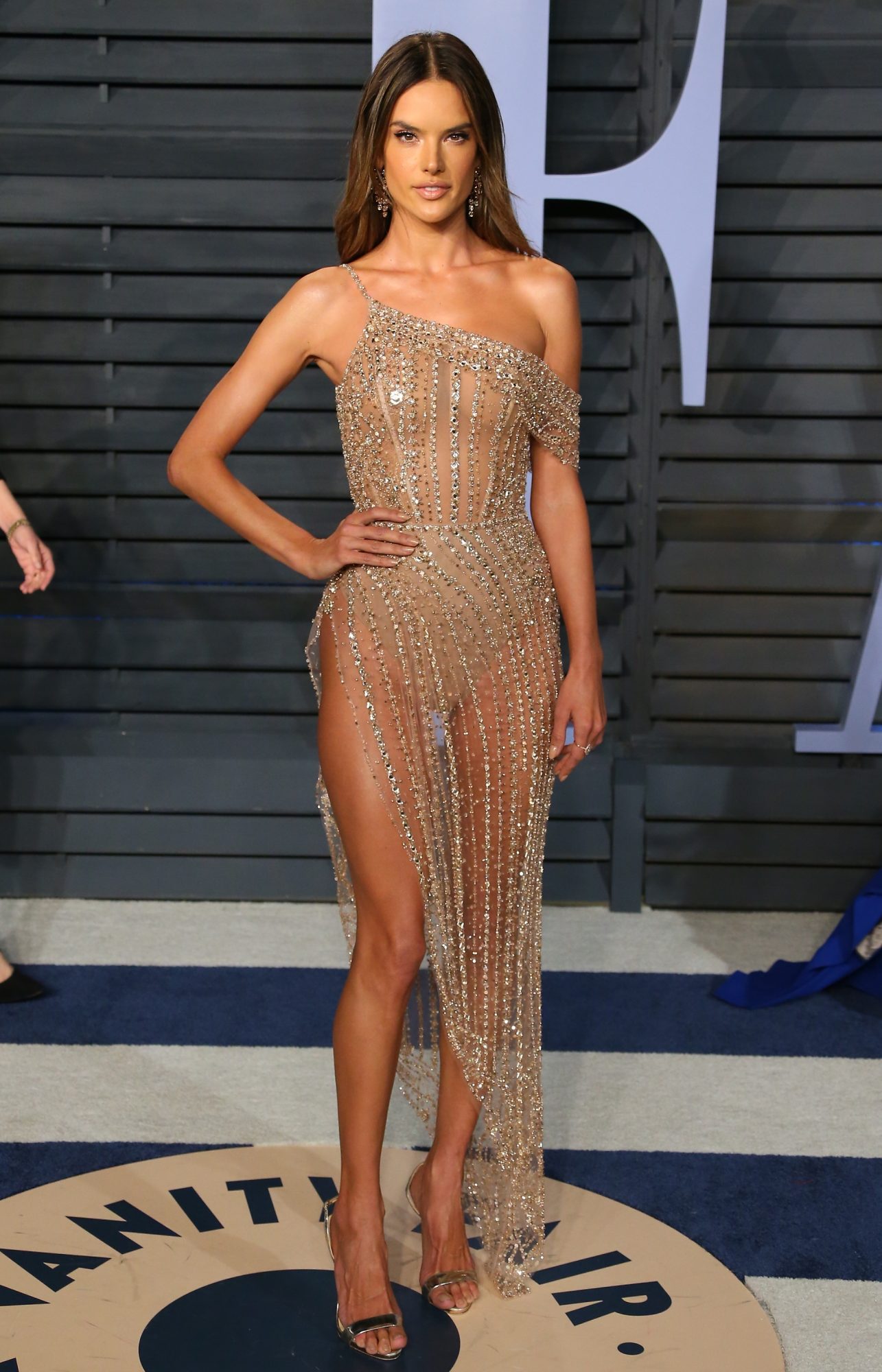 Golden goddess Alessandra is glowing in this gorgeous getup.
4Gabrielle Union, 2017
One leg in and one leg out of this sexy dress is giving us major heart eyes.
5Lady Gaga, 2017
Obviously, Lady Gaga has never been one to shy away from a statement look, and her 2017 Grammy's red carpet ensemble was definitely that.
6Jennifer Lopez, 2017
If you've got it, flaunt it, right? J.Lo definitely lives by this phrase when it comes to her red carpet looks, and we're all about it.
7Rihanna, 2017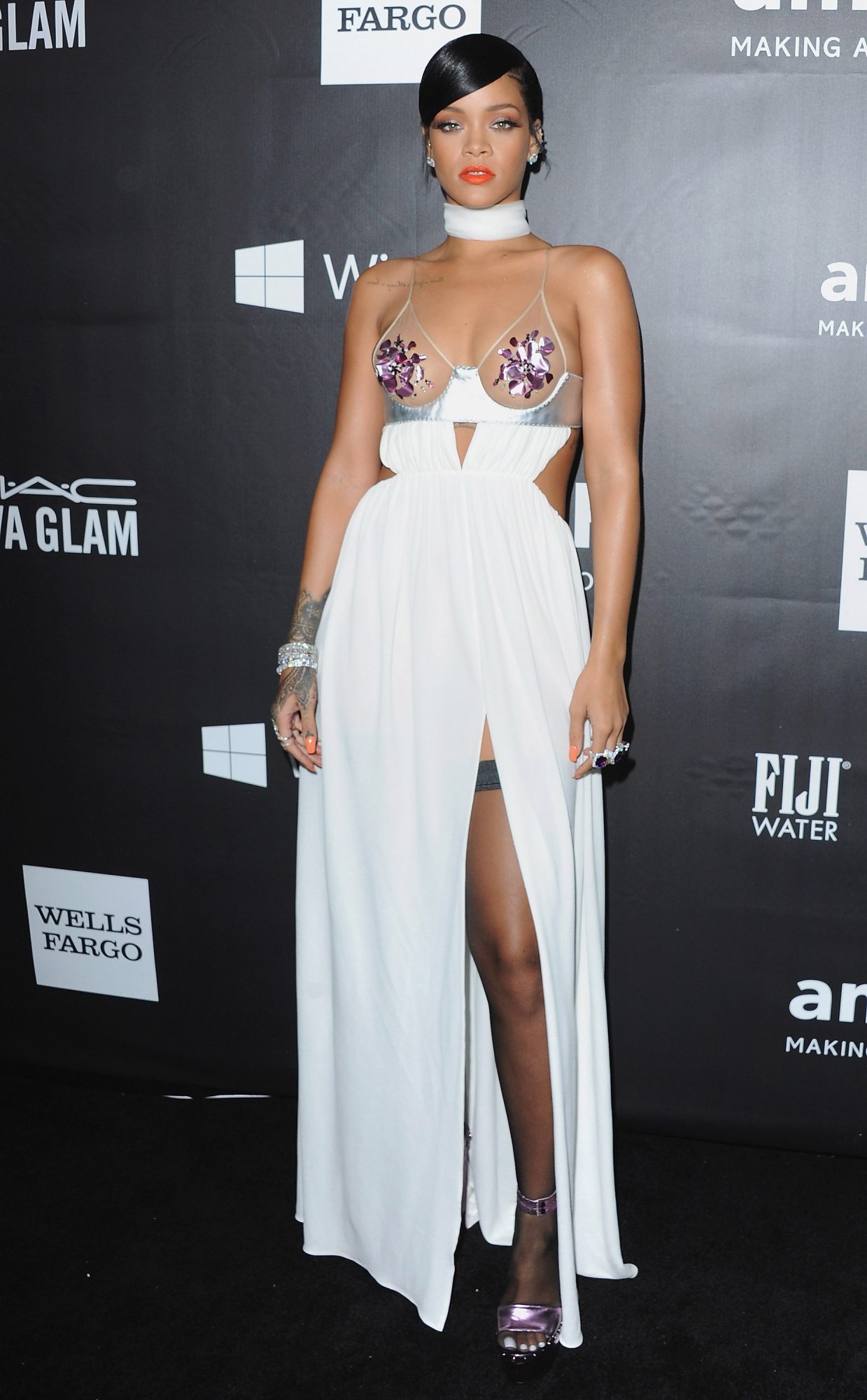 Bad Girl RiRi is the reigning queen of daring fashion, and this Tom Ford bra-gown shows why.
8Bella Thorne, 2016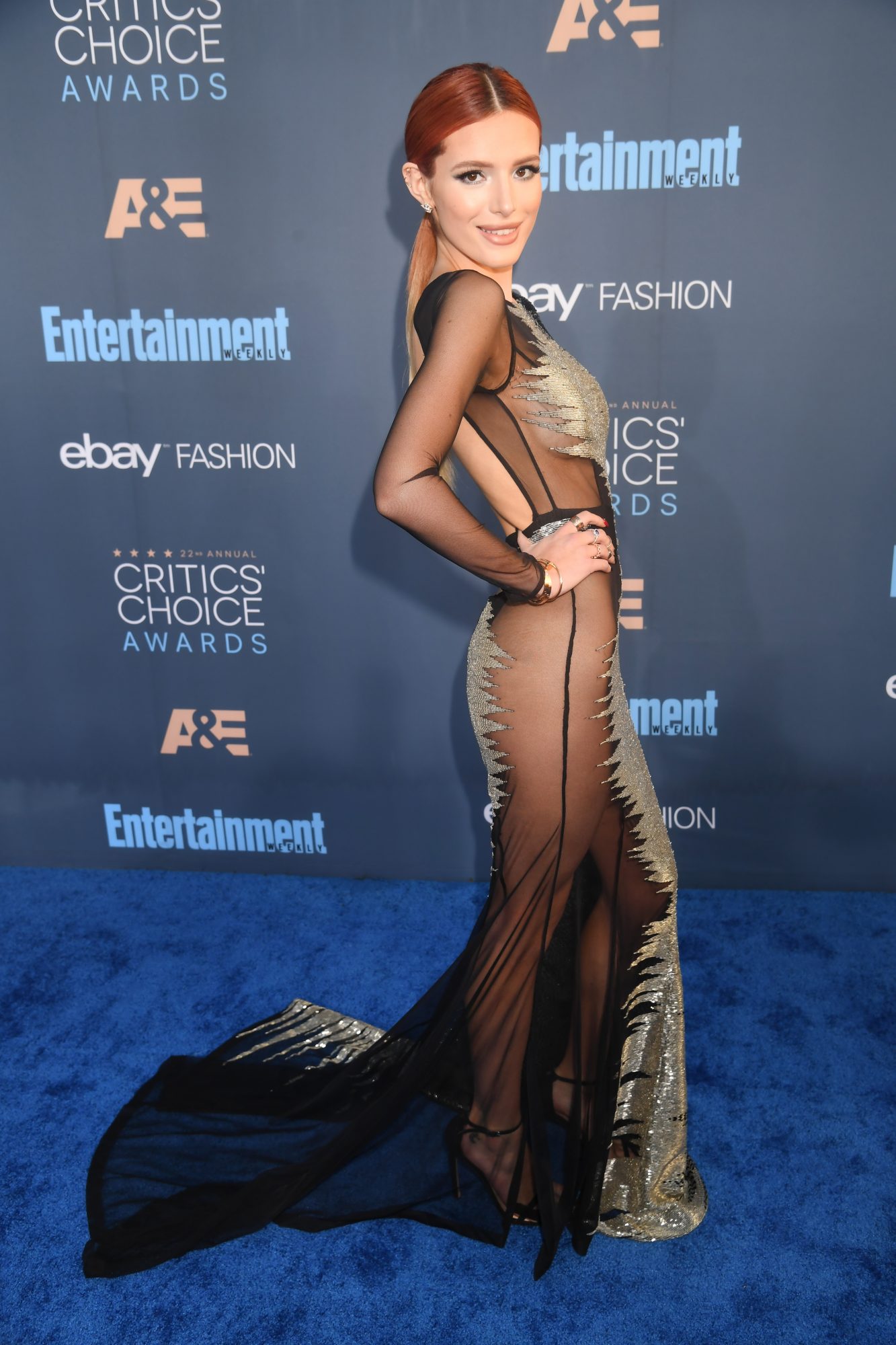 Bella bared it all in this stunning, curve-hugging gown.
9Bella Hadid, 2016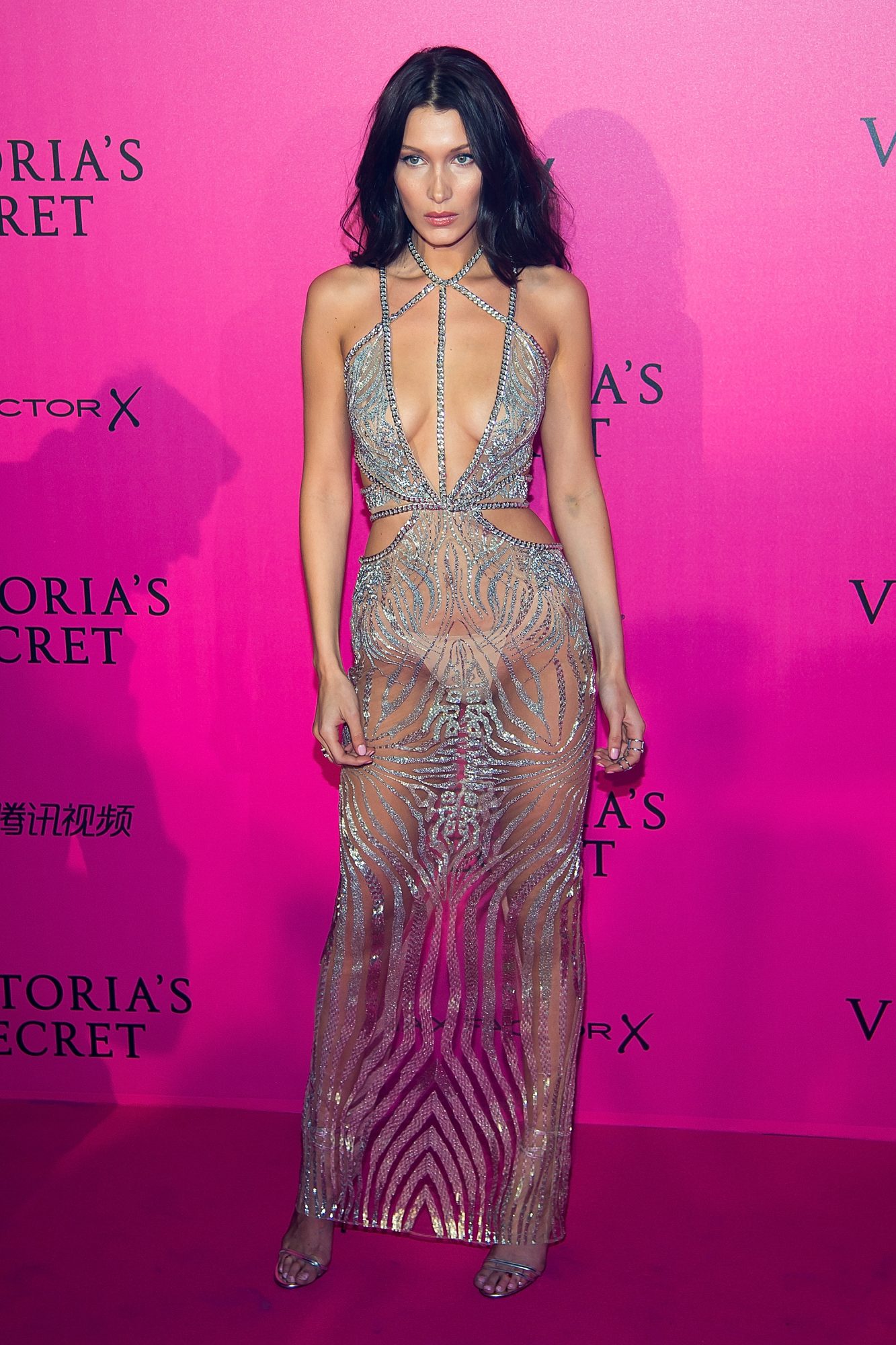 We're getting elegant zebra vibes from Bella wearing these glittery stripes.
10Rita Ora, 2015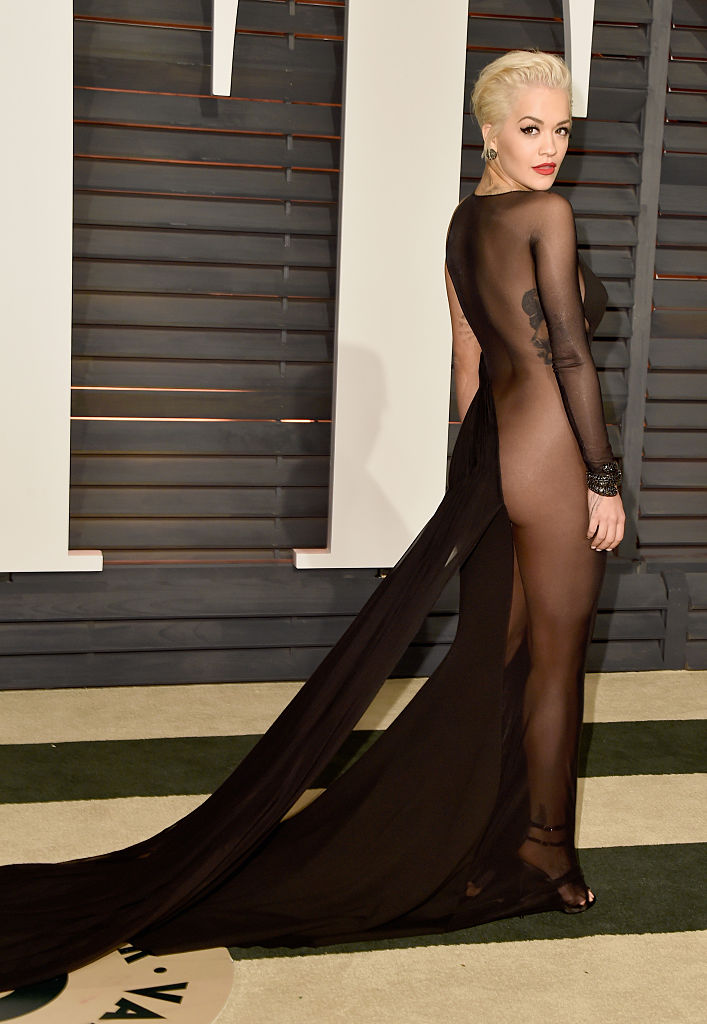 Cue the jaw drop! We can't forget Rita in this Donna Karan number.
11Irina Shayk, 2015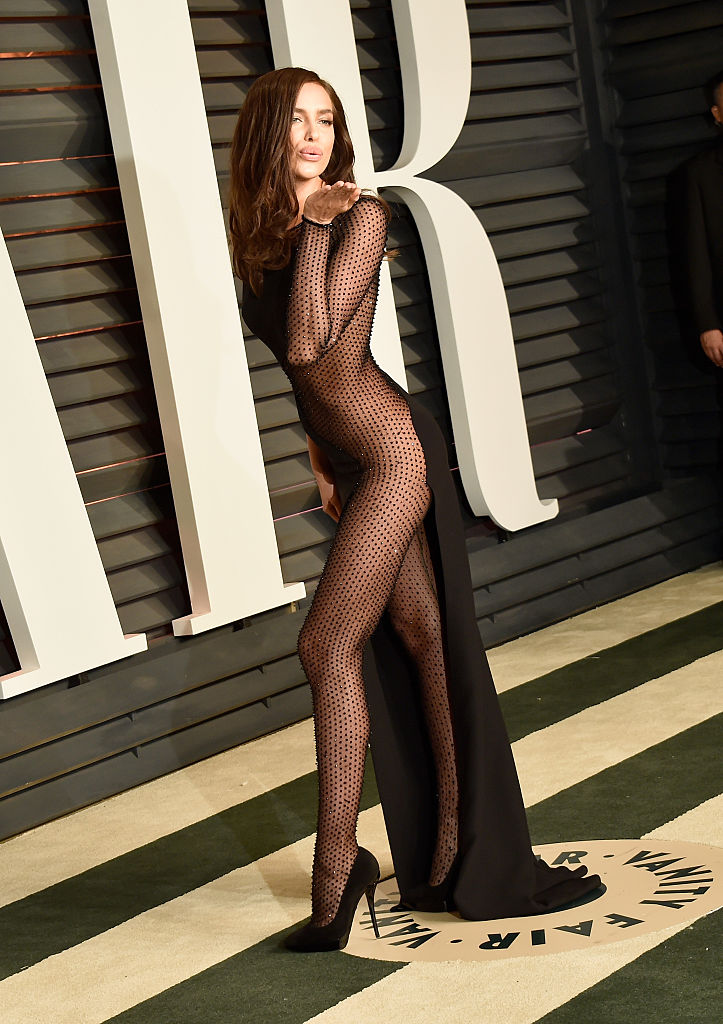 Mwuah! Irina was not afraid to rock it in this slinky Versace jumpsuit-dress.
12Miley Cyrus, 2015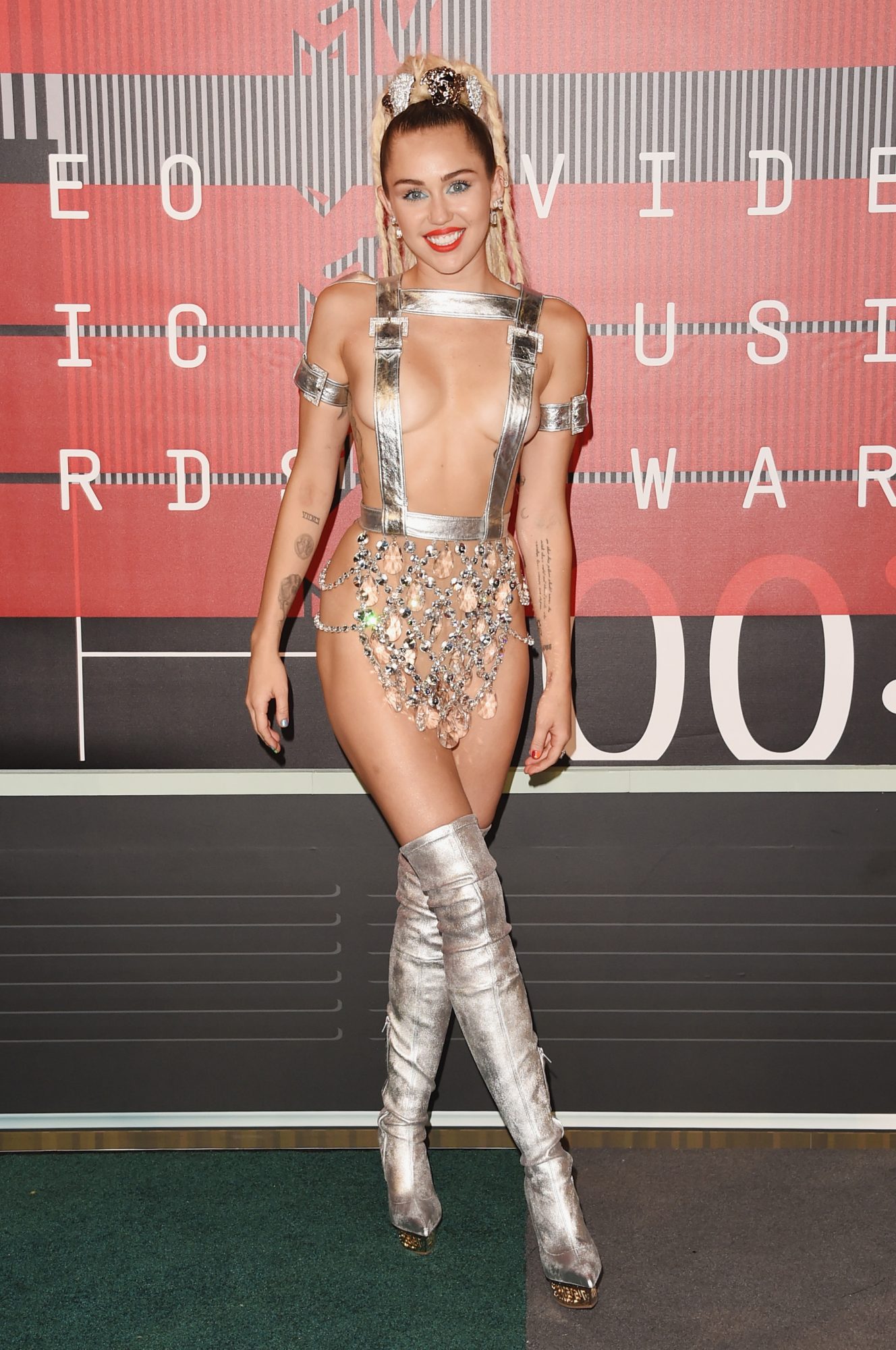 At first glance, we thought this Versace dress was actually a chandelier. Regardless, Miley rocked it.
13Beyoncé, 2015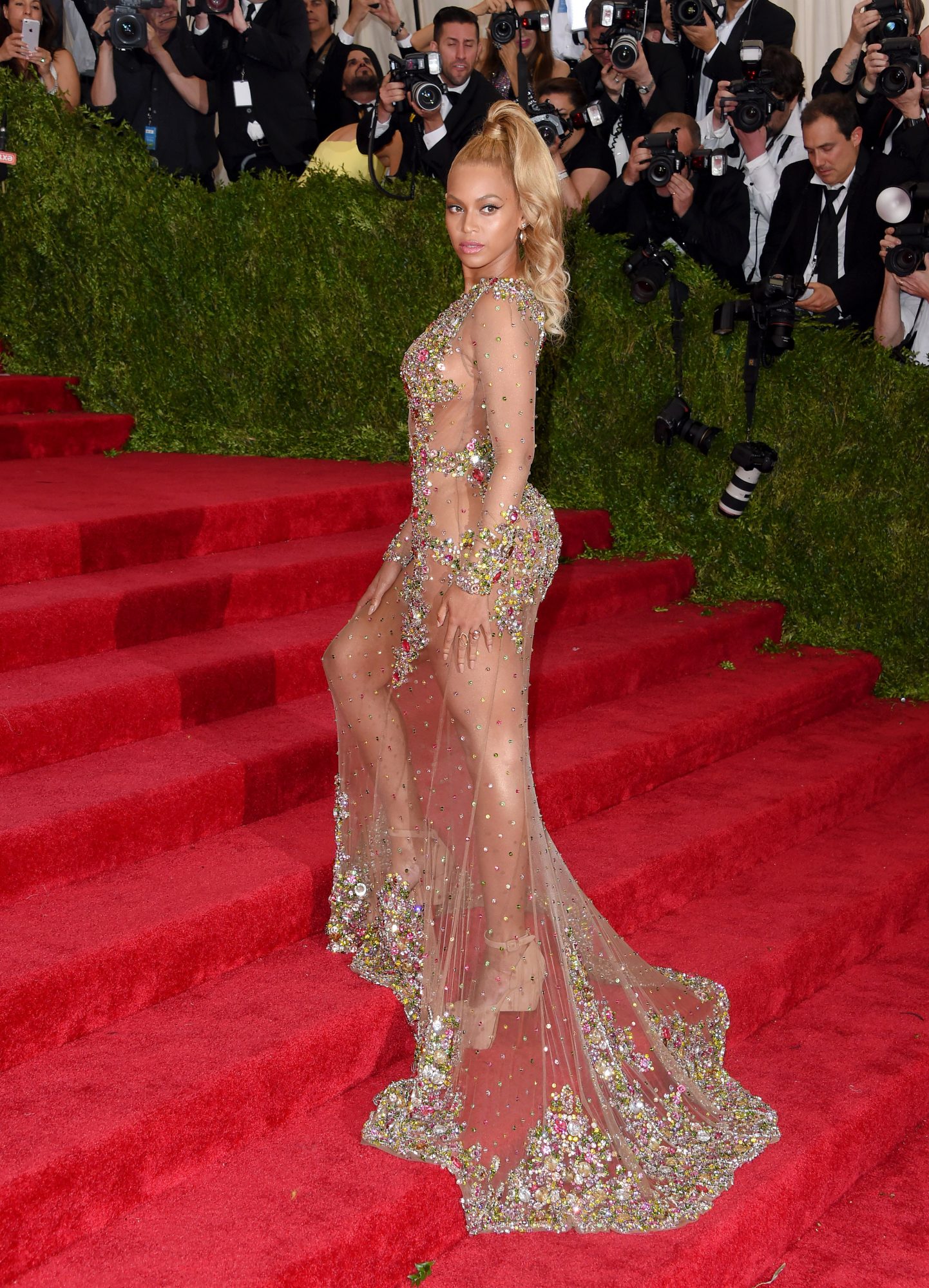 Queen Bey in Givenchy just plain shut. it. down.
14Amber Rose, 2014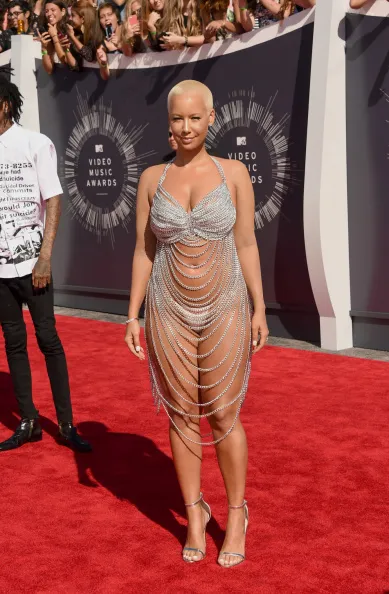 Amber Rose stuns in this chain-link Laura Dewitt dress.
15Rihanna, 2014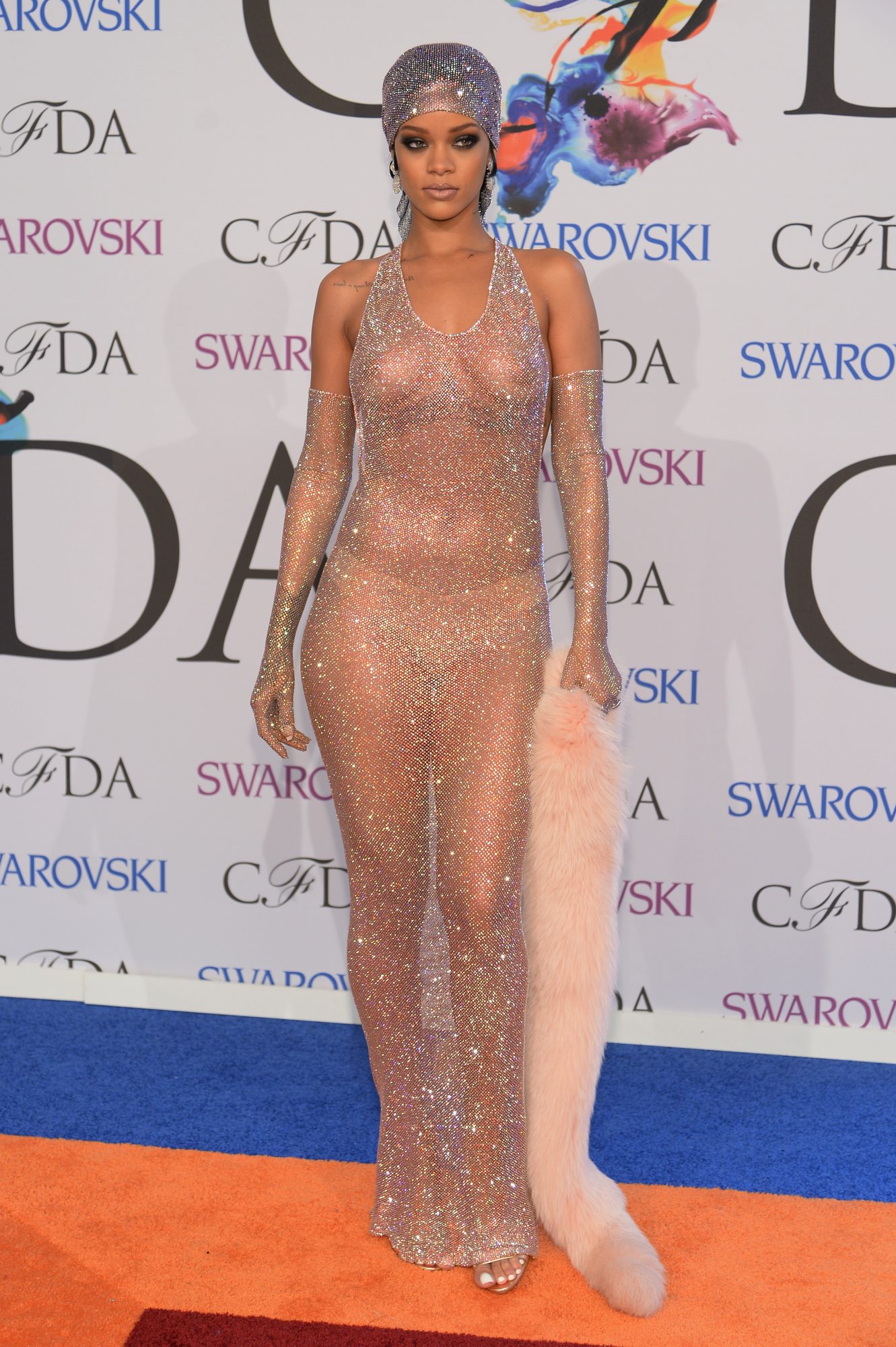 Behold: The most daring red carpet dress of all time, courtesy of Rihanna and Adam Selman.
16Kim Kardashian, 2013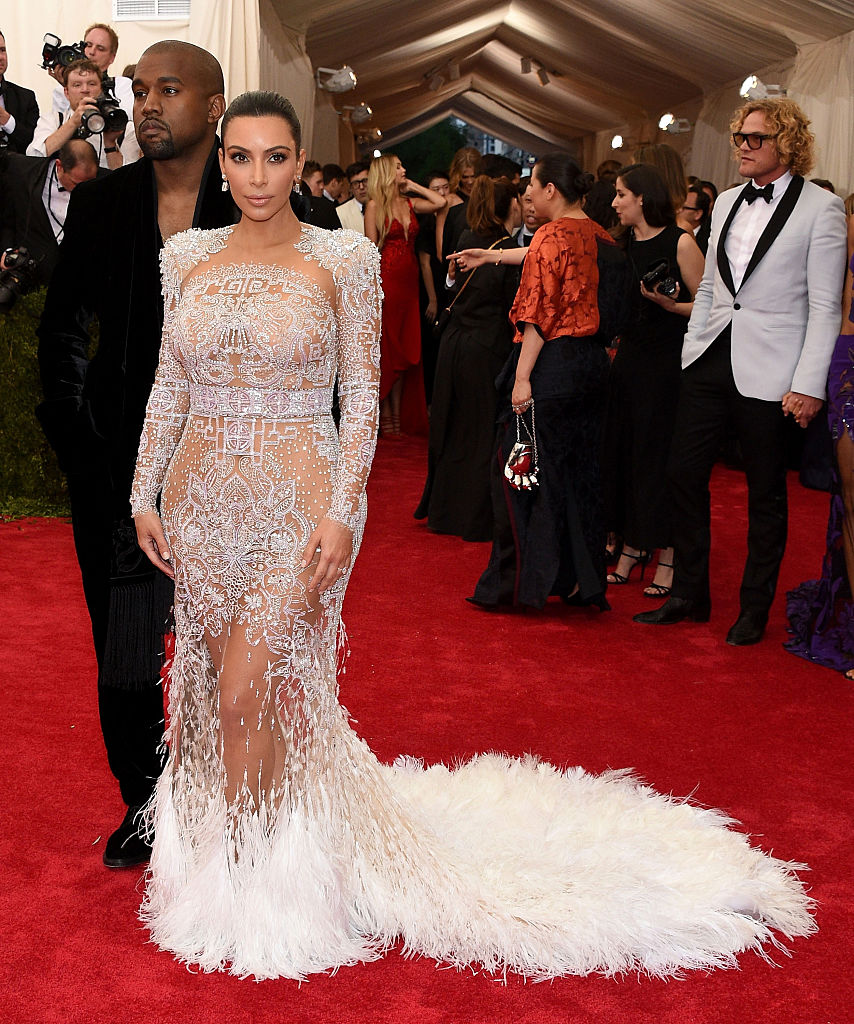 Feathers, crystals, and a whole lot of see-through fabric qualify this Roberto Cavalli design for the best naked dress category.
17Toni Braxton, 2001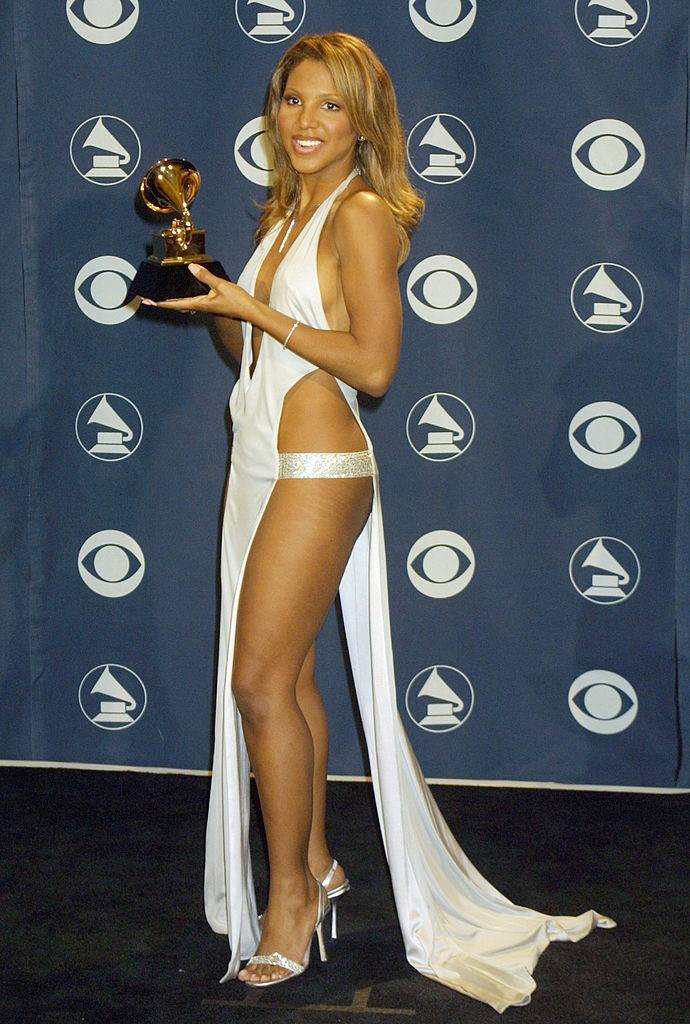 She's a Grammy-winner, and she'll wear what she wants.
18Bjork, 2001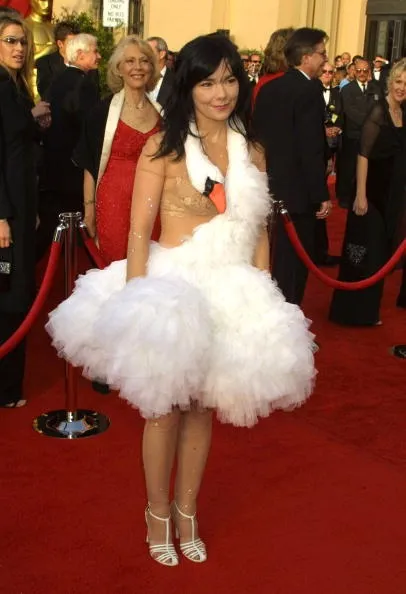 It doesn't get more daring than wearing a swan. (The dress is by Marjan Pejoski.)
19Jennifer Lopez, 2000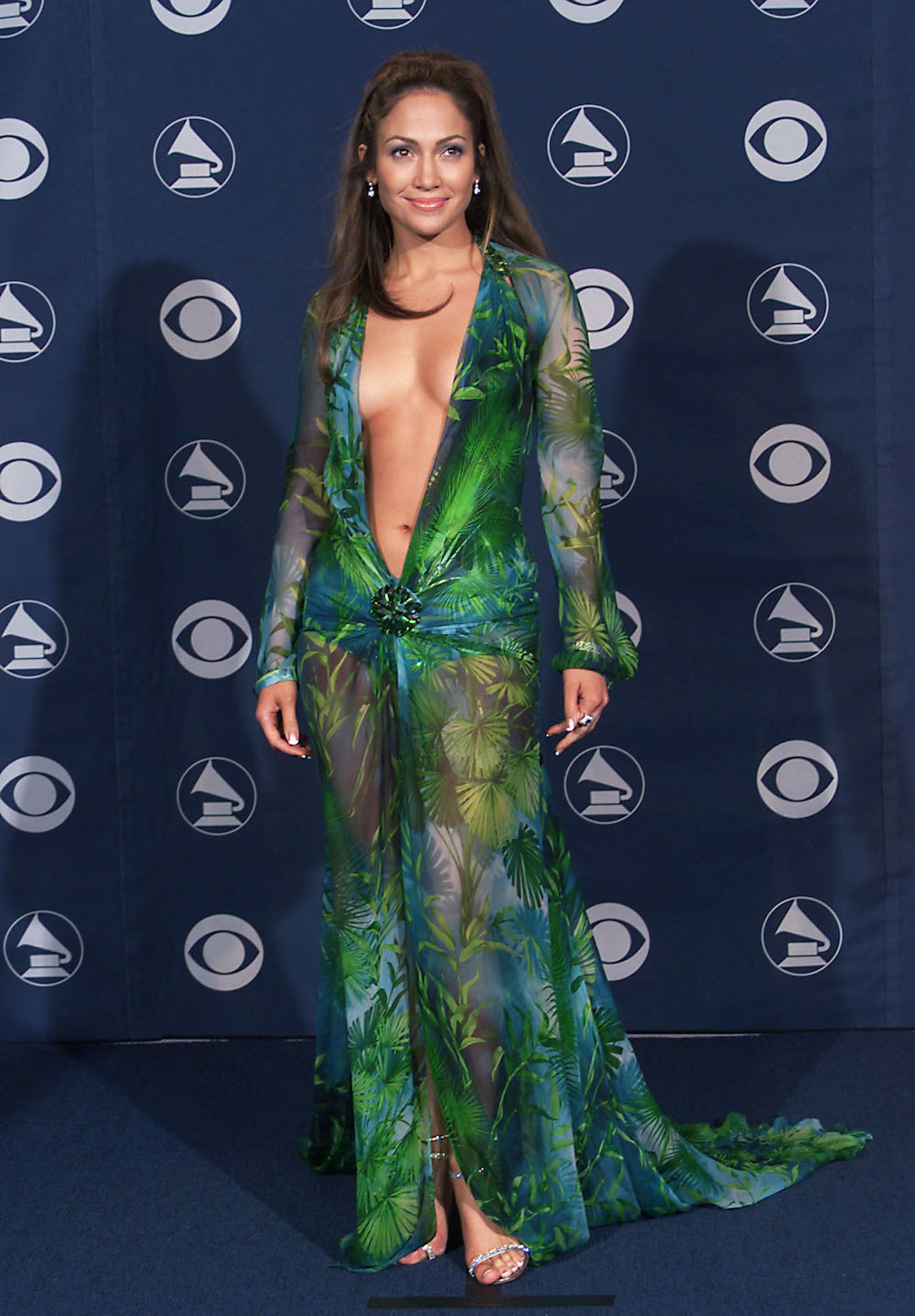 This Versace number is so iconic, they're *still* making repeat versions nearly two decades later.
20Lil' Kim, 1999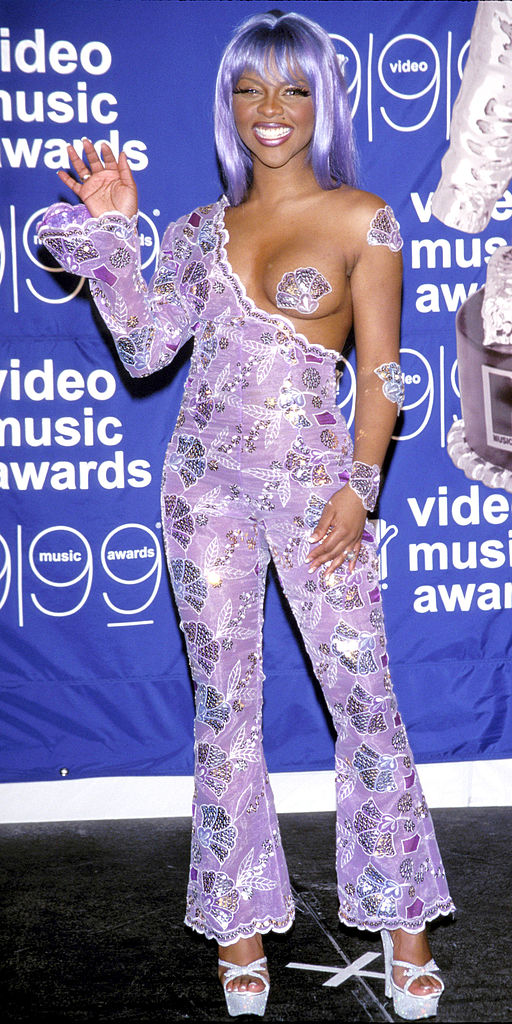 Pasties weren't a thing until Lil' Kim made them a thing.
21Elizabeth Hurley, 1994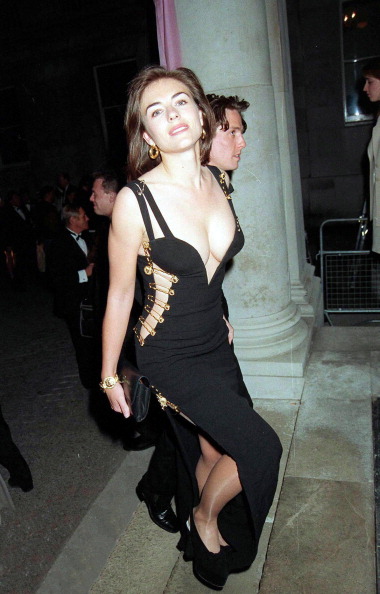 This Versace dress basically created the side cutout trend.
Nearly naked dresses are clearly red carpet showstoppers, and this trend has stood the test of time.