Celebrities loved Lady Gaga's Super Bowl halftime show just as much as we did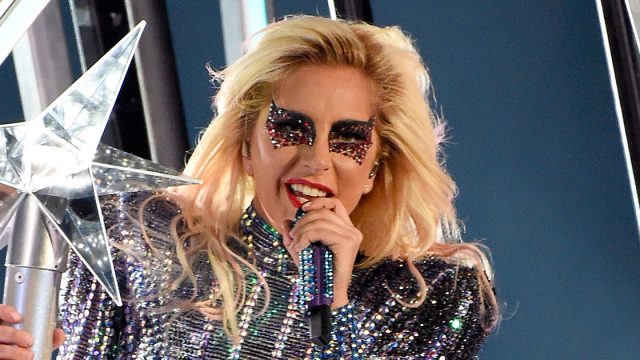 We weren't the only ones that got our lives during the Super Bowl halftime show last night (February 5th) as it that celebrities loved Lady Gaga's performance just as much as we did.
ICYMI, Gaga absolutely slayed her 13-minute Super Bowl halftime performance. The singer jumped from the roof of the NRG Stadium in Houston, Texas, performed hits including "Telephone," "Poker Face," and "Bad Romance," and we all lost our collective chill over it. Then, if that wasn't enough, the New Yorker announced a humungous world tour, which kicks off on August 1st in Vancouver. YAAASS Gaga, come THRU QUEEN.
Well, it seems that celebrities were just as impressed with Lady Gaga's halftime show as we were and they decided to share their appreciation on social media.
Everyone from Katy Perry to former Vice President Joe Biden shared their appreciation of Gaga's powerful and incredible show, with Perry saying what we were all thinking: we need GIFs of that stadium jump!
Ellen DeGeneres, Ryan Seacrest, and Portia de Rossi, who were having a Super Bowl party, also showed some love, too, as did Hillary Clinton who proved that she's a Little Monster.
Similarly, many, many fellow musicians gave the singer some shoutouts.
Gaga's BFF Tony Bennett also sent the cutest message.
Given that Gaga has now made the jump to fabulous actor, Hollywood stars also showed her some love, including Chris Pratty who was particularly impressed with the singer's performance.
https://twitter.com/udfredirect/status/828417222032900097
false
It's so lovely to see so many people supporting what must have been a nerve wracking but incredible experience for Lady Gaga. And we love that the singer now only showed off her amazing talent, but also spread a message of inclusivity and love throughout.