Our favorite celebrities are leading a Stand for Rights ACLU benefit on Friday, and we wouldn't miss it for the world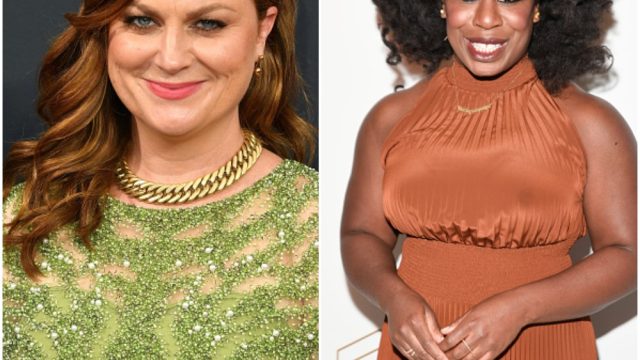 There's some major star power coming to the world of activism this Friday March 31. Starting at 7 p.m., you can stream an event called Stand for Rights: A Benefit for the ACLU on Facebook Live. A band of talented celebrities are gathering to raise awareness about the racial issues the permeate our country at the moment, and it's something you definitely don't want to miss.
This ACLU benefit is being called a "historic event marking the first time in history people have something productive to do on Facebook on a Friday night." Sounds pretty important, doesn't it? That's because it is. Celebrities like Amy Poehler, Uzo Aduba, Tracy Morgan, Jon Hamm, Padma Lakshmi, Tituss Burgess, Alec Baldwin, and Zosia Mamet (phew, the list goes on!) are getting together to help the ACLU fight for equal rights for everyone in America.
During the broadcast, you'll be able to see videos produced by Funny Or Die, which will surely give you a few laughs. But the main purpose of this live telethon is to raise money for the ACLU and teach everyone about the important work the ACLU is doing, because it's crucial for everyone to get involved.
"Our work in the courts is essential right now to hold off the worst of the abuses," ACLU Executive Director Anthony D. Romero said in a recent statement.
"But it is also the collective will and tireless actions of 'we the people' that serve as a bulwark against unconstitutional and wrong-headed policies and executive orders. By supporting our work through this telethon, we can fight even harder to defend the rights guaranteed by our Constitution, Romero said.
That is definitely something we can get on board with. Tune in on Friday night to Facebook to watch this momentous ACLU benefit take place. We'll be there!