Celebrities are furious about the Cyntoia Brown ruling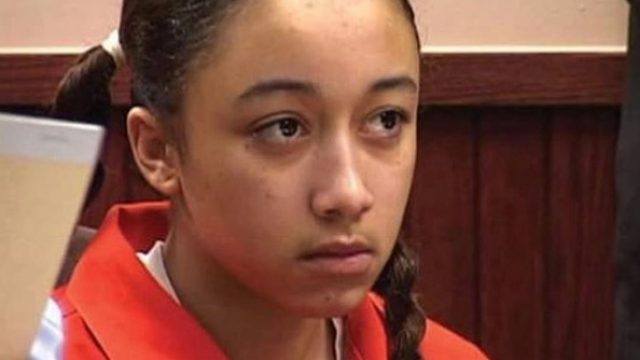 In 2004, then 16-year-old Cyntoia Brown was arrested for killing 43-year-old Johnny Mitchell Allen in the state of Tennessee. Brown was living with a 24-year-old man named Cut Throat who had forced her into sex slavery and was selling her body for money. This was how she eventually found herself in Allen's home, where the older man was allegedly acting scary and erratic.
Afraid for her life, Brown shot Allen with a gun she kept in her purse. And today, November 21st, Brown was sentenced to 51 years in prison. Brown — who was legally a child at the time and had faced years of sexual and physical abuse — will not be eligible for parole until she is 67 years old.
Now, many celebrities and everyday people alike are voicing their outrage over Brown's sentence.
The hashtags #FreeCyntoiaBrown and #JusticeForCyntoia are trending all over social media today.
https://twitter.com/udfredirect/status/932967686140841984
false
A documentary about Brown's case, entitled "Me Facing Life: Cyntoia's Story" premiered in 2011 and even helped to change local Tennessee laws involving prostitution and the sentencing of minors — now only people over the age of 18 can be charged. However, many are arguing that the change in law came too little, too late. Kim Kardashian West has even said she would call her personal lawyer to see what can be done to bring justice to Brown.
We will be monitoring this situation closely.