So many celebrities are reacting to Debbie Reynolds' death, because the world has truly lost a treasure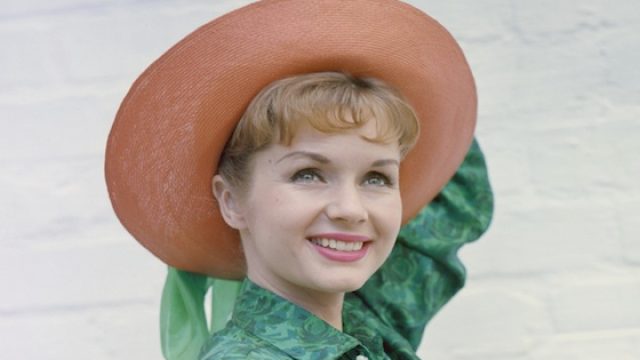 This year has seen so very much talent leave the world. From David Bowie, to Prince, to this week's Carrie Fisher, and now Fisher's mother, the iconic Debbie Reynolds. The Hollywood legend inspired so very many creative people in the entertainment industry, and celebrities have been reacting to Reynolds death all across the internet.
When so many of us think of old Hollywood talent and glamor, we think of Debbie Reynolds. And almost any one among us who has ever had aspirations to sing and dance on a stage (or let's be real, just danced around on a pretend stage in our bedrooms) did so because we had seen Reynolds dancing across our screens in the musicals of our childhoods.
So it doesn't come as much surprise that so many in Hollywood — the people who actually became the performers we know and love, are reeling. Here's just a little of what they had to say:
https://twitter.com/udfredirect/status/814292653453910016
Reynolds was a woman who clearly touched the lives of so very many people and inspired so many of the performers we know and love today to follow their dreams. In a week of so many losses, we're reminded of what Anne Hathaway wrote about the loss of George Michael (which also was a mere few days ago…what a freaking year).
"We have had to mourn so many legends this year...Remember, their light can never go out if it helped you find your own."
We couldn't have said it better ourselves. R.I.P. Debbie. We love you so much.
H/T Perez