In celebration of Cher's birthday, I recreated her signature eye makeup look from the '70s
It's time to celebrate the one and only Cher. The legendary singer turns 71 years old tomorrow, and she's still turning heads and dropping jaws with her smart, sassy self. Cher was ahead of her time, especially when it came to beauty and fashion. While not all of her looks stand the test of time, I've always loved her daring, give-no-effs style. Whether she was sizzling in a peek-a-boo bodysuit with a leather jacket or rocking bell bottom denim jeans with a plunging top held together with strategical knots, Cher marched to the beat of her own drum.
Cher is a total badass. Not only is she still as glamorous as ever, but she continues to use her voice — whether it's for singing or sharing her political views on Twitter — and I can't help but admire her even more for that.
While no one can truly copy Cher, I wanted to recreate one of her iconic eye makeup looks from the '70s. Scrolling through images of the legendary singer and actress for inspiration, I noticed a trend — Cher loved her bold lashes and purple eyeshadow.
See what I mean? Absolutely stunning.
In order to really channel the one and only Cher, I enlisted the help of AmiClubwear, Secret Extensions (I had long hair like Cher, but recently chopped it all off!), and Lulus — so not only was my makeup on point but so was my outfit.
Let's get started, shall we?
Step 1: Apply purple eyeshadow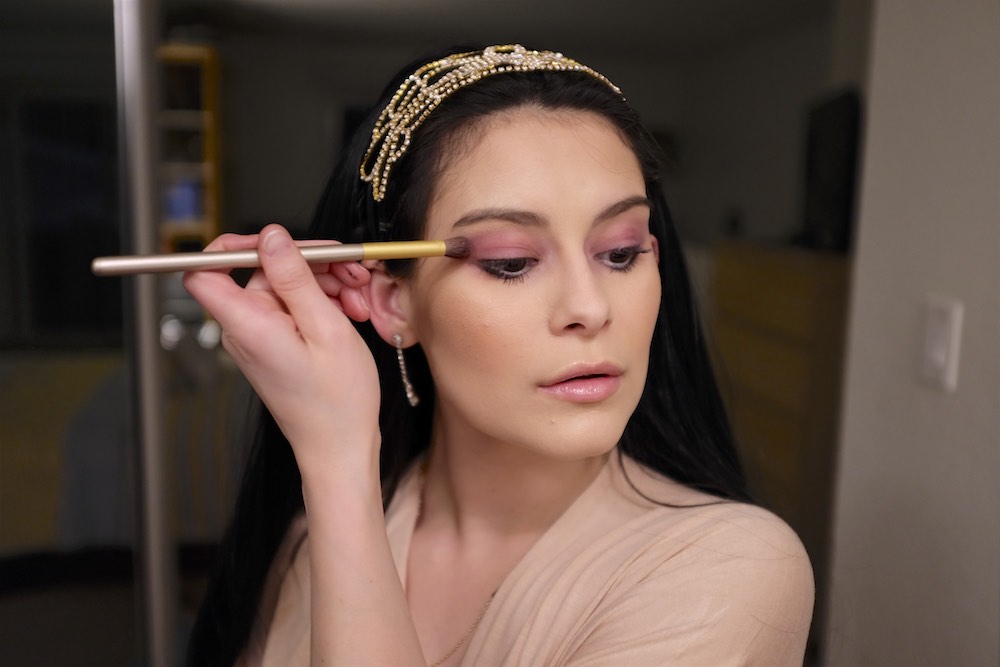 For this look, I wanted to focus on my eyes. To get that purple smoky eye Cher rocked, I used L'Oréal's Color Riche Eyeshadow Quads in Violet Armour ($8.99). For my crease, I mixed the two bottom shades, and after I applied the two top colors to my lid. As you can see, I already have mascara and eyeliner on my lower lash line, I normally do this before if I know I'm going to apply a lot of shadow that way I can just blend it into my lash line if there's fall out. I'll get to that part next.
In case you're curious about what I used for my base, I applied my tried and true Urban Decay Naked Skin foundation ($40), L'Oréal's True Match Lumi in Rose ($12.99), Wet n Wild's Mega Contouring Palette ($4.99) Benefit's Hoola Matte Bronzer ($29), and Nars Blush in Orgasm ($30).
Step 2: Apply white eyeliner and mascara on your lower lash line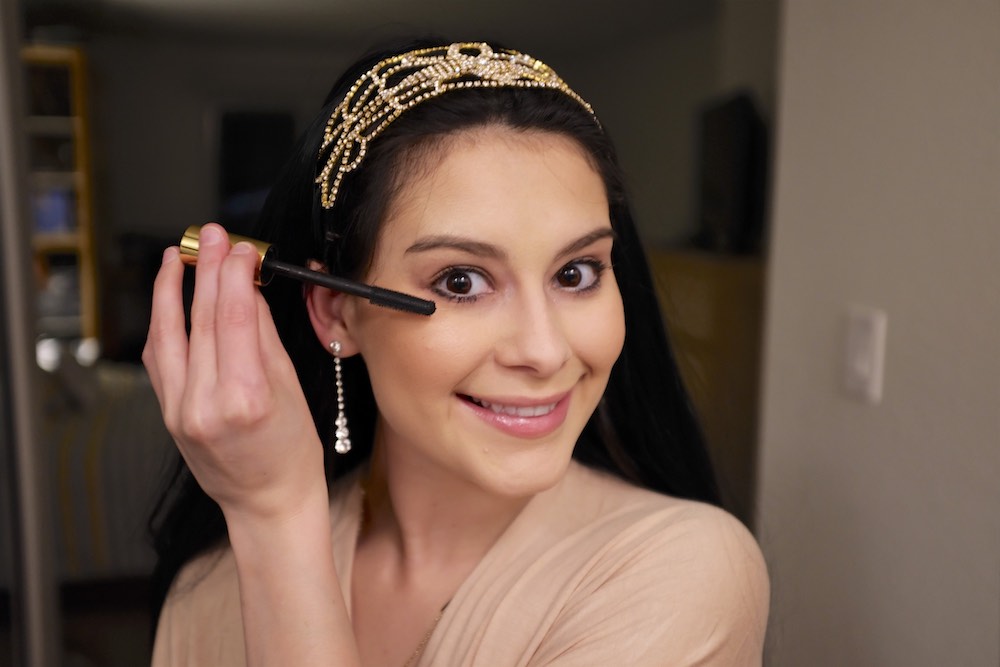 Cher had bold lower lashes! She definitely made her eyes pop more than any other feature. To achieve this, I applied e.l.f's eyeliner in white ($1) on my lower lash line. This opens up the eyes and it will make your mascara look dramatic. I noticed in a few pictures that Cher applied a dark brown liner in her outer corner area of her lower lash line, so I used Wet n Wild's Color Icon Kohl Liner Pencil ($.99) in Pretty in Mink. After, I applied Tarte's Maneater Mascara ($23).
Step 3: Apply eyeliner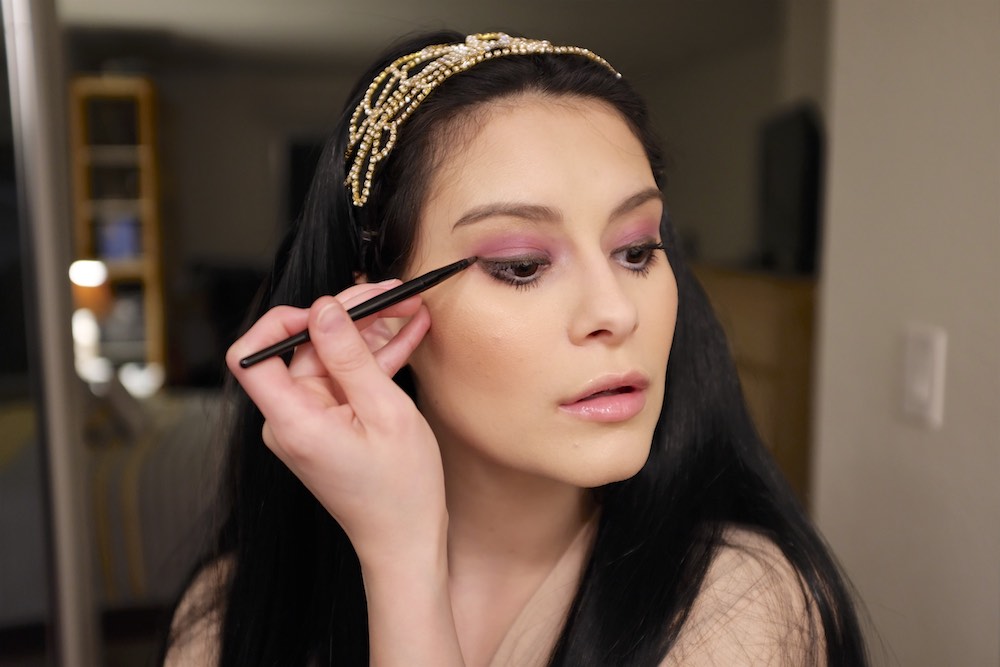 For liner on my lids, I used Maybelline's Eye Studio Gel Liner ($8.99) in the brown shade. I love that this eyeliner comes with a brush, so it was easy to create a small cat-eye. I noticed that Cher connected her wing to her lower lash line liner, so this brush was handy. After, I applied one coat of mascara using the same Tarte product that I did for my lower lashes.
Step 4: Apply fake lashes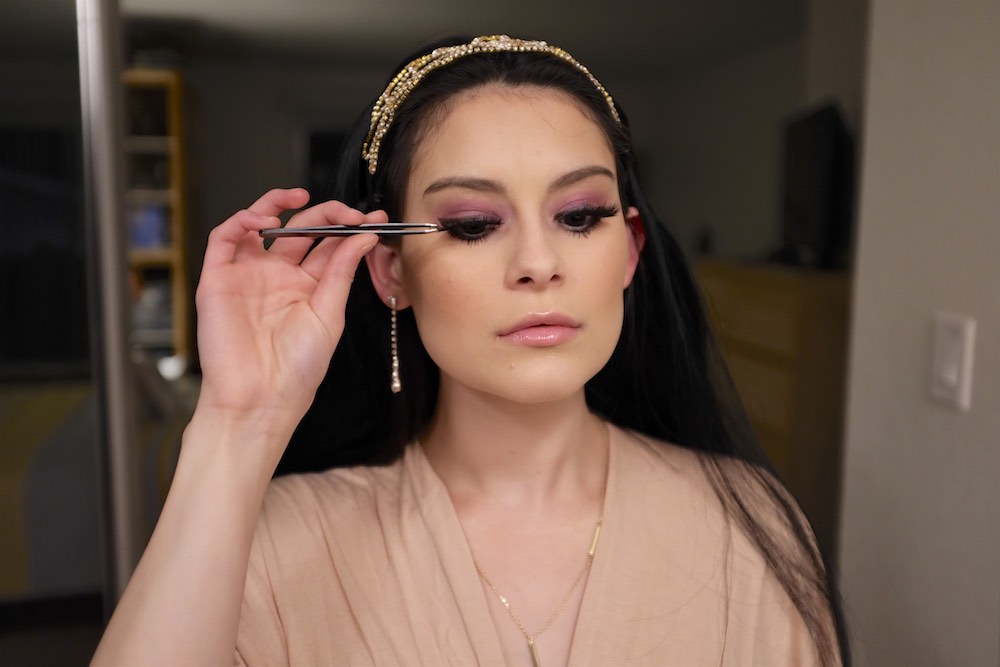 So there's no way I could achieve va va voom lashes with mascara alone, and again, Cher loved her dramatic lashes. So to achieve this look, I applied Lilly Lashes in the style Arika ($29.99). I am not the best applying falsies, so this definitely took me a while, so don't get frustrated if this happens to you too. However, if fake lashes aren't your thing, two or three coats of Too Faced's Better Than Sex Mascara ($23) would be best.
Once I was done, I slipped into something more glam.
Trying to sing like Cher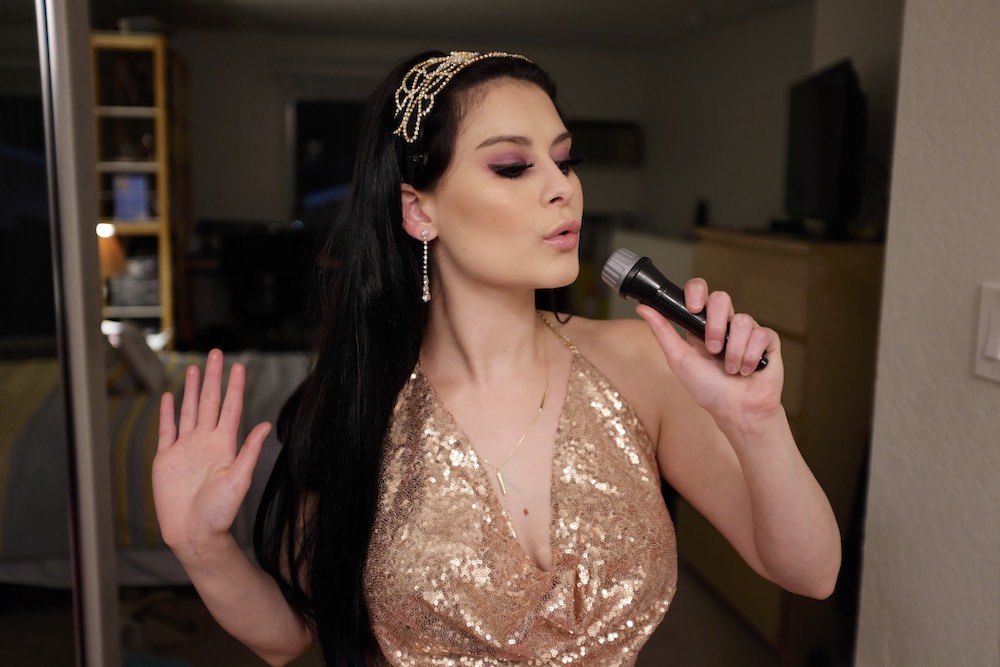 Strike a pose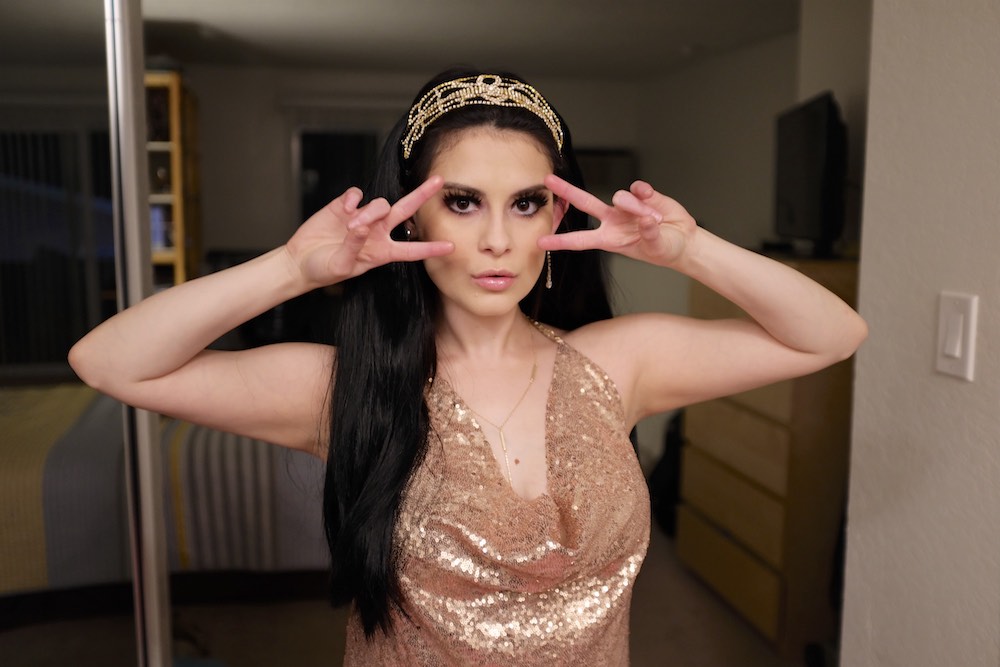 While I felt ultra-glam in this ensemble, I honestly commend Cher for wearing this on the daily back in the '70s (and who knows — maybe still?) because this was a statement-making piece that made me feel a little out of my comfort zone. Kudos to Cher for making me "Believe" that I could rock dramatic lashes with an equally dramatic outfit.