I've learned that it's okay to celebrate both my stepmom and my late mom on Mother's Day
For me, Mother's Day has always been bittersweet. It's a day that has reminded me of how much I've lost — but also how much I've equally gained. Losing my mom at a young age was difficult, and my memories of Mother's Days with her are blurred. In pictures of the two of us, it looks like every day was Mother's Day (and not in the style of those tired TV ads  that repeat over and over again). We were just that close — so it's hard not to think of her when that second Sunday in May rolls around.
In the months after losing my mom, other amazing women came into my life in a bigger way than ever before — from aunts and cousins, to family friends, to moms from school. They were all there for me and my dad in an incredible way — whether they were bringing us home-cooked meals, driving me to Ballet class, or braiding my hair.
But I was still lacking someone who would be there in a way that only a mom could.
I had no one for those moments of sage (and often unwanted) advice, tough love, inside jokes, wisdom, and inspiration. Don't get me wrong — the women around me embodied all of these qualities, but it was just… different. I saw them here and there, but there was no real consistency in my life. I didn't know it at the time, but I needed someone who was going to be there throughout all of it.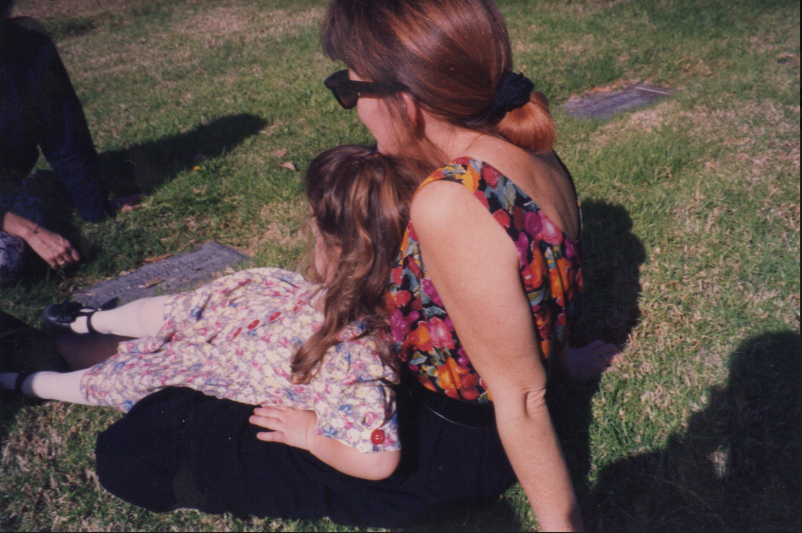 This all changed when I met my future stepmom one fateful summer's day.
At first sight, Tracy and her two kids were just our neighbors. And though we started as neighbors, we became friends, and, in time, we blended our two families together.
When I was 10 years old, Tracy and my dad were married in our backyard. On a beautiful California day in March, the five of us dressed up, hopped in a black limo, and drove along the the cliffs before the ceremony. I remember feeling excited, happy and scared of the unknown, all at once. The last time I was in a limo was the day of my late mother's funeral. I was younger then, but still felt confused about where I was headed.
The day of the wedding was memorable and lovely (and a success, for the most part)—everyone had a great time, no one fell into the pool, we ran out of food, but ordered a bunch of pizzas. And I felt special knowing that I had helped Tracy pick out her wedding dress for this big occasion; it seemed like a good sign, and something that would bond us together.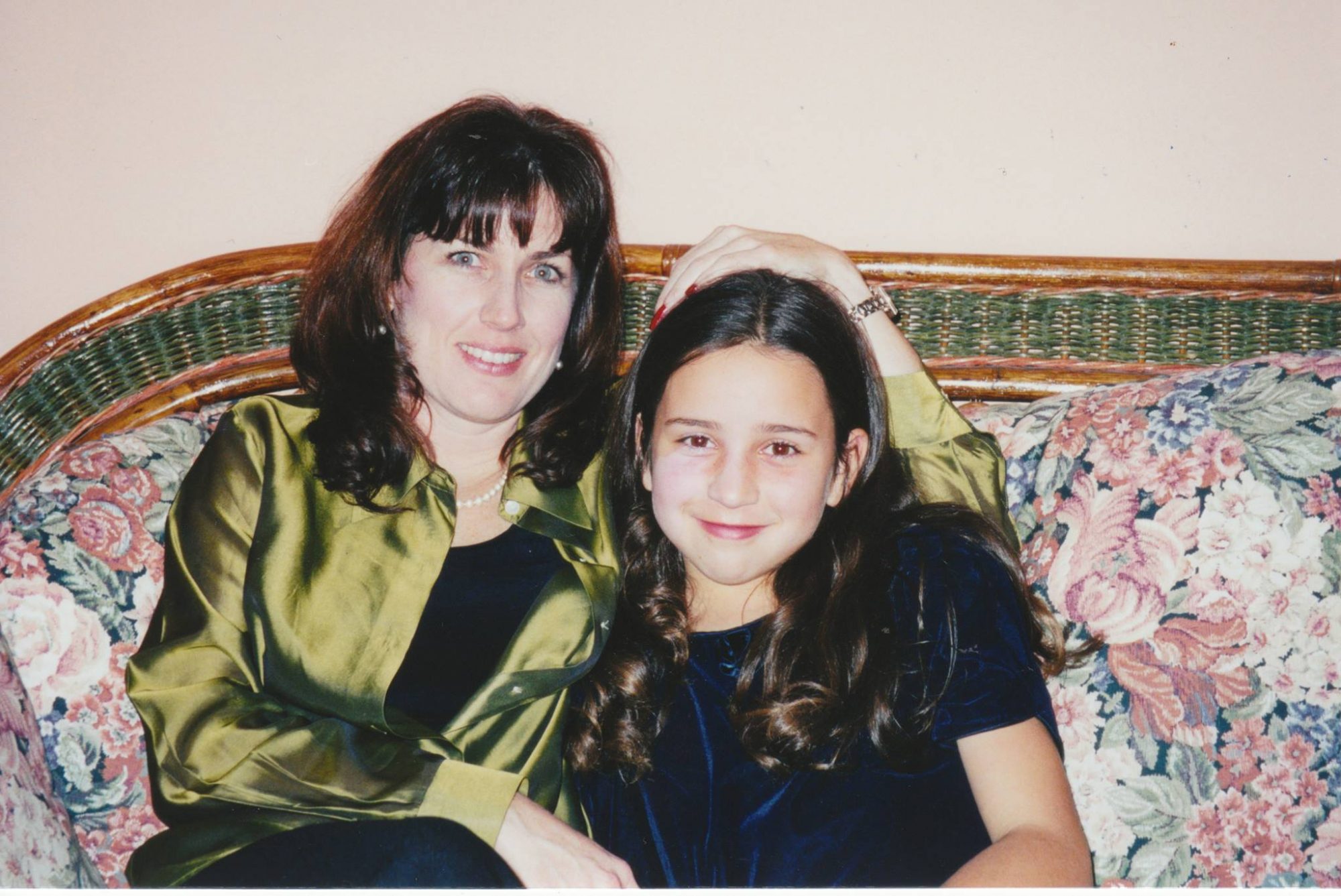 Before we officially became one family, we all spent lots of time together — from dinners on a regular basis, to movie outings, and more. But the particularly significant moments for me were the ones I spent with my soon-to-be stepmom. She wasn't just the cool neighbor — she was comforting and filled a void that was missing in my life. The time that I got head lice during a production of A Midsummer Night's Dream, she was the one who combed through my hair and made an otherwise traumatic experience super fun. And that time when I wanted to skip a dance class to make a lemonade stand, she was the one who advocated for me.
Even before we had to navigate our relationship as mother and daughter, she was there for me, reminding me how much fun could be had — even in life's weirdest moments.
I experienced a rollercoaster of emotions when my dad told me that he was marrying Tracy.
I should have seen it coming — we spent nearly all our time with her and her kids. I loved hanging out with them; they were already like a part of the family. I was surprised by the news, and then surprised that I was even surprised. I started crying, thinking about what this would mean.
How would this impact the memory of my late mom? Would Tracy replace my mom? What would I call her? Tracy? Mom? Stepmom? How would I explain this to my friends?
It all seemed very complicated and confusing.
It was around this time that I started going to therapy. Nearly 20 years and many tearful therapy sessions later, I still don't have it all figured out. But talking to someone helped me work on my relationship with my late mom, and on my relationship with Tracy.
I now understand that there's no "right way" to blend a family.
There's no perfect formula. And luckily for me, Tracy has been so open, loving and helpful through it all. When I talk about her she's my mom, but when I address her in person, she's Tracy. It may seem strange, but that's just how it is.
She's been the leading female figure in my life, and I truly can't imagine my world without her in it.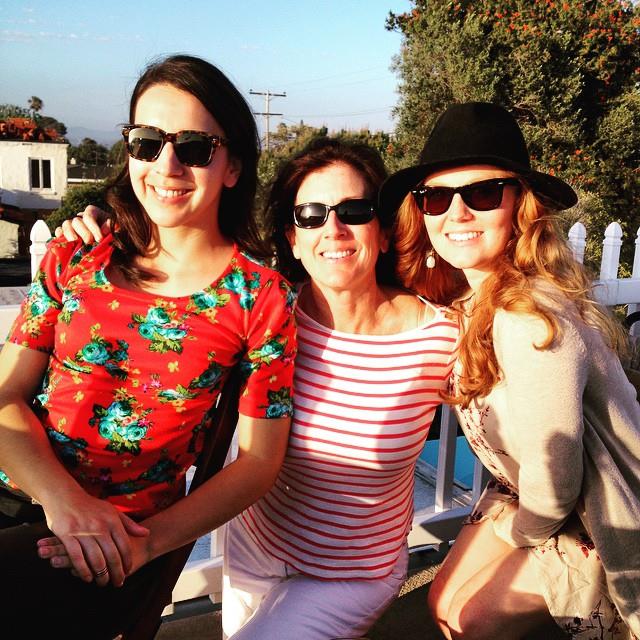 In my darkest moments, or following cringe-worthy mistakes, I know I can go to her for advice — or even just a hug. No matter how awkward my health questions may be, or how dramatically a hookup may have ended, I know she's there. And more importantly, she's taught me what it means to be a strong, independent, kind person, reminding me to never take life too seriously along the way.
We've done it on our own terms and never looked back.