How it feels to celebrate Pride Month during a time of peril and rainbow capitalism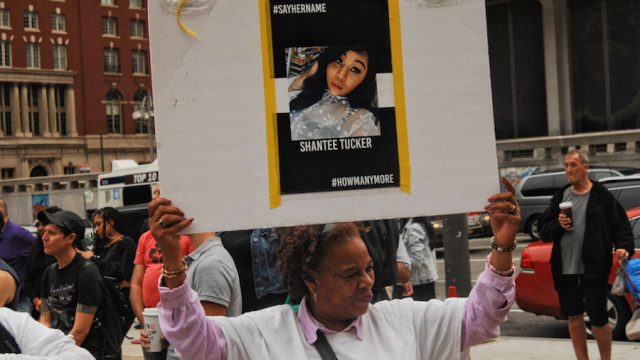 During Pride Month, author Michael Arceneaux asks us to remember what is happening to queer communities under the Trump-Pence administration and to not get distracted by corporations selling rainbow apparel. And that "for those who need to find joy in the midst of chaos, I hope they find it in these moments, safely. But we do need rage, too." 
On Monday, Texas Governor Greg Abbott signed Senate Bill 1978, known as the "Save Chick-fil-A" bill, into law.
Recently, the fried chicken chain reignited controversy over its charitable donations to organizations with an explicit anti-queer bias. The bill was signed in response to the San Antonio City Council voting in March to approve a new concessions contract for the San Antonio International Airport on the condition that Chick-fil-A be excluded due to its funding of said groups that push anti-LGBTQ causes. Despite the poor headlines, Chick-fil-A hasn't really suffered commercially at all; if anything, it's just been poor media coverage. However, Abbott and other Texas Republicans rushed to shield Chick-fil-A, a corporation, anyway. You see, it's very, very important that these people enjoy the right to give money to groups that convince queer kids they are inherently flawed and hell-bound without consequence—a befuddling declaration from members of the party that often loves to tout the virtues of "personal responsibility."
Meanwhile, only a little over a week prior to Abbott signing that bill, the body of Chynal Lindsey, a Black transgender woman, was found Saturday in Dallas with "obvious signs of homicidal violence," according to police. As Buzzfeed News notes, Lindsey is at least the fourth Black trans woman to be killed in Dallas in three years. In May, the editorial board of the Houston Chronicle—not exactly known as a bastion of progressive politics by any stretch of the imagination—called on Houston to rally behind Black trans women as they are under siege in Texas and elsewhere.
Abbott and those Republicans have not said anything on those trans women's behalf. The same can be said about the HIV/AIDS crisis disproportionately impacting Black and Latinx men in major U.S. cities. But when it was time to rally behind a multi-million dollar corporation over mean tweets and unfavorable headlines, they said, "my pleasure."
As a native Texan, it is totally unsurprising but utterly depressing all the same. I feel similarly about some other bad news emanating this week from the Catholic Church. The Vatican published "Male and female he created them," its first-ever paper on gender science. No need to warn of a spoiler; the title alone makes clear that the Vatican not only has awful timing to release findings long disputed by science, but as Quartz's Annalisa Merelli said, the paper also "further brings into question the reputation of Pope Francis as a reformer."
In 2015, I already dismissed that reputation based on the Catholic Church's confirmed anti-queer, anti-trans stances. Still, I am a gay Black man from Houston, Texas who was raised Catholic. I am thrilled to be free of the dogma that made me feel less than, like something to be loathed, punished, and unloved. But it's stories like these that remind me of how little progress has been made in the grand scheme of things.
Yes, we can get married, and sure, there have been some bright spots—even this week. Yeah, I am specifically speaking about the Season 2 premiere of Pose, a phenomenal, groundbreaking series that features the stories of queer and trans people, written by queer and trans people, and performed by several queer and trans people. That visibility certainly matters, particularly at a time in which queer and trans kids are being bullied in school. It was only April that I wrote about Nigel Shelby taking his own life due to growing tired of anti-gay taunting.
I don't like sounding like a killjoy. It is, after all, Pride Month. It is a time to celebrate our humanity even in the midst of great persecution.
Even so, it's hard not to look around and feel worried. On BET's new digital series #BlackCoffee, I tried to explain that inner struggle. Frankly, I'm not sure if I was especially good at doing so in the moment because there are so many frustrations to juggle. As a queer person. As a queer person who happens to be Black. As a queer person working in media having to not just analyze a difficult reality, but live in it.
That very reality is that we are increasingly targeted through policy and harassment under the Trump-Pence administration.
https://twitter.com/udfredirect/status/1134538166919204865
https://twitter.com/udfredirect/status/1134538168324300800
Trump tweets the above platitudes as his administration pushes a narrower definition of gender, ejects trans people from serving in the military, makes it easier for companies to discriminate against trans folk and queer folk, shuts out would be-LGBTQ parents from the adoption process, gives doctors the okay to not treat trans patients, and allows homeless shelters to throw out trans people.
No wonder anti-queer violence is rising steadily under this regime; we are being depicted as subhuman who are undeserving of basic rights and common decency. To wit, a Tennessee-based prosecutor recently made the claim that gay people are not entitled to domestic violence protections. Worse, as Media Matters' Parker Molloy highlighted at the beginning of the month, nearly all of the major TV networks have failed to cover all of the Trump-Pence administration rollbacks of protections for members of the LGBTQ community.
But I have seen all of them tell me "Happy Pride!" in some rainbow-themed advertisement.
And I've been encouraged to try Pride-themed cookies and cakes. Or pushed to buy some Pride-related apparel. Capitalism, can't you at least try to actually care? Hell, fake it better?
These problems are not limited to the United States. I'm glad Botswana decriminalized homosexuality, but it should have never been criminalized to begin with. And though Africa gets the bad rap on homophobia, much of that can be traced to European colonialism and American evangelists. Funny enough, over at The Guardian, Owen Jones touched on the U.K.'s failure to protect queer and trans people, writing "progress in LGBTQ rights has not simply ground to a halt, it is screeching into reverse."
In response, he advised we "not have commercialized parades, pinkwashing dubious corporations, celebrating 'progress.'" That everyone instead "have rage, courage, and determination–because LGBTQ rights are under threat, and history shows that the only remedy is to fight back."
He's not wrong, but the parades will surely be coming right on schedule. And for those who need to find joy in the midst of chaos, I hope they find it in these moments, safely. But we do need rage, too. And to those companies pocketing off our identities and the people paying lip service to them in the form of faint support, I hope real reflection on the reality of our daily lives comes into larger focus.
Michael Arceneaux is the New York Times bestselling author of the recently released book I Can't Date Jesus from Atria Books/Simon & Schuster. His work has appeared in the New York Times, Washington Post, Rolling Stone, Essence, The Guardian, Mic, and more. Follow him on Twitter.