It's Cardi B's birthday, so here are 7 of her most iconic moments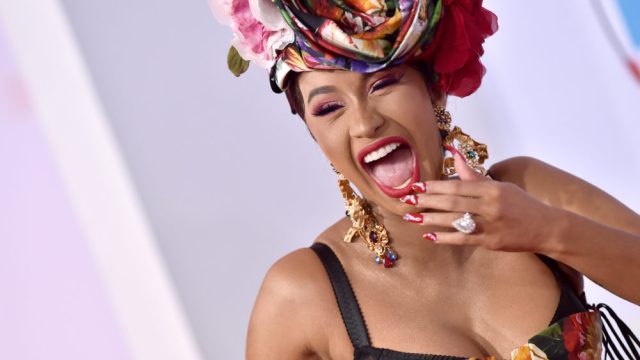 Happy birthday, Cardi B! The rapper turns 26 today, October 11th, and though she's had a huge year, we know this is only the beginning. Cardi has not only cemented her place in the music industry, but she's captured the hearts of millions of fans with her "no filter" commentary.
From her hilarious catchphrases to her uncanny ability to make us smile, Cardi is as real as it gets. She's also unapologetic and unashamed of her past, she's woke about political issues, and she's unafraid to say what she thinks and feels, especially when it comes to the realities of being a new mom. In other words, she's incredible and empowering AF.
To honor Cardi's 26th birthday, we've rounded up seven of her most epic moments.
1When she confirmed she was pregnant on Saturday Night Live:
While singing "Be Careful" on SNL, the camera slowly panned out to reveal Cardi wearing a white Christian Siriano gown that hugged her in all the right places—aka her baby bump.
https://www.youtube.com/watch?v=m1Klc0KPNbU?feature=oembed
2When she successfully proved all her haters wrong during her 2018 AMAs speech:
"I really want to thank my daughter. I was so influenced when I was pregnant with her to be like, I gotta do this, I gotta show people wrong, prove people wrong," Cardi said of Kulture after winning Favorite Rap/Hip-Hop Artist at the 2018 AMAs. "They said I wasn't gonna make it after I had a baby."
https://www.youtube.com/watch?v=zr2U3zm51zQ?feature=oembed
3When she got super real about what pregnancy does to a woman's breasts:
4When she was candid about the fact that she considered having an abortion (a topic that continues to carry stigma):
"I just didn't want to deal with the whole abortion thing," she told The Breakfast Club in April. "I just didn't want to. You know what? I'm a grown woman. I'm 25 years old. I'm gonna say this in the most humblest way—I'm a schmillionaire. And I'm prepared for this."
https://www.youtube.com/watch?v=erLHQ8SkNYE?feature=oembed
https://www.youtube.com/watch?v=mL9P46R4uVg?feature=oembed
6 When she told everyone she had butterflies in her lady parts:
E!'s Giuliana Rancic interviewed the "Bodak Yellow" hitmaker on the red carpet before the 2018 Grammy Awards, where she nervously revealed, "I feel it all, butterflies in my stomach and vagina."
https://www.youtube.com/watch?v=D-IkMEDaNQY?feature=oembed
7When she werked it at Coachella while (very) pregnant: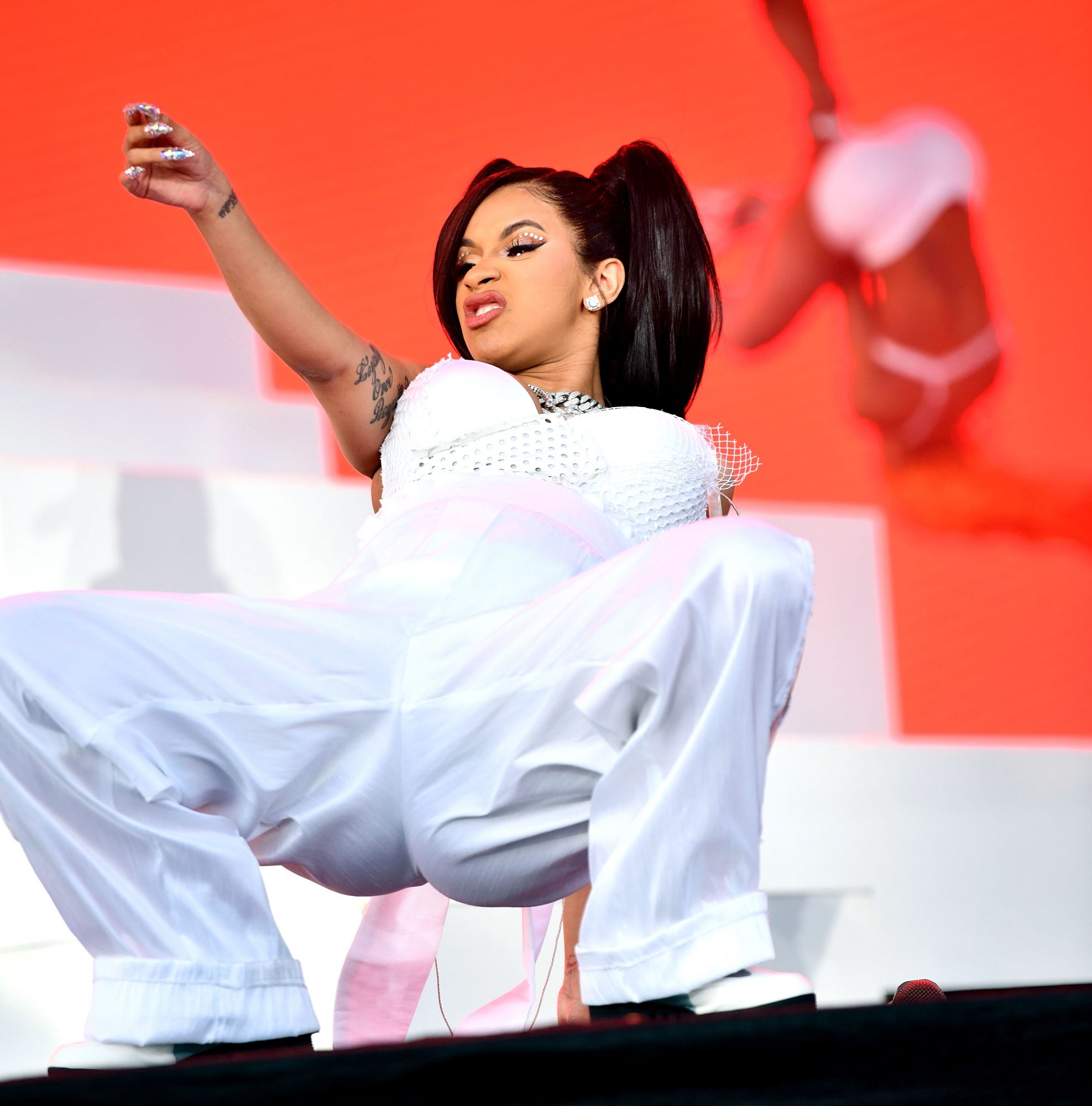 And one more bonus reason we love her? She blessed us with one of the best catchphrases ever, okurrr.
https://www.youtube.com/watch?v=YplKPH_qcRw?feature=oembed
Never ever change, Cardi. Happy birthday!