This Black History Month, celebrate the work of Afro-Latinas who challenge what Latinidad looks like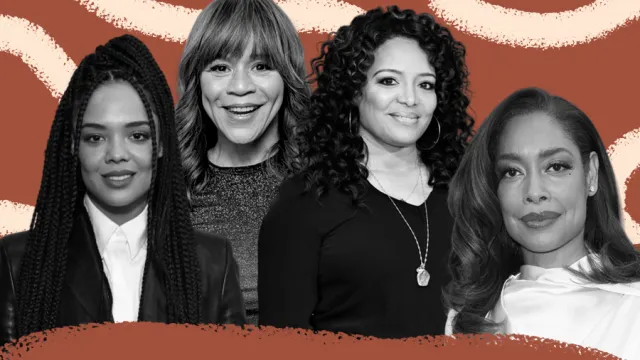 Latin America is racially diverse, but in the United States, we're not often taught to think of those countries in that way. While some of this diversity results from recent immigration from other parts of the world, the Americas' history of African and indigenous slavery means that most of this diversity was not voluntary. In spite of this unjust history, Afro-Latinx people—Latinx folks with African ancestry—have made so many important contributions to culture in Latin America and beyond.
Recognizing the work of Afro-Latinas is not a trend, nor is it something we should just do for a moment or for a month. Recognizing, celebrating, and amplifying their contributions to Latinidad is something we must do all year—but both Latin American media and U.S. media hardly scratch the surface of Black identity in Latinx communities. Latina women with darker skin or tight curls are rarely represented in pop culture, andanti-Blackness in Latinx communities is an ongoing problem.
But Afro-Latinas have always been doing their thing, and thanks to famous Afro-Latina women who increase their visibility and because of social media, the community has a larger platform to inform others about the culture. From businesswomen, to musicians, to famous actresses, and more, Afro-Latina women are making cultural impacts that will last (or have lasted) even after their lifetimes.
Here are just some of the Afro-Latina women that we should celebrate during Black History Month and every month:
1Tessa Thompson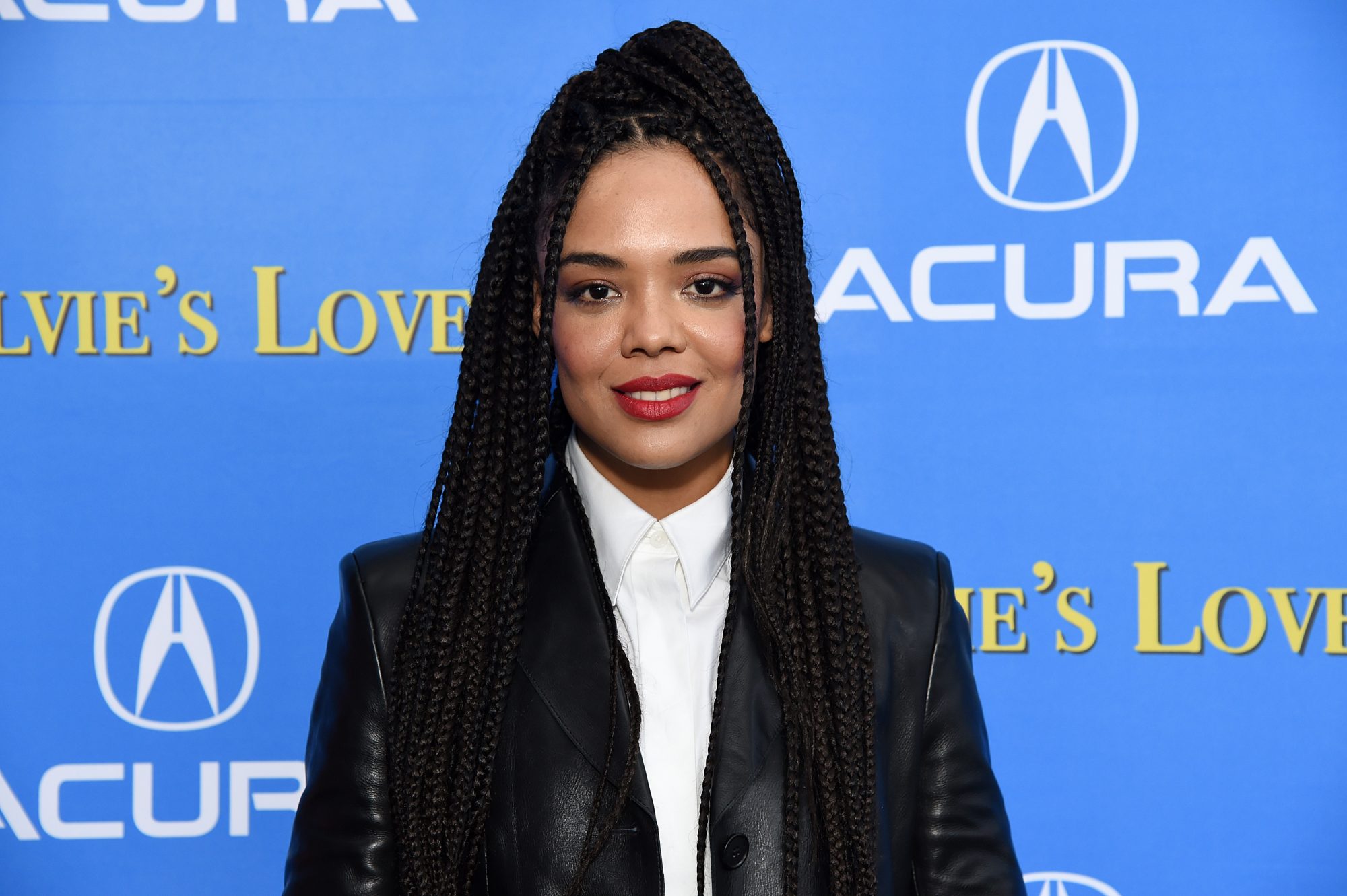 With Afro-Panamanian roots on her father's side and European and Mexican heritage on her mother's, actress Tessa Thompson represents a rich cultural conglomerate, one that many Afro-Latinas can relate to. Her unique heritage gives her the opportunity to play a variety of roles in Hollywood, though most of her characters have a hint of political activism. Thompson has been open about wanting to celebrate her culture and her blackness, appearing in movies like For Colored Girls, Selma, Creed, Dear White People, and more.
Thompson redefines what it means to be of Afro-Latina descent, and strives for more representation in Hollywood.
"In Hollywood, I don't think there's enough real representation and nuance, she told Remezcla.com in a 2019 interview. "I see a lot of incredible Afro-Latinas working, but I'm not sure that there are enough stories told that speak to that particular experience."
2Gina Torres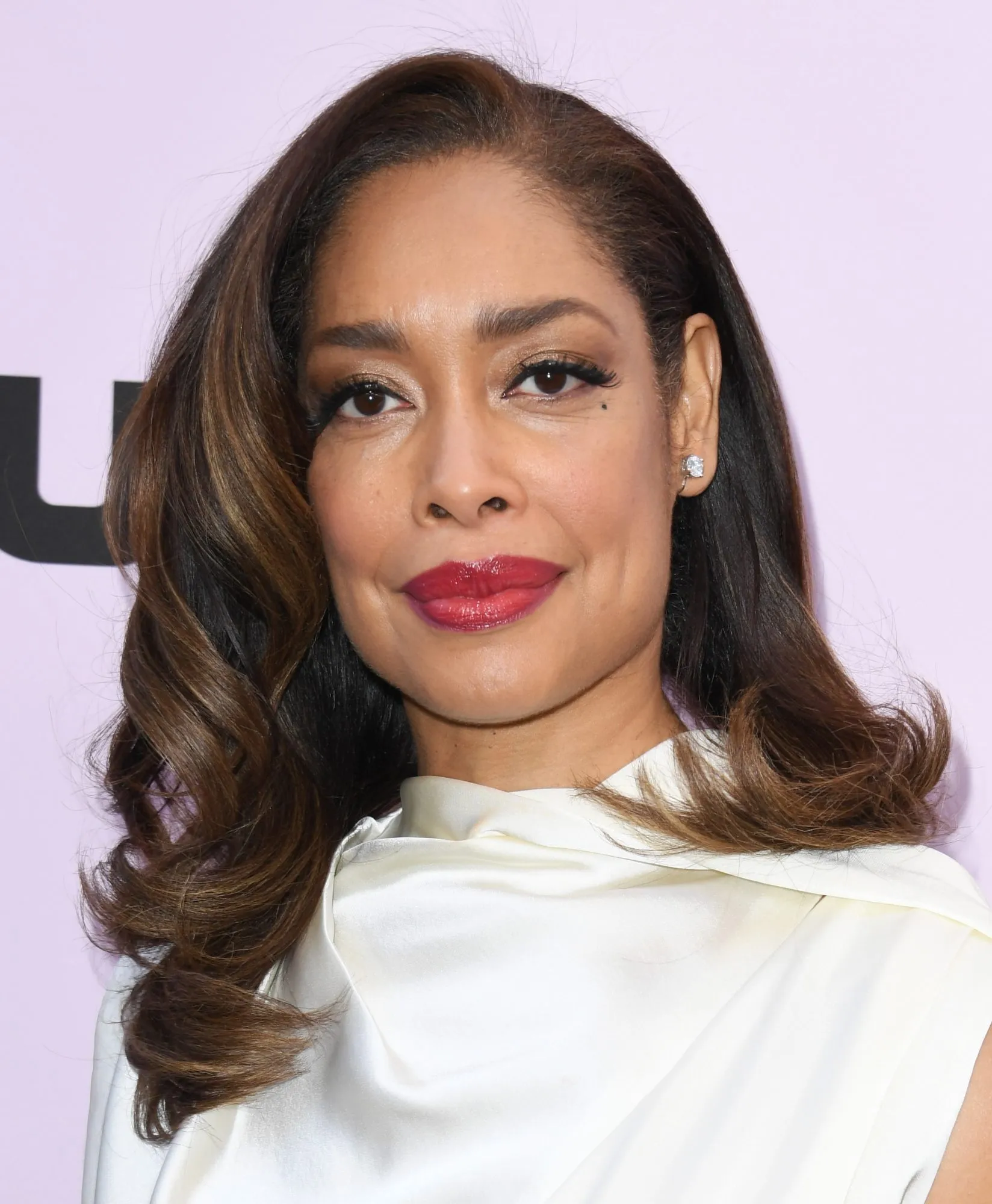 As a Bronx-raised Cuban American actress, Gina Torres made history when she became the first Afro-Latina woman to create, produce and star in her own show, Pearson. Though the show, which was a spin-off on her popular role on Suits, only lasted one season, Torres got to reprise her role as a fierce, whip-smart attorney who defied both racial and gender stereotypes on her own terms. The role even earned her three Imagen Foundation Awards for Best Supporting Actress, and an American Latino Media Arts (ALMA) award nomination for Favorite TV Actress-Supporting Role.
"As women of color, it's important to be impeccable in our words and in our work since we're held to a higher standard," Torres said of her culture in an interview with NBC News. "But we must also be unapologetic about our excellence and not apologize for being awesome."
3Luna Lauren Vélez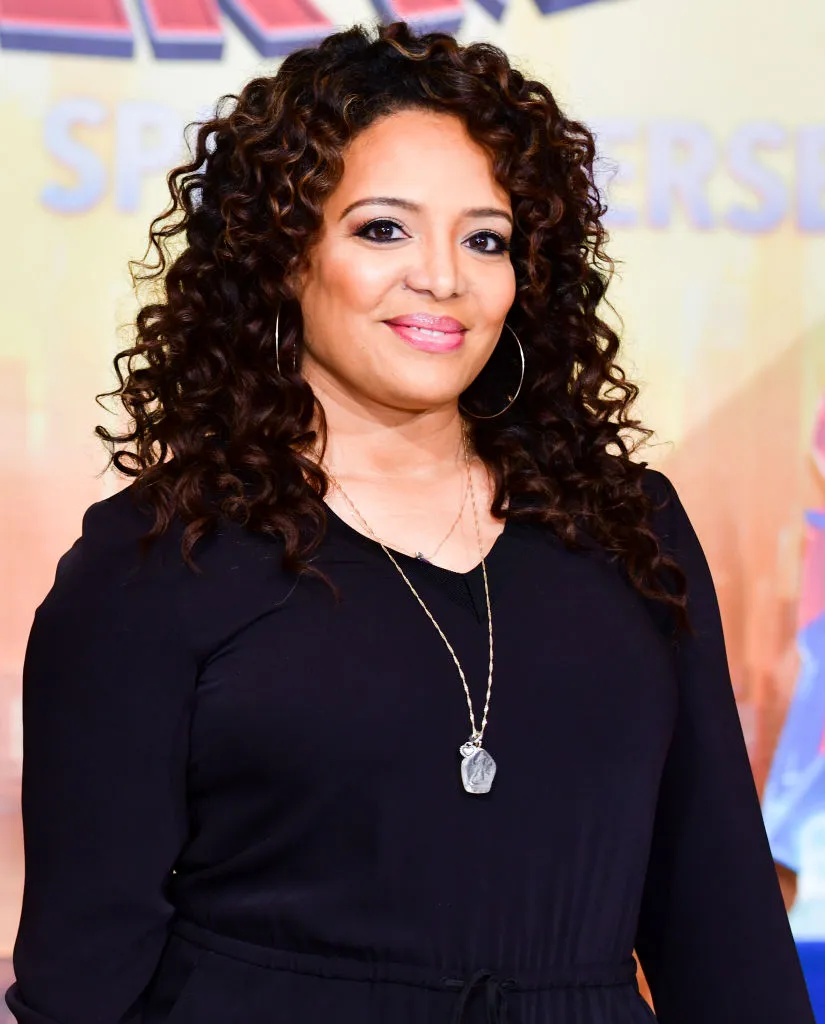 Nominated eight ALMA awards herself, actress Luna Lauren Vélez paved a way for many famous Latin American women, specifically those of Afro-Latina descent. Throughout her roles as Nina Moreno on Fox's New York Undercover in the 1990s, María LaGuerta on Showtime's Dexter, Elena on ABC's comedy-drama Ugly Betty, and even as the voice of Rio Morales in Spider-Man: Into the Spider-Verse, Vélez has continually challenged the stereotypical image of Latina women in Hollywood. Forever open and authentic about her Latinidad, Vélez's success as an incredibly smart and well-respected mainstream television and movie actress continues to inspire women to follow in her footsteps today.
4Rosie Perez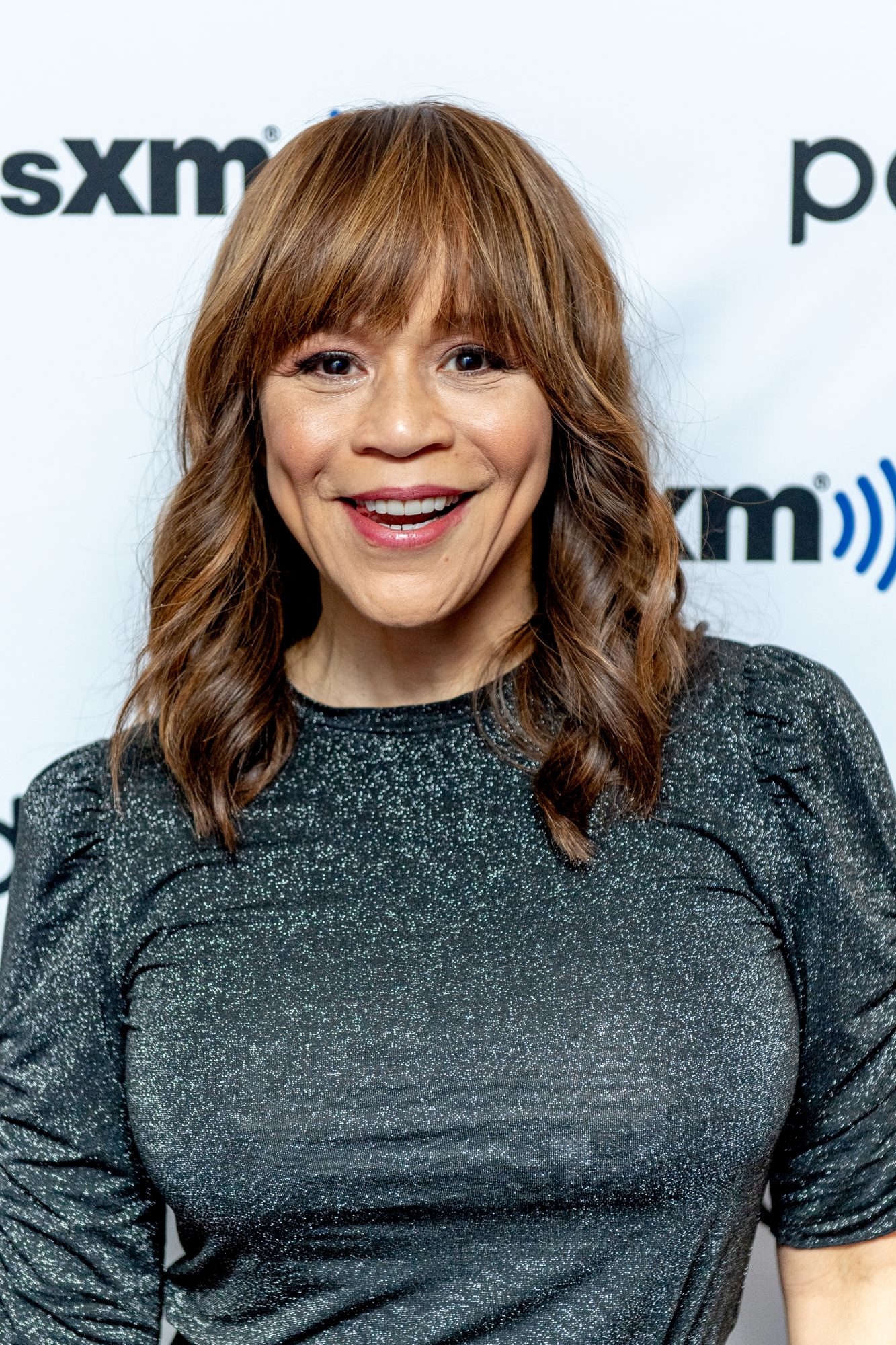 As an outspoken Nuyorican with an incredibly prolific career in television and movies, Rosie Perez's take-no-prisoners attitude has served both her and her Afro-Latina community well. Never afraid to speak up for the Latinx people, Perez advocates for all Latins, regardless of background or skin color, to come together and advocate for their rights and representation.
"What's fantastic to me is that the new Latinx generation do not care [about these labels]," Perez told Essence magazine in a 2019 interview after receiving Hispanicize's Latinavator Award. "They are voicing their opinions and I think that's fantastic."
5Julia de Burgos
https://www.instagram.com/p/Bqx8PbBhwPk
Julia de Burgos is a Puerto Rican poet who tackled the complexities of womanhood, social inequality, and feminism in the 1930s until her death in 1953—a time when these issues were not part of the national conversation. Her work continues to influence other Afro-Latinx writers in the Caribbean, and her work is referenced in history and poetry classes around the world. de Burgos was a revolutionary who was very involved in Puerto Rican and Nuyorican politics.
6Gwen Ifill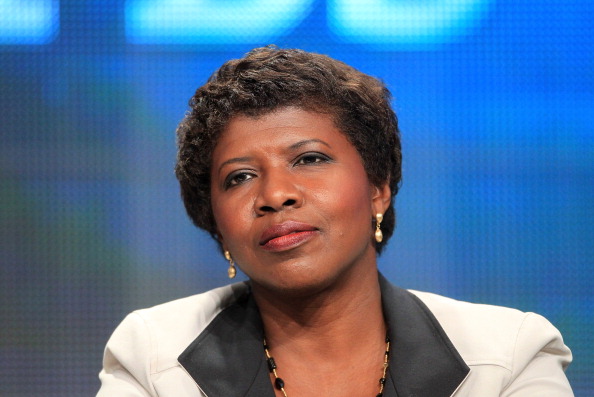 Gwen Ifill is a Panamanian and Barbadian journalist, and also the first Black woman to host a national political talk show. Her work paved the way for so many more Black journalists and journalists of color in a majority white industry, even in diverse cities like New York City. Ifill's work on Washington Week with Gwen Ifill & National Journal won her a Peabody Award, and her reporting can also be seen in major publications and networks including the New York Times, PBS, and The Washington Post. Gwen passed away in 2016, but her legacy lives on. Simmons College even recently named a media program after her.
7Noëlle Santos
https://www.instagram.com/p/Bp57oRoHO2c
Noëlle Santos is the Bronx native and Boriqua behind Lit Bar, a bookstore and wine bar in the South Bronx. Santos's entrepreneurial skills have been featured in citywide and national publications. She is passionate about giving back to her community, building a business integrated into the needs of the surrounding community, and showing other aspiring business owners that their ideas are possible.
8Amara La Negra
https://www.instagram.com/p/BtANzDpg2oX
Singer Amara La Negra blew up online when a clip of her in Love & Hip Hop: Miami went viral. In it, Amara had to defend being her authentic self to a music producer—dark skin, afro, and all. She empowered Afro-Latinas everywhere to be themselves, and not to conform to a more Eurocentric beauty standard in hopes of becoming more successful. La Negra has a huge social media following and is also a children's book author.
9Cardi B
We all know Cardi B and what she's about. This Trinidadian Dominican rapper is a force of nature who made it to the top of the rap game with her skillful delivery and witty personality—all without having to code switch. Last February, she became the first solo female artist to win the Grammy for Best Rap Album. Cardi has shown that being your authentic self can help you grow your audience, which lead to broken records and an army of supporters who love her music, perspective, and drive.
10Kalima DeSuze
Kalima DeSuze is a Brooklyn born and bred entrepreneur. She is the proud owner of Cafe Con Libros, which translates to coffee with books. It is a feminist bookstore, coffee shop, and event space. Apart from selling books by and about diverse women, she also frequently discusses the gentrification of Crown Heights, where Cafe Con Libros is located, and ways that neighborhoods can remain inclusive when new white, affluent residents move in.
11Janel Martinez
Janel Martinez is the mastermind and entrepreneur behind the blog Ain't I Latina. The site has been featured in publications from the New York Times to NBC and has been celebrated for Martinez's witty writing, insightful nuance, and much-needed stories of being Afro-Latina. Martinez is a prolific writer whose work on intersectionality and Latinidad has also appeared in numerous publications.
12Miss Rizos
Miss Rizos, whose real name is Carolina Contreras, is the owner of an all-natural hair salon in the Dominican Republic, called Miss Rizos Salon. Just as Black communities in the U.S. are pushing back on discrimination of Black hairstyles and racist beliefs that curly hair and afros are "unprofessional" Miss Rizos is using her salon to inspire women to embrace their curly and kinky hair in a world where Eurocentric beauty standards reign supreme. She also posts online hair tutorials for people who can't make it to her salon.
Afro-Latina history is Latinx history. Afro-Latina history is Black history. We must give Afro-Latinas and their contributions the love, respect, and platforms that they've always deserved.